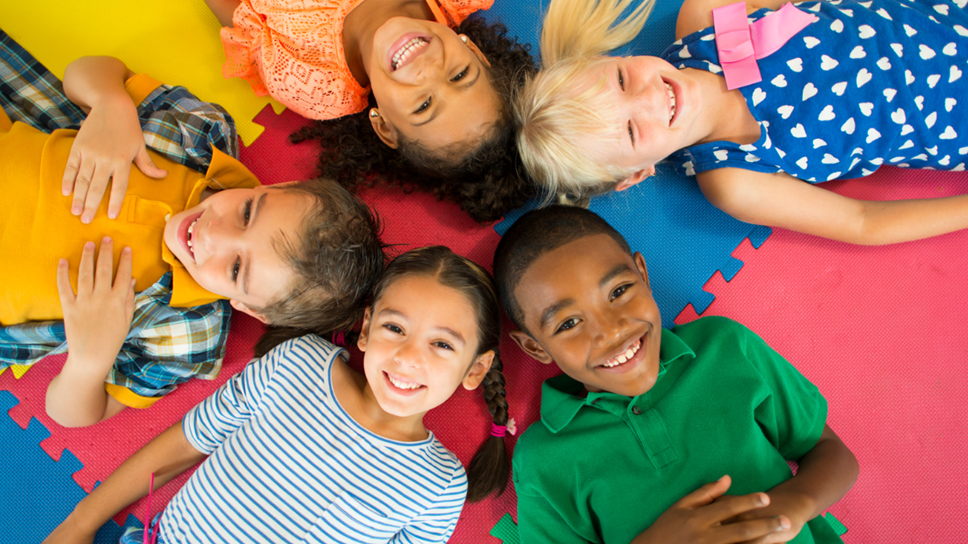 Fun-packed half-term in store for families this February
Free and low-cost events and creative activities across Reading during the February half-term
FAMILIES can look forward to a host of free and low-cost events and creative activities across Reading during the February half-term.
Reading Museum is hosting a range of trails, family activities, and crafts celebrating natural world that surrounds us, and how we can all care for the planet to build a more sustainable future.
Did you know you can identify a bumblebee by its bum? See how many bees you can find in the museum galleries and find out lots more brilliant bee facts on the Busy Bee Trail. 13-18 February, 10am – 4pm, £1 drop-in.
Create a seed growing starter set, make your own special seed labels and seed packets ready to plant seeds in your garden at 'Super Seeds!', Monday 13 February. Ages 5+, families, one-hour sessions starting at 10 am, 11.15 am, 1 pm and 2.15 pm. £4. Book in advance at: https://www.readingmuseum.org.uk/holiday-fun-reading-museum or pay on the day.
Get messy and use your imagination to make a printed picture using paint and recycled materials. Inspired by nature and objects from the museum collections. Tuesday 14 February, families, half-hour sessions, 10am – 12pm & 1pm – 3pm. £1, pay on the day, drop in.
Don't miss the special Monday opening at 10am on 13 February. Find full details of the half-term fun with Reading Museum at: https://www.readingmuseum.org.uk/holiday-fun-reading-museum.
The crafting fun continues with Reading Libraries in Southcote on 14 February, with the Valentine's Half Term craft, for children aged 4-10. Come along and make and decorate a snail with a heart shaped shell to give to someone who is important to you. 2 – 3pm, £1 per child, booking not required, children must be accompanied by an adult.
At Caversham Library, come and make a bird of paradise or a bird of prey to celebrate Bird-Day on Thursday 16 February. All primary school children and their adults welcome. Booking not required, just drop-in. 2 - 3:30pm, £1 charge per participating child. X
Enjoy a 'Moomin' themed storytelling session with local Finnish resident, Leena Vinkka at Reading Central Library. Come along and hear the adventures of Moominpappa, Moominmamma, Moomintroll, and all of their friends. Free to drop-in. Saturday 11 February, 11am.
Why not rediscover the Library Service's Rhymetimes at Central, Battle, Tilehurst, Caversham, Palmer, Whitley and Southcote Libraries? All sessions last for 25 minutes and are free to attend. To find out more, visit: https://www.reading.gov.uk/leisure/libraries/rhymetimes
The Toy Library is now open at Reading Central Library on Thursday from 10am to 12pm. It offers a fantastic selection of toys and games, catering for all ages, from babies to teens. Choose from a wide selection of small, medium or large toys at a minimal cost. You can also hire larger indoor and outdoor games for children's parties. https://www.reading.gov.uk/leisure/libraries/toy-library-2/
South Street will be bursting with fun as 'The Bubble Show' brings a unique blend of magic, storytelling, and bubble art to Reading on Wednesday 15 February. Join The Highland Joker, one of the top bubble artists in the world, for an interactive, fun, international award-winning bubble extravaganza. Suitable for ages 3-12, tickets £12, book at: https://whatsonreading.com/venues/south-street/whats-on/bubble-show.
Enjoy a take on a family favourite at The Hexagon on 10 and 11 February as RARE Youth Theatre presents 'Bugsy Malone'. Gangster warfare in New York - Dandy Dan's hoodlums terrorise the district, his rival is Fat Sam Stacetto, who runs the Grand Slam Speakeasy. Can you see yourself caught up in this gangster's paradise? Tickets £20.50, £18.50 for u16's, book at: https://whatsonreading.com/venues/hexagon/whats-on/rare-productions-presents-bugsy-malone#
Check out the What's on Reading website at https://whatsonreading.com – the one-stop-shop for listings and bookings for the town's arts, culture and heritage events.
The Reading Family Information Service (FIS) has created a dedicated page for Activities in Reading during the February Half-Term 2023 - including SEND Local Offer Short Breaks this page will be updated regularly as more information comes through.
Reading's SEND Short Breaks Offer for half-term include multi-sports camps, theatre workshops, dance classes, soft play, and more. For full listings, visit: https://servicesguide.reading.gov.uk/kb5/reading/directory/localoffer.page?familychannel=3-7
General Holiday Activity information can be found at Reading Directory | Things to do
Parent carers who need information on childcare, holiday clubs, childminders etc for the school holiday, please visit– www.readingfis.org/childcare.
Our children's centres, operated by Brighter Futures for Children, will be running a fun-packed programme of activities throughout the half-term week. Sessions welcome all families and provide a wide range of services to give children the best start in life. Find full details at: https://brighterfuturesforchildren.org/for-parents-carers/under-5/childrens-centres/ and on Reading Children's Centres Facebook page.
For families looking to get out and about, there are many beautiful parks and gardens in Reading with play areas and space to play games. The new Ranger Station at Prospect Park now offers an accessible 9-hole mini-golf and low ropes activity course for children under 7: www.reading.gov.uk/leisure/active-reading/.
Booking for Reading Play's half-term play club is now open. Running at The Hill Primary School, Caversham from 13 to 17 February, with lots of exciting activities planned. Book your place online at www.readingplay.co.uk/holiday-playclubs/, or email reading.play@reading.gov.uk.
Cllr Adele Barnett-Ward, Lead Councillor for Leisure and Culture, said:
"If you're looking for ways to keep the kids entertained this half-term, I am delighted to say we are again offering a brilliant range of free and low-cost activities with Reading Museum and Libraries around the borough to suit all children of all ages.

"Families can look forward to some brilliant and unique theatre shows from Reading Arts as they host The Bubble Show at South Street, and the RARE Youth Theatre production of Bugsy Malone sounds like great fun.

"Thanks to our partners Brighter Futures for Children, there are some great opportunities for children and young people with SEND with a programme of short break sports and theatre workshops."
ENDS