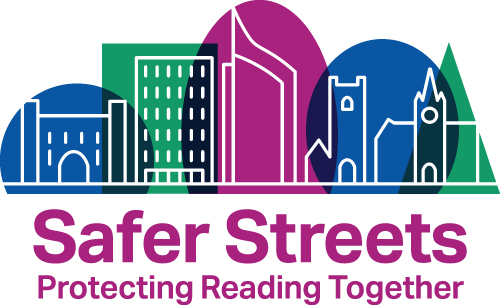 Residents Invited To Give Views On Town Centre Safety Next Week
Two drop-in sessions on Monday 14 November will give residents the chance to shape future Town Centre plans
Resident input will help shape spending of £429,000 funding for safety improvements
RESIDENTS are being asked for their input regarding safety in the Town Centre in two sessions on Monday 14 November at the Council's Civic Offices to help shape future plans to make our Town Centre safer.
Two drop-in sessions, from 12pm – 2pm and 6pm – 8.30pm, are being held with input wanted from those who use the town centre on key safety issues such as:
Making public spaces more welcoming and attractive
Enhancing cctv coverage
Making streets safer at night
How to tackle crime and anti-social behaviour
Providing safe spaces for women and young people
Thames Valley Police will be at the sessions along with doing bike marking outside the Council offices. There will also be a range of voluntary partners including First Stop Reading, which provides free first aid for people in the town centre on Friday and Saturday nights and Thingitude who are developing a mobile app providing safe routes for people travelling home from town. Representatives from the University and Students' Union will also be on hand to answer questions and field concerns.
The sessions are forming part of the £429,000 Safer Streets Programme that Reading has been awarded in a joint partnership with Reading Borough Council, Thames Valley Police and the Office of the Police and Crime Commissioner.
The Council, Thames Valley Police and Police and Crime Commissioner are match funding 50% of the total bid, which is made up of in-kind resources including officer time to support the delivery of the project. It will enable collaboration with voluntary sector partners to build on initiatives already taking place across the town to make its communities safer.
Cllr Karen Rowland, Lead Member for Neighbourhoods and Communities, said:
"Our drop-in sessions give those that matter most – the people of Reading – the chance to shape how to make the town centre safer for them in future. The funding gives us a real chance to take positive steps in the town, shaped by direct input from those who use our spaces. Don't miss your opportunity to have a say on these important matters – we look forward to seeing you on Monday at either the mid-day or evening session!"
Residents who would like to attend to help shape safety plans in the town centre can turn up to the Civic Offices main reception on Bridge Street, RG1 2LU, between 12pm – 2pm or 6pm – 8.30pm on Monday 14 November. There is no need to book and all are welcome.