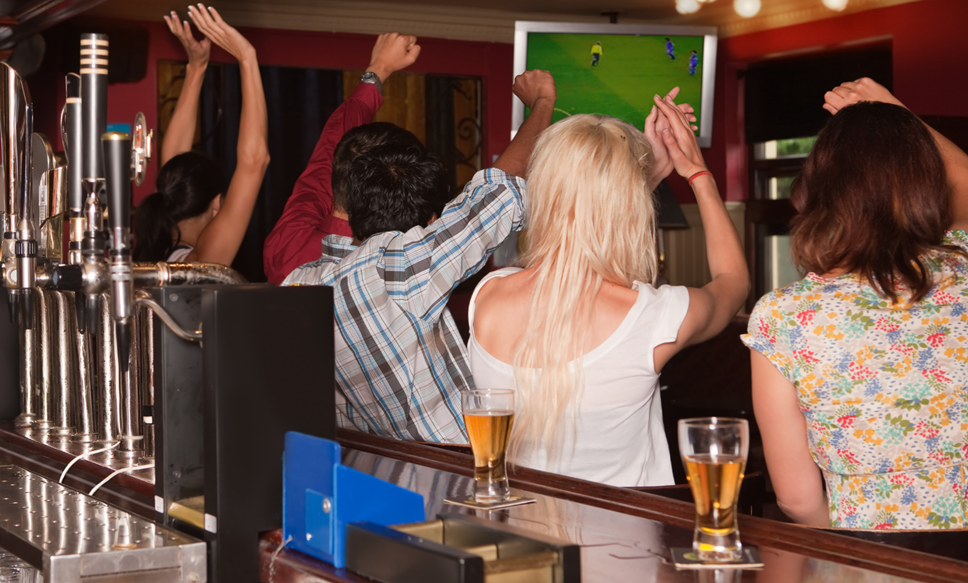 Reading Pubs To Show England Games Only For Fans Who Book In Advance
Vast majority of Reading's pubs will be pre-bookings only for England matches
Reading Borough Council, Thames Valley Police and Pubwatch are urging fans to contact venues in advance to book a place or face disappointment
FOOTBALL fans in Reading are being urged to only come into the town centre to watch England's Euro 2020 matches if they have already booked tickets. Due to COVID-19 capacity restrictions, the screening of England matches will be reserved for pre-booked and ticketed events only at the majority of venues.
With England's campaign due to start on Sunday afternoon against Croatia, up to 9,000 people would normally be expected in the town to watch the match. However with capacity at venues showing the football now only around 3,000 many fans are set for disappointment if they just turn up to watch.
In a joint message from Reading Borough Council, Thames Valley Police and Pubwatch, fans are being welcomed to come and enjoy the tournament safely by contacting venues in advance to reserve their space. The importance of booking a visit has been highlighted as many fans who just turn up to watch England games on the day will be unable to see them in the town's pubs and bars, and the majority of pubs outside of town will have similar arrangements.
Jason Brock, Leader of Reading Borough Council, said:
"Anyone wanting to come into Reading to watch Euro 2020 games featuring England, Wales or Scotland should contact venues in advance to ensure they can accommodate you, as walk-ins will not be permitted at the vast majority of venues showing the matches. With reduced capacities due to COVID-19, we want to avoid a situation where potentially thousands of fans are on the streets unable to access the games. Please, if you haven't got a booking for a pub, watch the games at home. And good luck to anyone who's drawn North Macedonia in the sweepstake."
Inspector Scott Whelan, of the Reading town centre neighbourhood team, said:
"The return of international football is a cause for celebration for many and we have been working closely with colleagues in Reading Borough Council and Pubwatch to ensure licensed premises in the town centre can safely facilitate those looking to enjoy the match away from home.

"Preventing the spread of coronavirus is a joint effort and as restrictions are still in place, it is important to remember that enjoying the football season will be different to previous years. Those without tickets will be turned away from pubs and bars and there will be no alternative way of watching the football in the town centre. To avoid disappointment and potentially missing the match, please enjoy the football at home, in line with the government guidelines, if you haven't pre-booked."