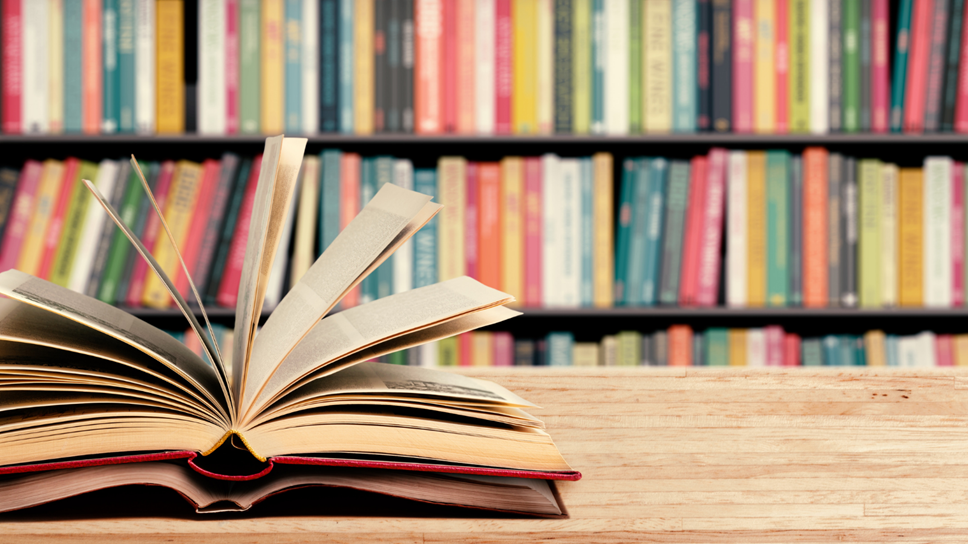 Next Step in the Return of Reading's Libraries
Opening hours extended by a further 48 hours per week across 6 libraries.
Browsing returns at most library branches
READING COUNCIL is pleased to announce the next phase in Reading Library Service's reopening.
With all seven libraries now open, the library service is now working hard to extend opening hours and services on a site-by-site basis, with an eye to returning to 'normal' as soon as possible.
This month the service will be extending opening hours by a further 48 hours per week across 6 libraries.
Southcote, Whitley, Palmer Park and Battle are already offering browsing, and Southcote and Whitley's hours have been extended.
From Tuesday 13 July, hours will be extended further at Battle, Caversham and Whitley libraries.
Browsing will also be possible at Caversham from Tuesday 13 July.
Tilehurst will benefit from more hours and browsing from Monday 19 July.
These latest changes increase opening at the popular neighbourhood branches and restore opening to 70% of pre-Covid levels. Plans for restoring Central Library services are ongoing, and appointments are still needed here.
This year's annual Children's Summer Reading Challenge 'Wild World Heroes', with an environmental focus, is also starting this month, and children can visit libraries to collect packs from Monday 12 July – packs can be collected and children can choose books on the day if the library is open for browsing. Find out more at: www.reading.gov.uk/leisure/libraries/summer-reading-challenge
The latest details and full opening times can always be found at: www.reading.gov.uk/libraryrestart
Visitors to the library are still reminded to follow safety precautions, including the wearing of face coverings inside the building and test and trace.
Cllr Karen Rowland, Reading's Lead Councillor for Culture, Heritage and Recreation, said: "With all our much-loved library branches open and offering some, albeit limited, opening hours, I'm delighted we are now looking to extend the service offer, including extending opening hours by a further 48 hours per week across 6 libraries.
"We are now 70% of the way back to our pre-Covid hours and we are keen to promote the fact we are open for visitors again. We are slowly, but surely getting back to offering our library service as we all know it and love it. We know that this has been frustrating for many of our users, but do continue to bear with us as we progress back to normal as quickly as we are able to do so safely for both our users and our staff.
"We have prioritised ensuring branch library opening hours at all our libraries during this latest stage of recovery, so each local library location is more accessible to the public.
"The current way of operating libraries is more staff intensive than our previous 'self-service' option. Staff have been working incredibly hard behind the scenes to reintroduce hours and services as quickly and as safely as possible. Please be guided by staff at each library with regard to safety measures in place.
"Since Central Library reopened a year ago, our service has seen around 23,000 visitors in total across the network, with 100,000 physical and digital books issued and around 4,000 home visits. We hope to continue to build on these numbers.
"As ever, with the reopening of our branches the safety of the public and our staff remains our top priority and so these services will continue, in the short term, to look very different to before the pandemic.
"Don't forget until your library has reopened for browsing, to please make a booking ahead of visiting your local library at www.reading.gov.uk/libraryrestart or by calling 0118 937 5950 to avoid disappointment.
"If you haven't already, don't forget to check out our online offering at www.reading.gov.uk/elibrary – we are constantly curating and recommending new material and research pertinent to current issues. If you are not a member already, it is very easy to sign up online and access our online resources. Over the past year, we have had 2,623 people join the service and we've issued a staggering 65,000 eResources! We also have very lively social media channels that are very worthy of following."
Reading Library's popular e-service continues to be available. The virtual Reading Library www.reading.gov.uk/elibrary boasts a huge range of instant access to free online resources, including eBooks, eMagazines and eAudio. New library members can register instantly online at www.reading.gov.uk/libraries and there are lots of free online learning resources at www.reading.gov.uk/online-learning
For the latest information and updates, visit: www.reading.gov.uk/libraryrestart
Ends