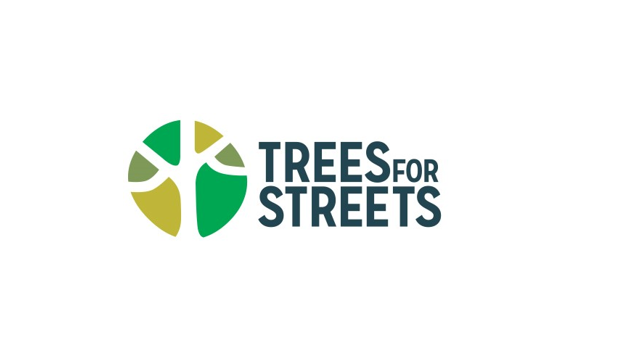 Help make Reading greener – sponsor a new tree
Residents can choose to have a new tree planted in the location of their choice
Initiative allows residents to make Reading greener for a one-off cost
Opportunity builds on Council's existing work with partners to increase trees in the town
Residents can now help to make Reading greener by sponsoring the planting of a tree in the street of their choice.
Reading Borough Council has teamed up with charitable enterprise Trees for Streets to work with residents either individually or in a group, so anyone can apply to have a tree planted on their behalf as close as possible to their chosen location.
The initiative comes in response to frequent requests from people wanting trees planted near where they live. The Council hopes it will be welcomed by residents, especially those who don't have their own garden.
The one-off fee to sponsor a tree is £395, or £295 if the residents commit to watering the tree.
The process is simple:
Visit www.treesforstreets.org/reading to request a location for a new tree, answer a few simple questions, and submit your sponsorship details.
The Council will survey the location to check for suitability.
If acceptable, an 'instant-impact' tree (normally 5-7 years old and 3-4 metres high) will be planted, during the November to April planting season.
Since the Tree Strategy was published in 2021, Reading Borough Council has been on a positive drive forward to achieve the planting of 3,000 trees on Council land by 2030. This is part of an ongoing commitment to increase tree canopy cover and make Reading greener.
The impressive planting rate achieved so far has been greatly bolstered by the collaborative contributions of two of the Council's partners, Ethical Reading and Reading Tree Wardens.
Through its Trees for Reading initiative, Ethical Reading enables businesses to fund the planting and care of trees in the parts of town where they are most needed. The initiative has contributed 108 substantial new trees since 2019.
Reading Tree Wardens have a warden in every ward across Reading, and provide valuable support to the Council in looking after the borough's trees to ensure they are surviving and flourishing. They are especially focused on monitoring new trees as they get established.
Reading's Tree Strategy, adopted in 2021, sits alongside the Council's Climate Emergency Strategy and plays an important role in responding to the climate crisis.
The Council is aiming to achieve overall canopy cover of at least 25% across the borough and at least 12% in each ward. It is particularly keen to plant trees in Abbey, Katesgrove, Whitley and Battle wards, where canopy cover is below the target.
Karen Rowland, Lead Councillor for Environmental Services and Community Safety, said:
"I've had lots of chats with residents who want to see more trees in Reading but aren't sure how they can contribute to greening our town. We are therefore delighted to undertake this project with Trees for Streets after seeing the successes they have achieved with similar programmes working with residents around the country.

"Our established partnerships have worked well in helping us achieve our goals and I am positive that this partnership will help us do even more to deliver a leafier Reading for residents.

"The Trees for Streets programme really puts the power and choice in the hands of residents, allowing them to have a tree planted where they will be able to enjoy it for years to come. Communities can even come together to raise the funds to purchase a tree, thus jointly contributing to future-proofing our world against the effects of climate change."
Simeon Linstead, Project Director for Trees for Streets, said:
"Trees breathe life into our streets. They transform them. By working in partnership with Reading Council, our aim is to empower locals to make their neighbourhoods greener and healthier."
Trees help to absorb carbon dioxide from the air, as the Council works towards achieving net zero carbon by 2030. Street trees act as natural air conditioners, providing shade on hot days and cooling the air through a process called evapotranspiration, helping to combat rising summer temperatures. They also protect from flooding, as their roots absorb huge amounts of water, and their leaves and branches collect rainwater as it falls.
Trees tackle noise and air pollution and improve wildlife habitats, as well as greatly improving the character and colour of the town, making neighbourhoods greener, more attractive and more welcoming.
They offer many benefits for health and wellbeing too, making people feel better, encouraging exercise, and bringing communities together.
The Council is delighted to have this new opportunity to work alongside communities to improve the town through this initiative.
To sponsor a tree or for more information, visit www.treesforstreets.org/reading