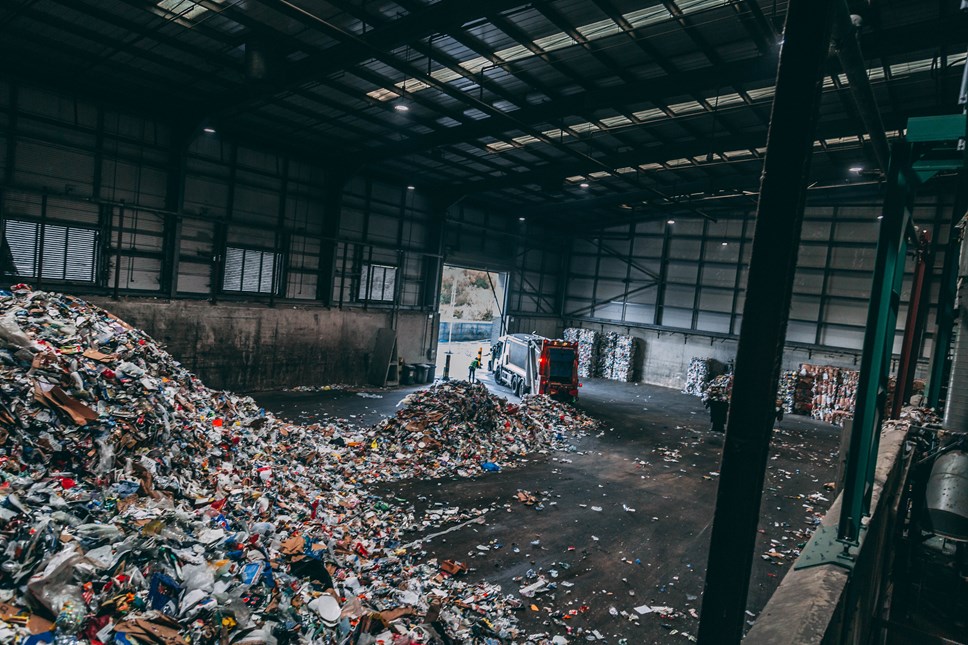 Fire at re3 Recycling Centre in Reading Highlights Dangers of Throwing Away Batteries
Fire last week has led to reminders for residents to recycle batteries and battery-operated products separately
Items such as phones, electric toothbrushes, toys and vapes can be dangerous if put in general waste or recycling
re3 has suffered 10 fires this year, with batteries being the main cause
A FIRE at the re3 Smallmead Recycling Centre in Island Road last week was a stark reminder of the dangers of throwing away batteries, Reading Borough Council has said.
The Council has urged residents to never bin batteries or small battery-operated products such as single-use vapes, as such items always need to be recycled separately to minimise the danger of fires or risk to life. The recent fire that took place on Monday 28 November caused a loss of recyclable material and money, disruption to the service and posed a significant risk to workers' lives. So far this year re3 has tackled ten fires within their facilities, with batteries being identified as the main cause of such incidents.
Research conducted amongst local authorities in the UK by Material Focus[1] suggests that 45% of householders are unaware of the fire risk if they don't dispose of batteries safely, leading to them often being wrongly put in recycling bins, or general waste. Electricals containing batteries that tend to be discarded in general waste or recycling the most are smaller, frequently used items such as toothbrushes, shavers, chargers, toys and vapes or mobile phones. These findings are particularly significant as the surge in consumer spending on electricals peaks during the run up to the festive period. These fires have the potential to endanger the public and waste truck operators by causing fires on streets, and at waste centres, costing local councils millions of pounds.
Batteries, or electricals containing batteries, that end up inside bins or household recycling lorries with other materials are crushed in the waste and recycling process, increasing the chances that they could be punctured and self-combust and set fire to dry and flammable waste and household recycling. Discarded batteries can also cause a spark if they are struck by items such as mechanical loading shovels.
Karen Rowland, Reading Borough Council's Lead Member for Environmental Services and Community Safety, said:
"The fire at the Smallmead Recycling Centre is part of a worrying trend which sees hundreds of fires nationwide annually caused by throwing away batteries. I am quite sure that the person that got rid of the battery in their recycling had no idea of the damage that it was to cause which is why we are seeking to remind all residents to be vigilant and think about their disposal of batteries and small electricals. The best thing our residents can do to help tackle the problem is to remember to never bin batteries, or small electricals, by putting them in your home rubbish or recycling bins. Instead, always recycle batteries separately. To protect yourself and others in Reading, residents should remove batteries from the electrical devices and leave them in a small carrier bag on top of their recycling bin on the collection day. In addition, all residents can recycle batteries at the Recycling Centre, or often at larger supermarkets too."
If batteries are not removable, the device should be recycled as a small electrical item. Across Reading, small electricals (maximum size of shoe box) can be left on top of residents' recycling bins on a collection day. Batteries and small electricals can both also be brought to re3 Recycling Centres for safe disposal.
Notes to editors
[1] The research was conducted by Opinium from 5th to 12th August 2021. The survey was asked to a nationally representative sample of 2,001 UK adults aged 18+ who have disposed of used household batteries / electrical items