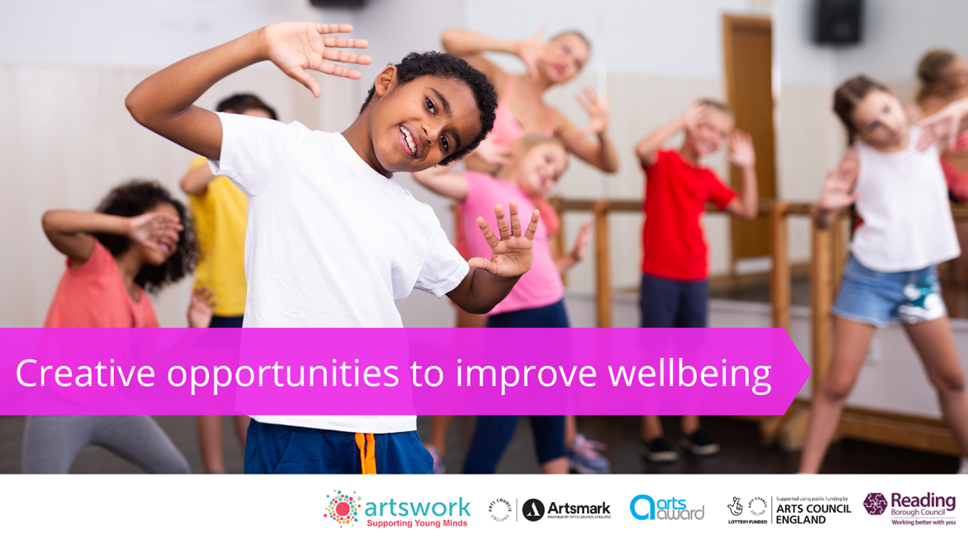 Creative projects to help improve young people's mental wellbeing to launch in September
Grants awarded to Dance Reading, Reading Football Club Community Trust, and RABBLE Theatre in partnership with Make/Sense Theatre
Activities will run from September 2022 to July 2023 in selected schools and community venues
Young people with wellbeing needs can be referred for a place through their school or youth worker
EXCITING Council-funded projects aiming to benefit young people's mental health and wellbeing will launch across select schools and community venues this September.
In partnership with youth organisation Artswork, Reading Borough council is funding the 'Children and Young People's Wellbeing Project'.
In June, the Council invited proposals from local arts and cultural organisations to offer young people varied and personalised ways to improve their mental wellbeing, confidence, and connections.
Dance Reading, Reading FC Community Trust, and RABBLE theatre, in partnership with Make/Sense Theatre, have been awarded a share of £65k grant funding. Activities will include dance, theatre, street art, and music-producing opportunities, giving hundreds of young people in Reading the chance to earn an Arts Award.
Starting in September 2022 and running until July 2023, workshops will be delivered in schools, community centres, after-school clubs, and community venues, including the Select Car Leasing Stadium. Participants will be invited to perform in local celebrations such as Diwali and Easter in the run-up to their summer showcase.
Cllr Graeme Hoskin, Reading's Lead Councillor for Children, said:
"This is brilliant news for young people in Reading. Arts and cultural activities are well placed to offer varied and personalised ways for young people to develop skills, find confidence, create connections, and gain meaningful shared experiences. I'm delighted we're able to support our local organisations and offer such exciting opportunities to our younger residents.

"I'm very much looking forward to the performances from participants in the new year!"
Paul Brown, Reading Football Community Trust, said: "Reading FC Community Trust are delighted to have been awarded funding for the CYP wellbeing project in Reading. This funding will allow us to be able to offer Arts Award qualifications to young people that engage with the Trust, and we will be able to deliver a more diverse range of activities, such as performing arts and music, at our community-based sessions. It is hoped diversifying the range of activities offered will give young people the opportunity to try different life skills and have different opportunities than they would normally experience engaging with the Community Trust."
Liz Allum, Dance Reading Creative Director, said: "Dance Reading is very excited to be part of a project supporting the wellbeing of children and young people through the arts. We believe that dance is a really powerful tool for making us all feel better, and we're looking forward to beginning our really exciting programme of workshops, shows and one-to-one support across Reading."
Karen Wallace-Jones, Artistic Director, Make/Sense Theatre, and Toby & Dani Davies Co-Artistic Directors, RABBLE Theatre, said: "Make/Sense Theatre and RABBLE are delighted to be collaborating with Artswork and Reading Council to deliver an exciting, new alternative provision for young people at risk of exclusion in Reading. Using creativity to develop a sense of identity, motivation, pride and belonging will be at the heart of this year-long project with the added bonus of the young people gaining an Arts Award qualification at the end of it. We can't wait to get started!"
To find out more, visit: www.reading.gov.uk/children-and-education/children-and-young-people-mental-wellbeing-project-2022