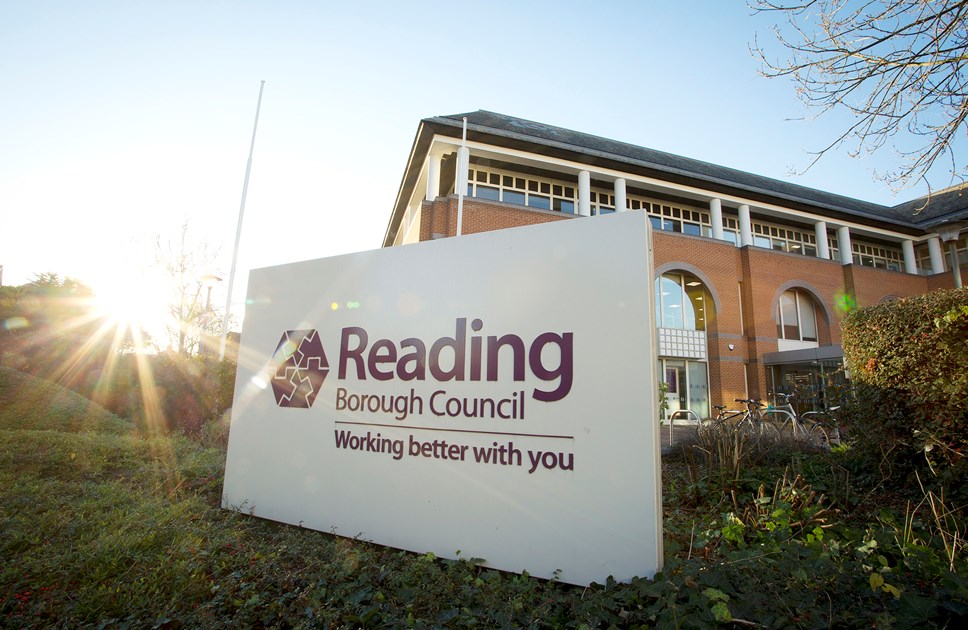 Council receives £429,000 funding to make Reading safer
New funding will help make Reading town centre a safer place for residents and visitors
Schemes including a Community Safe Hub, CCTV and improved lighting are planned with £429,000 award, with an additional 50% match funding coming from the Council and its partners
Residents encouraged to take part in current consultations open now on community safety, serious violence and domestic abuse
READING Borough Council, in partnership with Thames Valley Police and the Office of the Police and Crime Commissioner, has received £429,000 from the government after a successful bid to improve safety in Reading town centre.
Initiatives aimed at enhancing the safety of public spaces and improving community engagement will target issues such as anti-social behaviour, theft-related crimes and violence against women and girls.
The Council, Thames Valley Police and Police and Crime Commissioner are match funding 50% of the total bid, which is made up of in-kind resources including officer time to support the delivery of the project. It will enable collaboration with voluntary sector partners to build on initiatives already taking place across the town to make its communities safer.
A number of schemes will be put in place thanks to the award, including:
The opening of a Community Safe Hub at a location to be decided, which will be a permanent home for First Stop, a town centre first aid and welfare service currently based in Reading Minster. The Hub will also be a community safety drop-in centre, providing personal safety and crime prevention advice and offering a safe space for young people;
Identifying key parts of the town centre which would benefit from improvements such as CCTV, street lighting and making certain spaces safer and more welcoming;
The creation of safer routes for women socialising late at night, dedicated safe spaces, and campaigns to support and encourage female victims to report crimes. Training programmes for staff working at late night venues in Reading will also be expanded;
Creating opportunities for young people by working with voluntary sector organisations including Starting Point, No 5 and Reading Football Club Community Trust. This will ensure young people aged 18-25 have a voice in developing safe and inclusive spaces and community activities, in addition to expanding successful mentoring and outreach programmes.
A new partnership will also be developed between Reading Borough Council and Further Education institutions to listen to student experiences and work together on safety campaigns.
In 2021 Reading was successful in a bid for £402,000 to tackle neighbourhood crime issues such as robbery, burglary and vehicle crime, specifically in parts of Coley and Oxford Road. This included installation of CCTV, improved street lighting and provision of community crime training.
Karen Rowland, Lead Member for Environmental Services and Community Safety, said:
"The award of this funding is great news for all who enjoy our vibrant town centre, as it means we can do more to improve safety and ensure our residents also feel safer. Focusing on the creation of a Community Safe Space Hub for the town centre and working with young people in developing positive outcomes will help to give residents an increased sense of security whilst taking advantage of all our town centre has to offer.

"We are committed to reducing crime and anti-social behaviour in our town through successfully applying for funding grants such as this through our Community Safety Partnership work.

"We very much want to hear from residents about their concerns and ideas surrounding safety and crime. I welcome all residents to take part in the two consultations that are currently live to help us best shape our Community Safety Partnership's work on crime and anti-social behaviour, and domestic violence."
Last week Reading Borough Council launched public consultations on its community safety, serious violence and domestic abuse strategies, with residents invited to provide feedback and their opinions to help shape future responses to crime and violence. More information and links to the consultations can be found here: https://www.reading.gov.uk/news/have-your-say-on-readings-community-safety-serious-violence-and-domestic-abuse-strategies/