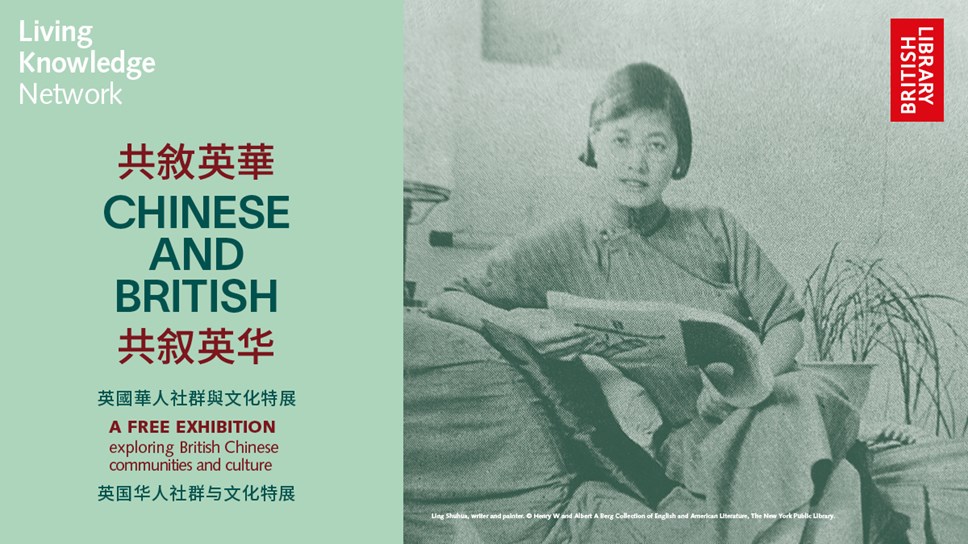 Explore British Chinese communities and culture with Reading Libraries this December
Library exhibition explores British Chinese communities and culture
A free Chinese Brush painting session is on offer at Reading Central Library on Saturday 3 December
Hear traditional Chinese stories and take part in Chinese crafts on Saturday 10 December
READING LIBRARY SERVICE is celebrating the rich culture and heritage of our British Chinese communities this month, with exhibitions, workshops and storytelling sessions.
Reading Library Service launched an exhibition in partnership with the British Library, exploring British Chinese communities and culture, available at Reading Central Library.
The new free display, which takes its lead from the British Library's exhibition 'Chinese and British' (running from 18 November 2022 to 23 April 2023), reflects on the long history of Chinese communities calling the UK home through photographs, manuscripts and interviews.
A free Chinese Brush painting session is on offer at Reading Central Library on Saturday 3 December 11am to 1pm, people are invites to join in with a taster session, see an artist at work and have a go at brush painting. All ages are welcome and there is no need to book.
On Saturday 10 December 2022, 1pm – 2.30pm at Reading Central Library, as part of the library's 'Reading Telling Stories' series, come along to hear traditional Chinese stories and take part in Chinese crafts. Hear 'Nian the New Year Monster' a bilingual book reading (in English and Mandarin), with members of Wukong Education (an International online school).
Under the same theme, Reading Library Service is also promoting a free collection of online films from the British Film Institute (BFI). Hear British Chinese stories from across the UK in this free collection available at: https://player.bfi.org.uk/free/collection/chinese-britain-on-film
Cllr Adele Barnett-Ward, Reading's Lead Councillor for Leisure and Culture, said: "I'm delighted we have been able to work in partnership with Reading's Chinese Community to enhance our latest exhibition with hands on activities. Join us to celebrate the lasting legacy of this vibrant community. You can catch the library's fascinating free exhibition, which we are hosting in partnership with the British Library, at Reading Central Library and take part in some wonderful free brush painting sessions this weekend – or the next weekend come along for our Chinese stories and crafts session."
Mrs Shuangqi Wu, the business development manager of WuKong Education at Reading, said: "We want our storytelling and crafts sessions to be fun and inspire kids to learn. Holding the event in collaboration with Reading Borough Council and Reading Borough Libraries is a great way to bring our communities closer together, celebrating our differences and connections. I feel it is particularly important to have bilingual storytelling in our sessions involving both Chinese and English speakers."
Find out more: https://whatsonreading.com/venues/reading-libraries/whats-on-events