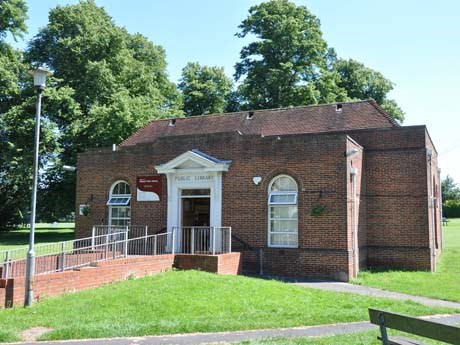 All Reading Libraries Reopen as Palmer Park Library Returns this Week
Palmer Library is now due to reopen this Wednesday 19 May, initially for 3 hours per week, from 1-4 pm
From Wednesday all Reading Libraries will have returned
The service is working hard to reopen fully as soon as possible
READING COUNCIL is pleased to announce all of its seven libraries will be open this week, after Palmer Park Library reopens its doors on Wednesday 19 May.
Palmer Park library's opening follows the successful return of six other library branches.
Palmer is now due to reopen initially for 3 hours per week, from 1-4 pm. Details of the reopening, including new opening times, can be found at: www.reading.gov.uk/libraryrestart
From Wednesday 19 May, Palmer Park Library, which is located within Palmer Park in East Reading, will offer:
Returns – to entrance when the library is open
Order and collect (book online at www.reading.gov.uk/libraryrestart or via 0118 937 5106)
Limited computer bookings (via 0118 937 5106)
Visitors to the library will be reminded to follow safety precautions, including the wearing of face coverings inside the building and for the use of computers, test and trace registration will be required.
Whilst the libraries are currently operating on reduced hours, once all branches are open, the service will be working hard to extend the range of services and opening hours as soon as possible. Further details will be announced soon.
Cllr Karen Rowland, Reading's Lead Councillor for Culture, Heritage and Recreation, said: "It is great news for all of us within Reading Library Service and for all of our library members that all our much-loved local libraries are open from this week.
"With the reopening of Palmer Park Library, we will have all seven branches open and we are keen to promote the fact we are open for visitors again. We are slowly, but surely getting back to offering our much-loved library service.
"Thank you to everyone who has been looking after our books and unable to return them. The good news is you can now return them to your local library – and of course, no fines will be due!
"This last reopening means that everyone can order a book to their local library.
"Now we have all libraries with some opening, we will look to progress with the services we can offer. Whilst we are operating on reduced hours at present, we hope to extend our library offer and opening as soon as possible once all library branches are open, where we are able.
"We have prioritised ensuring at least some opening hours at all our libraries during this latest stage of recovery, to each local library location is now at least accessible to the public and everyone can order an item locally for collection.
"The current way of operating libraries is more staff intensive than our previous 'self service' option, with appointments, quarantine of returns and extra cleaning and safety processes. We are working to reintroduce hours and services as soon as we can.
"Since Central Library reopened in July 2020, our service has seen around 16,000 visitors in total across the network, with 32,000 new books issued and around 3,000 home visits. We hope to continue to build on these numbers.
"As ever, with the reopening of our branches the safety of the public and our staff remains our top priority and so these services may initially look very different to before the pandemic. We need to be absolutely confident every preventative measure against the virus has been carefully thought out and implemented, to prevent any local resurgence originating at these locations.
"Don't forget to please make a booking ahead of visiting your local library at www.reading.gov.uk/libraryrestart or by calling 0118 937 5950 to avoid disappointment.
"If you haven't already, don't forget to check out our online offering at www.reading.gov.uk/elibrary – we are constantly curating and recommending new material and research pertinent to current issues. If you are not a member already, it is very easy to sign up online and access our online resources. Over the past year, we have had 2,623 people join the service and we've issued a staggering 65,000 eResources! We also have very lively social media channels that are very worthy of following."
Reading Library's popular e-service continues to be available. The virtual Reading Library www.reading.gov.uk/elibrary boasts a huge range of instant access to free online resources, including eBooks, eMagazines and eAudio. New library members can register instantly online at www.reading.gov.uk/libraries and there are lots of free online learning resources at www.reading.gov.uk/online-learning
For the latest information and updates, visit: www.reading.gov.uk/libraryrestart