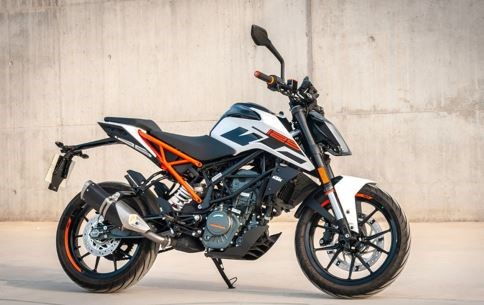 A call to arms for ASB Week 2022 – download the Reportable app
Reading Borough Council is urging residents to download the Reportable app to help reduce anti-social behaviour
Almost 400 reports of ASB logged through the app in the past year
Reporting allows the Council and partners such as Thames Valley Police to clamp down on issues such as motorbike nuisance and drug dealing
ANTI-SOCIAL behaviour, or "ASB", can have significant adverse effects on residents' quality of life. Reading Borough Council is helping residents fight back against anti-social behaviour thanks to technology that has made it quicker and easier for them to report problems.
ASB Week 2022 launches today, Monday 18 July, and the Council is highlighting the success of its Reportable app that was launched a year ago during its first ASB Awareness Week. Hundreds of residents have downloaded the app, which has enabled close to 400 reports of anti-social behaviour to be made through the app in the last year. As a result, it has helped the Council to identify top issues that are affecting residents and also to record a number of notable successes in dealing with offenders.
The top five most reported issues on the Reportable app in Reading in the last year were:
Motorbike nuisance
Drug dealing and cultivation
Vehicle nuisance
Intimidation and harassment
Damage
When reports are made via the Reportable app, which is downloaded from your smartphone's app store for free, an ASB enquiry is opened up or, if a case is already open, the information is added to it. The issue is assessed on how severe and persistent it is, and what action, if any, can then be taken. The Council officers work alongside partners such as Thames Valley Police and others relevant to the particular case to devise an action plan to solve issues raised.
An example of this partnership approach in responding to resident reports saw police action triggered in April against a male on a scooter riding inappropriately in McIlroy Park. This issue was brought to our attention by residents using the Reportable app and the information being shared with the Neighbourhood Policing Team in Tilehurst. The previous month a trail bike that had been causing nuisance and issues in the Coley area was seized by the Police following multiple reports through the app.
Information gained through resident reports has also allowed the Council to map frequently visited locations for motorbike and vehicle nuisance, and led to the installation of a CCTV camera at McIlroy Park in the autumn to address and reduce ongoing issues there.
Karen Rowland, Lead Councillor for Environmental Services and Community Safety, said:
"Anti-social behaviour can have a detrimental effect on residents' quality of life and our Reportable app is a really great tool to help combat ASB head-on. It is truly encouraging that through the diligence and efforts of our residents, we've been able to minimise anti-social behaviour over the past year since the app's introduction.

"We take a zero-tolerance approach to ASB, but as we cannot be everywhere, our communities can play a critical role in helping alert us to incidents. With critical information we then work together with the Police and agencies to crack down on the offenders.

"I am calling on every resident that is able, to download the Reportable app and get using it so they can help us take the action that our communities deserve. The app is easy, quick and efficient to use. Residents get responses on the app too, that is really reassuring. Anti-social behaviour won't go away tomorrow, but by downloading the app, you can help us take critical steps to reducing ASB right where you live and work".
Reading Borough Council is also part of the Safer Streets programme, a partnership initiative including Thames Valley Police, the Safer Neighbourhoods Forum and the Thames Valley Police And Crime Commissioner. The programme works towards making target neighbourhoods safer for residents through a series of measures including community events, visual audits, burglary prevention packs, provision of security tools such as window alarms, signage to deter crime and anti-social behaviour and use of mobile CCTV.