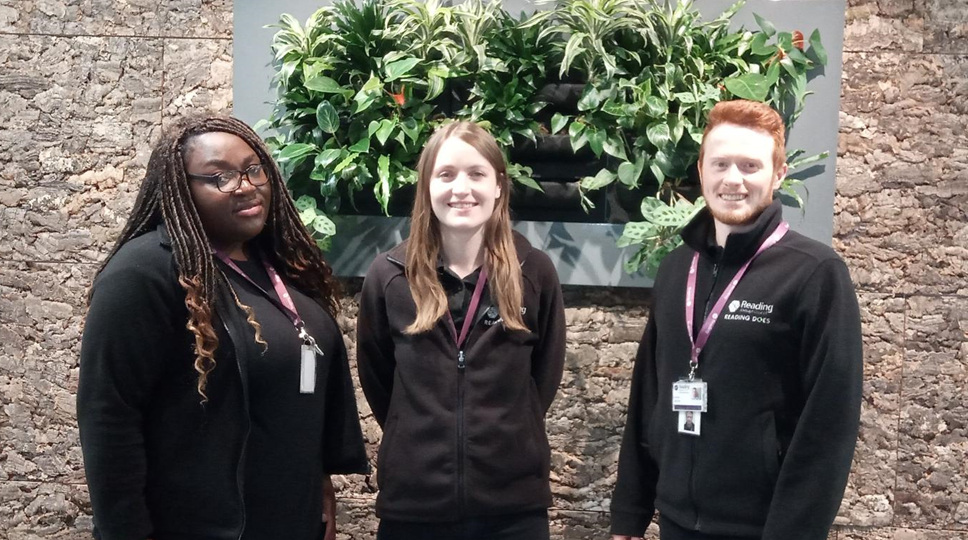 800 fixed penalty notices in two years highlights council's tough stance on fly-tipping and littering
Council's specialist team has issued over 800 fixed penalty notices for fly-tipping and littering offences in just two years
Fine income has been reinvested in CCTV to help combat fly-tipping further
Council sends message to fly-tippers that they will be caught and punished
READING Borough Council's specialist Recycling and Enforcement Team celebrates its second anniversary this month, with the team racking up an impressive collection of successes in its war on fly-tipping.
Since its inception in November 2019, the team's work has ensured the following:
47 successful court prosecutions for fly-tipping or littering offences
Over 800 fixed penalty notices for fly-tipping or littering offences
£65,000 paid by offenders in penalty fines
Reinvestment of penalty income in CCTV systems around Reading to help continue clamping down on offences and deterring others
Over 260 trade waste inspections. These ensure businesses comply with their duty of care responsibilities and dispose of their waste correctly, reducing the likelihood of waste being fly-tipped or placed in bins that do not belong to them
A number of offences have occurred where fly-tipping has taken place by Reading's bottle banks. One incident at Kensington Road bottle banks saw a large fly-tip investigated by an enforcement team officer who found evidence of the name and address where the waste had come from, and a fixed penalty notice was issued for unauthorised disposal of controlled waste. When the penalty was not paid within 14 days, the matter proceeded to prosecution where the offender was fined £400 plus costs.
The Recycling and Enforcement Team was also instrumental in helping to introduce Reading's food waste recycling programme which has helped drive the borough's recycling rate up from 35% to 52%.
Other duties of the team include supporting residents via doorstep visits to provide recycling advice, and attending community events such as the Freshers Fayre and Forbury Fiesta.
Lead Member for Neighbourhoods and Communities, Adele Barnett-Ward, said:
"Fly tipping and littering are crimes against the environment and against local residents. The creation of a Recycling and Enforcement Team two years ago demonstrates our tough stance on this. With over 800 fixed penalty notices and almost 50 successes in court, our message is clear – if you spoil the streets of Reading for our law-abiding residents, you will be caught and you will be punished".
Reading Borough Council is asking residents to help it continue its tough stance against such offences. It asks that if anyone witnesses fly-tipping, they should report it and the more evidence that is available the more likely it is that action can be taken. Residents can report incidences of fly-tipping via the Love Clean Streets app, where reports can be sent along with photographic evidence, or by calling the Council's contact centre on 01189 373787.