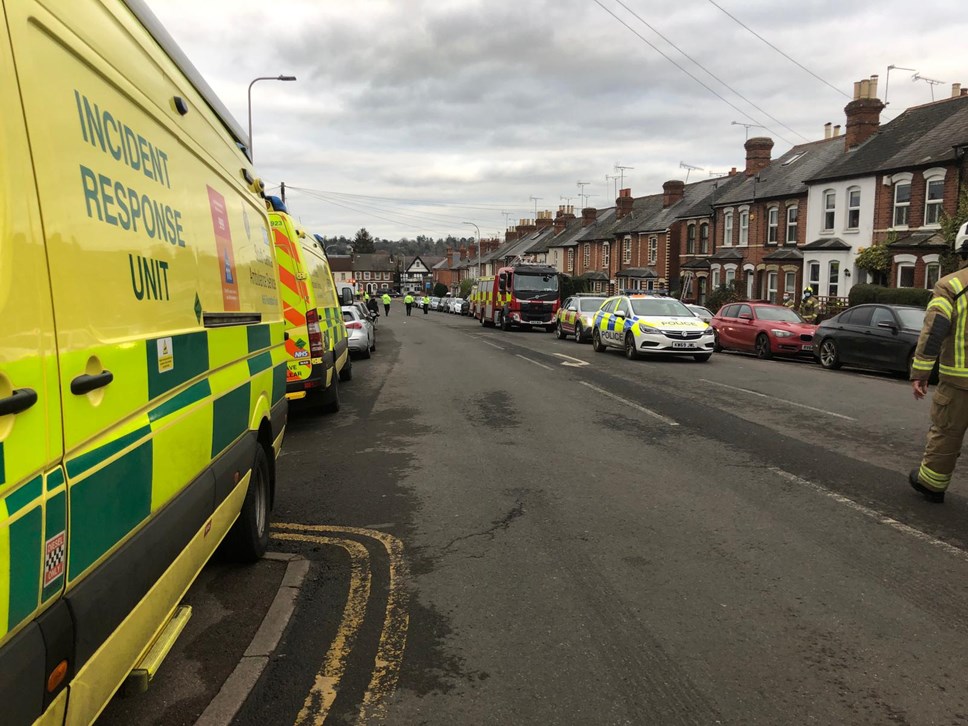 Support for Displaced Residents and Local Community Continues
Displaced residents are being provided with emergency accommodation by the Council and shopping vouchers for basic needs
Telephone number for help or support and a dedicated donations page published by the Council today
Reading Borough Council continues to provide support to the local community following Wednesday's (Dec 15) major fire at Rowe Court, off Grovelands Road.
The Council is providing seven residents with emergency accommodation. Other displaced residents are staying with family or friends. The Council is also providing shopping vouchers to cover basic needs including food, clothing and toiletries, as well as mobile phones to those who need them.
All residents affected will continue to be supported for as long as necessary, as the emergency services continue with the complex task of assessing structural damage to the building. This is expected to take some time. The Council is working with residents individually to understand both their short and long term needs in terms of accommodation and any other support requirements.
Residents not already in contact with the Council but who require help or support can call the Contact Centre on 0118 9373787 where they will be signposted to the appropriate organisation. The telephone number is available to call 24/7.
The Council and local Councillors have also been contacted with generous offers of support and donations from the borough's residents. At this time financial donations have been identified as the best means by which to support the residents affected and displaced by the fire. People can make a financial donation online at a dedicated webpage set up for this appeal at https://www.reading.gov.uk/rowecourt The Council will ensure the donations reach affected residents at the appropriate time. The Council is also aware of other organisations fundraising and will work with those groups to ensure donations reach those affected.
Councillor Jason Brock, Reading Borough Council Leader, said:
"As emergency services continue to work tirelessly at the scene, the Council has focused its resources on ensuring that those residents who had to leave their homes, and leave all their possessions behind, are well looked after and supported. That has involved providing emergency accommodation for those who could not stay with family or friends, as well as food vouchers and mobile phones. We are in direct contact with these residents about both their short and long-term needs, and that offer of help will remain in place for as long as necessary.
"As always, Reading residents have responded with warmth and generosity in the face of adversity. The donations which are of most use to the displaced residents at this time are financial. I would ask anyone who wishes to make a financial donation to residents affected, to do so via a dedicated webpage at https://www.reading.gov.uk/rowecourt

"We are also urging anybody we are not already in touch with – and who may need help or support of any kind – to contact the Council on 0118 9373787 and we will signpost them to the appropriate place.
"We understand from our emergency service colleagues that they will likely remain at the scene for some considerable time yet. I thank them again for their continuing efforts in what must be extremely distressing circumstances.
"The thoughts of all Reading's residents, and indeed everyone at the Council, remain with those who have been affected and their families at this very difficult time."
People who wish to place floral tributes at the scene can do so at the junction of Grovelands Road and Rowe Court. An online Book of Condolence will be set up at a later stage following the police and fire recovery operation. These details will be publicised at the appropriate time.