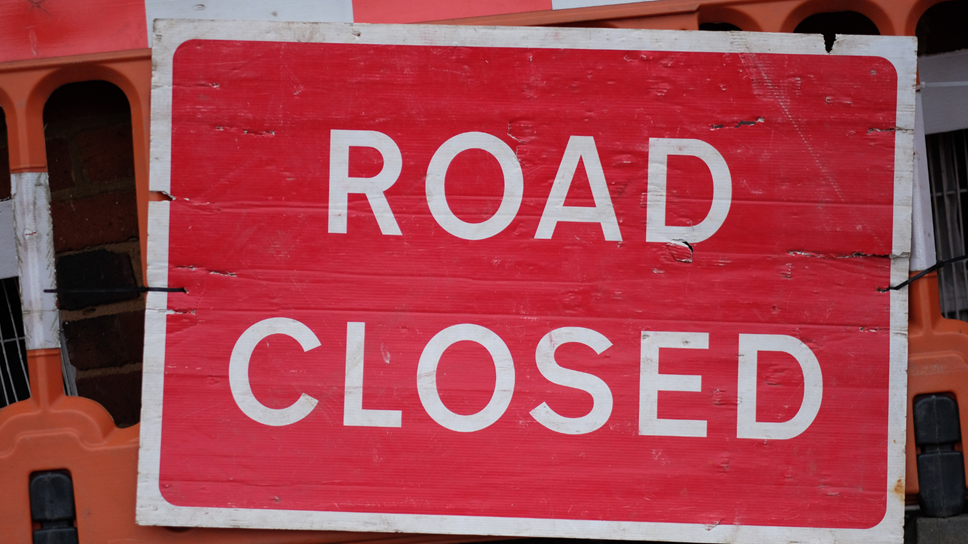 Road closures to be aware of around Reading
The closure of the M4 by National Highways for its smart motorway project caused significant disruption across the town last weekend (Saturday 24 and Sunday 25 September) and is likely to do so for the duration of the work, which runs for another three weekends. The location of Reading, so close to the M4, means it is always susceptible to long traffic delays when there is any sort of closure on the M4, planned or otherwise. Reading's roads are not built to absorb that level of motorway traffic.
When it closes the M4, National Highways has a strategic diversion route which crosses Reading – that is via the A33, Rose Kiln Lane, A4 Berkeley Avenue and A4 Bath Road. The reality however is that motorists will always try to find quicker routes to avoid queues on the designated diversion route, which means all of Reading's roads can be extremely busy.
The Council was given notice of the National Highways work and took the necessary action by ensuring the strategic diversion route was kept clear of any other roadworks. National Highways also have a system in place to try to manage traffic flows and warn people of delays on electronic message boards, but with limited success.
Traffic flows last weekend were also not aided by the closure of Tilehurst Road by Thames Water on Friday evening as a result of an emergency leak. In these circumstances a road closure is out of the Council's control. In terms of other road works in Reading, statutory undertakers like City Fibre have a legislative powers to carry out work to maintain, or upgrade, their key infrastructure. No highway authority can prevent a statutory undertaker from carrying out its legal duty.
Following last weekend's disruption, and the fact Reading hosts a Championship game on Saturday afternoon coinciding with another M4 closure, the Council has been in contact with National Highways. We are pleased that as a result National Highways will now only close the M4 eastbound this weekend from J12 to J11 (eastbound) from 2100hrs on 30th September but will reopen it from 0600hrs on 1st October and will not put the closure back in until 2200hrs, in order not to disrupt football traffic, although one lane will remain closed. The M4 will then remain closed until 0530hrs on 3rd October.
Reading's roads are nevertheless expected to be busy again and we would urge residents and visitors to consider avoiding driving in Reading where it is possible and consider alternative forms of travel for the duration for the National Highways works over the coming weekends.
More detail on National Highways closure dates over each of the next three weekends can be found at https://nationalhighways.co.uk/our-roads/south-east/m4-junctions-3-12-smart-motorway/.