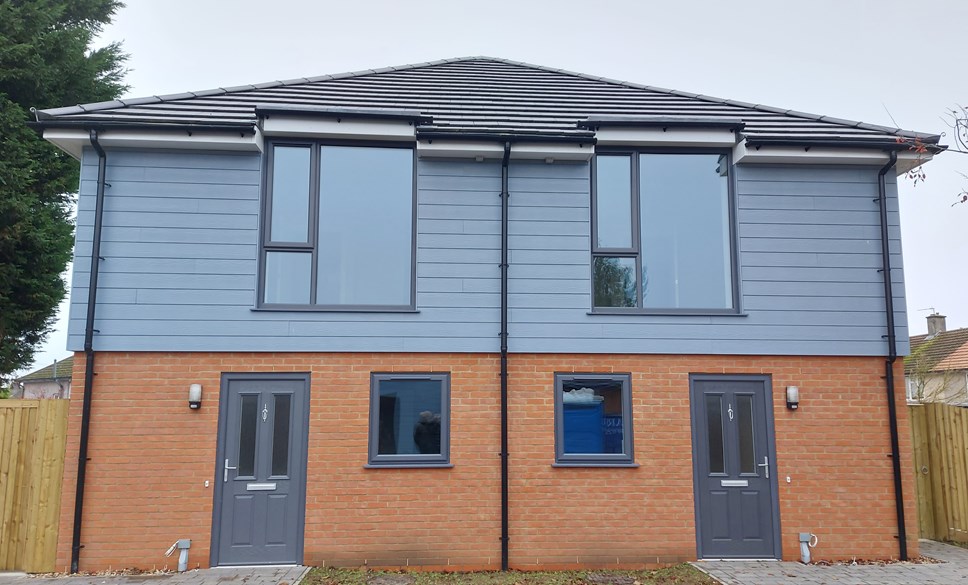 Residents move into new affordable homes in Reading
Council in the middle of a programme to deliver 400 new affordable homes, an investment of over £110m
Infill sites plan sees use of small pockets of derelict land contributing to those new homes
All homes built to passivhaus principles to be more environmentally friendly
READING Borough Council's strategy to build homes on disused land and derelict areas continues with a number of residents this winter moving into brand new affordable homes across the town.
Tenants have recently moved in to seven homes in Southcote, Whitley and Church wards, with a further site in Caversham also close to finishing. The infill sites plan has seen imaginative use of small pockets of land including an old scout hut and wasteland to help provide homes for those in need.
The homes vary from attractive 2-bed homes, including an accessible bungalow, up to a big 4-bed home with a large garden, all taking the quality of council housing to a new level and demonstrating the Council's aspirations to provide for every resident.
This forms part of the Council's investment of over £110m to provide 400 affordable new homes, this includes those delivered and in the pipeline. Over 100 of these are scheduled to see residents move in this year. The strategy will not only reduce the waiting list but also provide accommodation for key workers and the flexibility for current tenants to move to bigger homes as their families grow.
Earlier this month the Council approved plans to create a further 62 new homes on the former Central Pool site in Battle Street, which will cater for those on the housing register as well as sheltered housing and homes for vulnerable adults.
Responding to Reading's climate emergency, all new homes are also being built to passivhaus principles to reduce carbon footprint. Triple glazing, air source heat pumps and solar panels are some of the techniques being used to be more sustainable, and just one of the reasons Reading Borough Council was crowned Homebuilder of the Year at the 2021 UK Housing Awards. Building energy efficient homes also ensures that bills are kept as low as possible for the residents who live there.
Lead Member for Housing Ellie Emberson said:
"I'm really proud of our Housing team for their diligence in finding pockets of disused land and turning them into homes of such high quality that mean everything to those who move in. We have ambitious plans to build more council homes on our bigger remaining sites, but each pocket of land that we can turn from a negative to a positive improves the look of its local area and means so much to yet another Reading household".