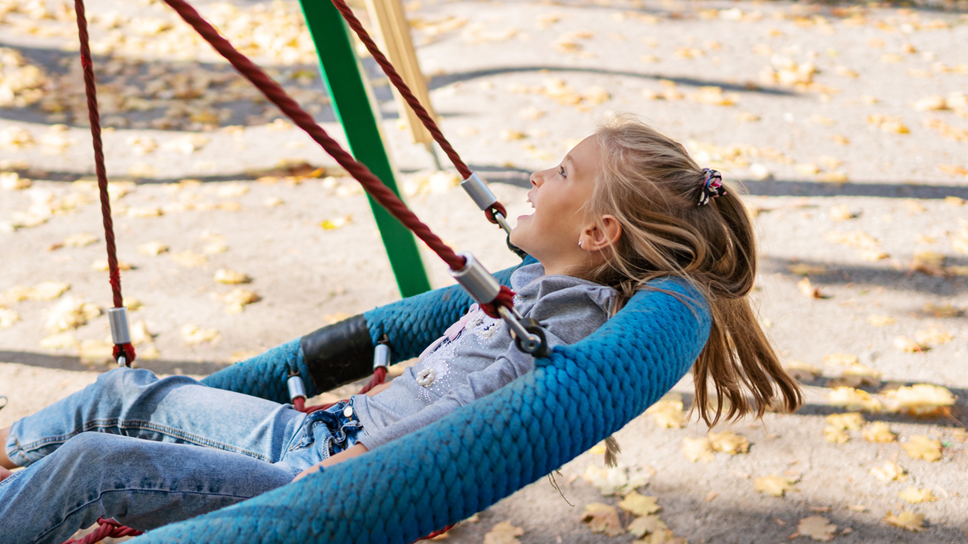 Residents invited to vote on new Portman Road Playground Designs
Portman Road Children's Playground is set to benefit from a £94k investment
4 designs from leading, specialist companies have been shortlisted
Local residents can vote for their preferred design in an online consultation at www.reading.gov.uk/portman-road
The winning design will be announced in August and be ready for use in November 2021
READING Borough Council is inviting residents to vote on their preferred design for the refurbishment of Portman Road Children's Playground in west Reading.
Portman Road's existing playground is set to benefit from an £94k investment to refurbish the playground with a new, exciting mix of equipment, which is accessible and suitable for toddlers through to juniors. This will include a multi-play unit, inclusive roundabout and basket swing amongst other pieces of play equipment.
The council invited several leading specialist companies to put forward their designs for the refurbishment. Four designs have been shortlisted for public consultation, which will run between 8th July 2021 and 30th July 2021. To view the designs and have your say visit www.reading.gov.uk/portman-road.
The results from the consultation will form part of the selection process of the winning design. The selection process includes consultation with our Accessible Play Task and Finish Group, our Parks Team's Technical Assessment and an assessment of value for money.
Karen Rowland, Reading's Lead Councillor for Culture, Heritage and Recreation, said:
"Portman Road playground is a valued local community facility, and I'm delighted that we are able to put such a significant sum into its refurbishment. This is an exciting and worthwhile investment which will ensure it can be enjoyed by large numbers of local neighbourhood children for years to come.
"The provision of high-quality equipment that is accessible for all children and their carers where possible, in as many of our parks as possible, remains a key priority for us.
"I am therefore delighted that our Accessible Play Task and Finish Group will be contributing their thoughts regarding these proposals to ensure that even our smaller neighbourhood playgrounds are providing accessible opportunities for disabled children and carers both.
"I'm very pleased we're able to continue engaging with local people and school children in voting for their favourite designs.
"I want to encourage local residents to check out our four shortlisted designs online at www.reading.gov.uk/portman-road, where they can vote for the playground they want, as well as comment on the shortlisted designs.
The winning design will be announced in August 2021. Works are expected to begin in September 2021 and be completed in November 2021.
Notes to editors
Ensure images of all 4 shortlisted designs are featured in any published articles if using.