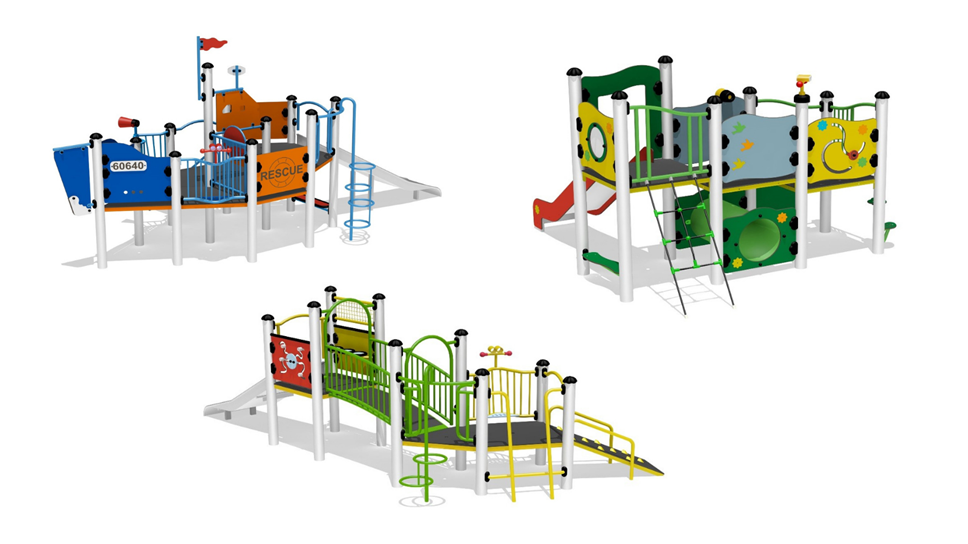 Residents invited to vote on new Dover Street playground options
Dover Street children's playground is set to benefit from an £85K investment
A selection of playground units and new equipment have been shortlisted
Local residents can vote for their preferred option in an online consultation at www.reading.gov.uk/dover-street
The winning option will be announced mid-August and be ready for use in late October 2021
READING Borough Council is inviting residents to vote on their preferred option for the refurbishment of Dover Street Children's Playground in Coley.
Dover Street play area is a small neighbourhood playground facility near to the town center and is valued by local residents. The Council is taking the opportunity to replace existing equipment that has reached the end of its useful life.
The existing playground is now set to benefit from an £85K investment to refurbish the playground with a multi-unit and smaller additional play items, suitable for toddlers through to juniors.
The choice ranges from a 'ship' themed design, a slide and tunnel unit or a general climbing unit and slide. People can also vote for either a four-child spring ride alongside an action panel, or a seesaw.
In addition to the facilities being put to public vote, the play area will also benefit from an accessible basket swing, improved surfacing, two benches and two picnic tables.
Three multi-unit designs and smaller equipment have been shortlisted for public consultation, which will run between 26th July 2021 and 6th August 2021. To view the designs and have your say visit www.reading.gov.uk/dover-street
The response to this consultation and selection of the winning options will be announced on 12th August 2021.
Karen Rowland, Reading's Lead Councillor for Culture, Heritage and Recreation, said:
"Our small neighbourhood playgrounds create the memories we carry with us for a lifetime. Dover Street playground, although small, is a much-valued local community facility, and I'm delighted that ward councillors have prioritised the funding to invest in its refurbishment. This is a worthwhile project which will ensure it can be enjoyed by the local neighbourhood children for years to come.
"The provision of high-quality equipment for all children, in as many of our parks as possible, remains a key priority for us.
"I want to encourage local residents to check out our shortlisted designs online at www.reading.gov.uk/dover-street , where they can vote for the playground facilities they want."
Work will start on-site early October with the aim of completing by end of October 2021.
The funding for this equipment is from Community Infrastructure Levy (CIL) from contributions paid by developers to Reading Borough Council as part of the standard conditions attached to the grant of new planning permissions. The investment is part of a pot of £1.557 million invested in community improvements across Reading.

The full Policy Committee Report listing the CIL investments can be found at https://democracy.reading.gov.uk/documents/s17320/CIL%2015.pdf
Ends