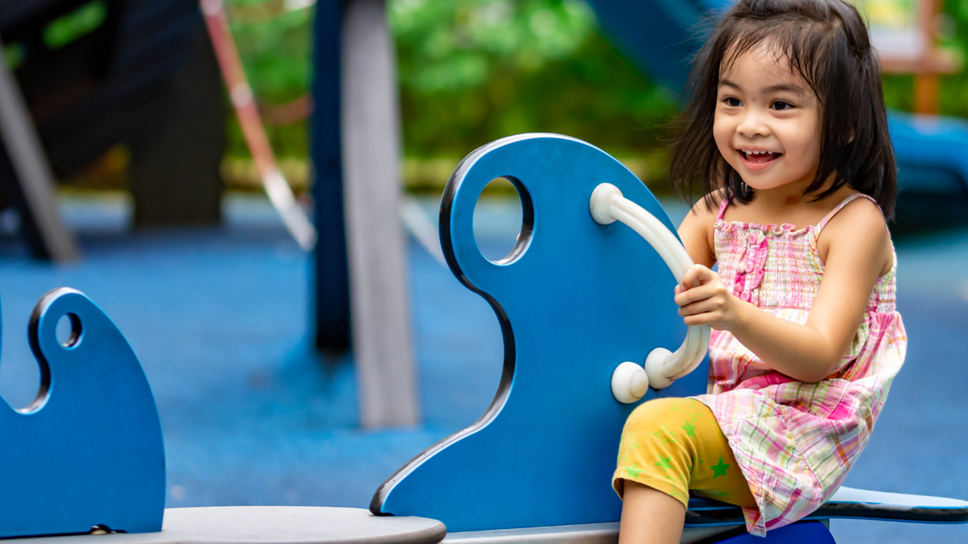 Residents Invited to Vote on Favourite Design For New Waterloo Meadows Play Area
Four exciting designs for residents to choose from
Investment of £200,000 in the new Waterloo Meadows play area adds to Council investments boroughwide
READING Council is inviting local residents to help choose the design for a new play area at Waterloo Meadows, positioned alongside the River Kennet by Elgar Road and Rose Kiln Lane, as part of the Council's ongoing major investment in playgrounds across Reading's parks.
Scenic Waterloo Meadows boasts a variety of facilities and landscapes including beautiful willows dotted along the river banks. Local residents are now being invited to have their say on a shortlist of four new play areas. Designs include a mix of exciting equipment accessible to all ages and mobility levels. The refurbished play area will also have a new surface to enable access for children and carers using mobility aids such as wheelchairs and walking frames.
The Waterloo Meadows Play consultation runs from today 5 September to 16 October 2023 and residents are being encouraged to vote on their favourite design.
People can view the designs and have their say here >
Adele Barnett-Ward, Reading Borough Council's Lead Councillor for Leisure and Culture, said: "Outdoor play is vital for children's health and wellbeing so investment in improved play facilities is money well spent. Waterloo Meadows is beautiful and well-loved but the play area is ageing. I am delighted we are delivering this significant financial investment so that Waterloo Meadows can have a play area to be proud of.
"I am encouraging parents, carers and our young local residents to please take the time to view these fabulous designs and let us know which one they would most enjoy. Everyone deserves a place to play so we will also be consulting with our Accessible Play Task and Finish Group to ensure the new play area provides access for children and carers of all abilities."
Once the consultation is completed the results will form a significant part of the final selection of the winning design, which will also include consultation with the Reading Access and Disabilities Working Group and assessments on value for money and technical competency.
The winning design will be announced in November 2023 and work will start in Spring 2024.