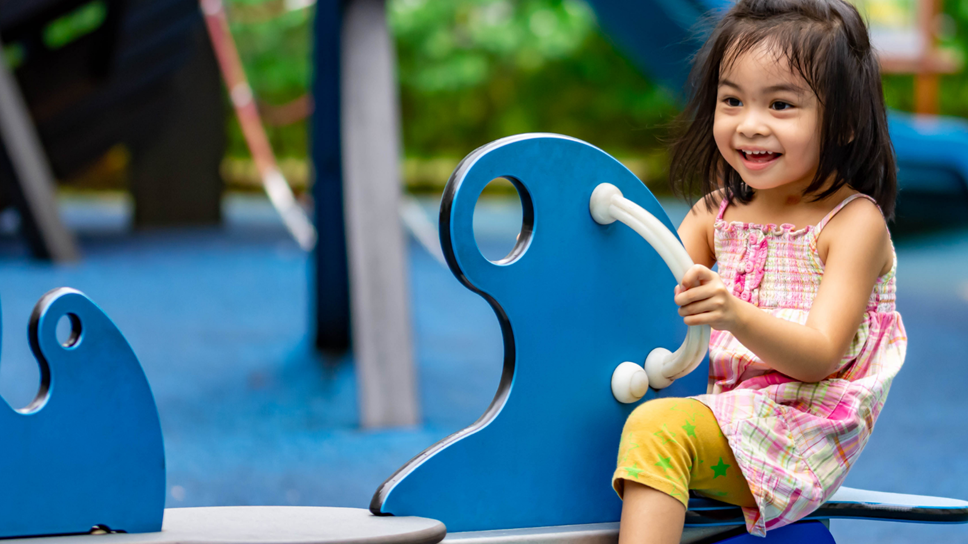 Residents invited to vote on favourite design for new play area at Coley Recreation Ground
Six exciting designs to choose from
Investment of £200,000 in the new Coley Recreation Ground play area
READING Council is inviting local residents to help choose the design for a new play area at Coley Recreation Ground in West Reading.
Coley Recreation Ground has been earmarked for a £200,000 refresh of its existing playground as part of the Council's ongoing major investment across Reading's parks.
Coley Recreation Ground is a very popular park with a range of facilities including an outdoor gym, tennis courts, an artificial cricket wicket and a children's play area, which is nearing the end of its life and needs updating.
The Council invited leading specialist companies to compete to redesign the playground and has shortlisted six entries that offer an exciting mix of equipment, including equipment accessible to all ages and mobility levels. The refurbished play area will also have a new surface to enable access for children and carers using mobility aids such as wheelchairs and walking frames.
The consultation runs from 13 February to 20 March and all residents are encouraged to vote on their favourite design.
View the designs and have your say here: www.reading.gov.uk/ColeyRecreationCPG
Once the consultation is completed the results from the public consultation will form a significant part of the final selection of the winning design, which will also include consultation with the Reading Access and Disabilities Working Group and assessments on value for money and technical competency.
The winning design will be announced in May and work will start during the summer 2023.
Adele Barnett-Ward, Reading Borough Council's Lead Councillor for Leisure and Culture, said: "Outdoor play is vital for children's health and wellbeing so investment in improved play facilities is money well spent. Coley Recreation Ground is a popular park with lots of great facilities but the play area is ageing. I am delighted we are delivering this significant financial investment in play facilities for children in Coley.
"I am asking parents and carers to please take the time to view these fabulous designs with your children and let us know which one they would most enjoy. Everyone deserves a place to play so we will also be consulting with our Accessible Play Task and Finish Group to ensure the new play area provides access for children and carers of all abilities."
The investment is part of a £891,000 capital budget set during 2022/23 in which Coley Recreation Ground and five other key play areas were set out for investment:
Victoria Recreation Ground, Great Knollys Street: a new play area £231,000 (plus £44k Section 106 funding) giving a total of £275,000
Prospect Park West Reading: contribution towards a new play area £180,000 (work underway)
Westfield Road Recreation Ground, Caversham: new play area £200,000
Clayfield Copse skate park, Emmer Green: Replacement of damaged units £55,000 (work complete)
John Rabson Recreation Ground, South Reading: Replace safety surfacing £25,000
Ends