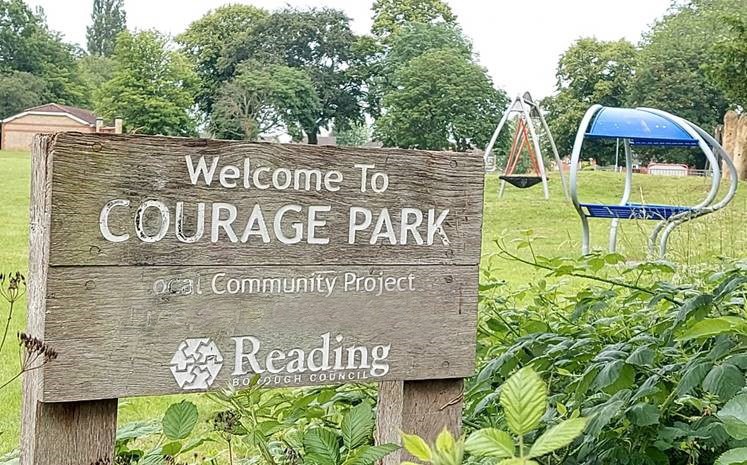 Residents Invited To Help Choose New Courage Park Playground Design
Reading Borough Council to invest £116,200 in Courage Park to improve access and play equipment
Of three proposals put forward, residents can vote on their favourite online until Friday 6 August
New play area forms part of wider improvements around the Wensley Road Estate, including new windows for existing homes, improved waste facilities and new homes
READING Borough Council is inviting local residents to vote on their preferred designs for an exciting new play area coming to Courage Park.
Courage Park, in Minster Ward, will receive an investment of £116,200 from Reading Borough Council to improve access to the park and play equipment for young people and families. The investment forms part of a wider plan to enhance the Wensley Road Estate and its surroundings for those who live there. The plan includes new homes built to zero carbon standards, a new play area and newly landscaped grounds. In addition the existing homes will receive new external fabric and insulation, new windows, improved waste facilities and new communal entrances.
Three proposals have been submitted for the Courage Park playground consultation, including a wide range of activities for children aged 5 to 12 years old such as roundabouts, slides, zipwires, swings and multiplay areas. The council is seeking opinions from residents on which of the designs is brought to life, and these can be seen in detail online at www.reading.gov.uk/couragepark
The consultation is live now and will be available for residents to give their views until Friday 6 August. The public vote will form part of the selection process of a winning design, which will be announced later that month with construction beginning in the autumn.
Cllr Karen Rowland, Reading's Lead Member for Culture, Heritage and Recreation, said:
"It is one of our key priorities that we provide high quality, accessible equipment in as many of our playgrounds as possible so that children of all abilities can play together. We want those who are looking forward to using the new space to be able to shape what goes into it by visiting the consultation page www.reading.gov.uk/couragepark to help us create an excellent playground for those in the local community, working alongside Reading's Access and Disabilities Working Group".
Cllr Ellie Emberson, Reading's Lead Member for Housing, said:
"Residents will know there are big changes coming with the Wensley Road Estate set to enjoy a range of improvements including new windows, new communal entrance areas and bike storage facilities, as well as new housing to help our local residents move into bigger, more suitable accommodation with cheaper energy bills. With so many families on the estate, play areas for children are a really important part of the plan and a centre of community interaction. The new Courage Park playground will complement the new play area for younger children being planned on the estate itself, ensuring there are choices for residents on their doorstep".