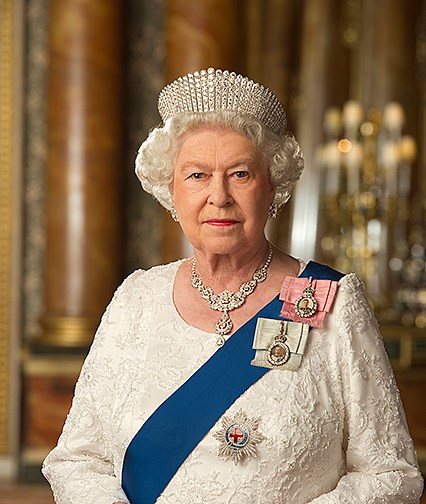 Residents Invited to Hear Reading and Berkshire Proclamations on Sunday
THE Reading and Berkshire Proclamations for King Charles III will take place this coming Sunday (Sep 11) at Reading Minster and Reading Town Hall respectively.
The Reading Proclamation is where the Mayor of Reading will express the town's sadness at the passing of Queen Elizabeth and its gratitude for the lifetime of service given by the UK's longest-reigning Monarch. The ceremony also marks the formal Proclamation to the people of Reading of the beginning of the King's reign.
Councillor Rachel Eden will read the formal Proclamation at 2pm outside the front of Reading Minster.
It follows the County Proclamation, which takes place an hour earlier on Sunday, at 1pm, outside the front of Reading Town Hall. Residents of Reading are invited to attend either event.
A National Proclamation will be read the previous day at St James's Palace, ahead of local and regional Proclamations across the UK.
Reading Council Leader Jason Brock said:
"Like the rest of the nation, there is real sadness in Reading today at the passing of Her Majesty. As we mourn her, we will also commemorate her life and sincerely acknowledge the dutiful service she has given to our country and her people.
"Sunday's ceremonies are an opportunity for residents to hear the formal Proclamations announced in Reading expressing the town's immense sadness and gratitude, and marking the beginning of the reign of King Charles III. I hope as many residents as possible will be able to attend."
Reading Mayor Rachel Eden said:
"I am certain everybody in Reading shares in the sorrow felt across the country today, but also deep gratitude for the lifetime of service of Her Majesty Queen Elizabeth.
"On Sunday I will be honoured to read Reading's Proclamation of the start of the new reign on behalf of the people of Reading. I invite residents and organisations across the town to join me at the front of Reading Minster at 2pm, or at the 1pm County Ceremony at the Town Hall, where the Proclamation will be read by the High Sheriff of Berkshire."
Residents are reminded if they wish to lay flowers, they can do so at Queen Victoria Statue, outside the Town Hall, where The Mayor of Reading, the Council Leader and members of the public have already laid flowers this morning.
They can add their own personal thoughts and messages in Reading's own online Book of Condolence, at https://www.reading.gov.uk/the-council-and-democracy/book-of-condolence-for-queen-elizabeth-ii/ . Alternatively, residents can sign the Book of Condolence on the Royal website at https://www.royal.uk/send-message-condolence
Physical books of condolence are available at Reading Town Hall, Reading Minster in St Mary's Butts and all Reading Library Branches (except Central Library) during normal opening hours. All Books of Condolence will remain open until the day after the funeral.
For residents who are unable to attend in person, the Council will be livestreaming both Proclamations on Sunday at https://www.youtube.com/c/ReadingCouncilNews