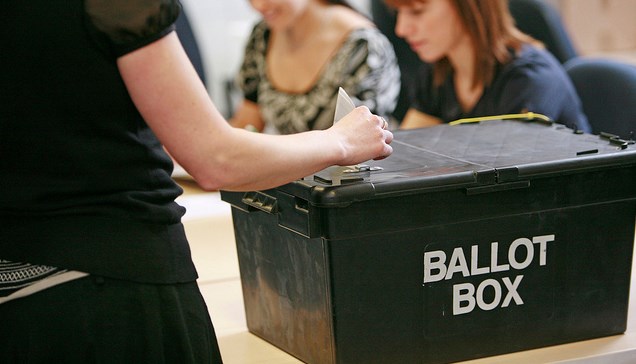 Residents Asked to Look Out for Canvass Forms
THE THIRD phase of the Council's drive to get as many people to sign up for the electoral register has begun with canvass forms being sent to households in Reading who have not yet responded.
With the local Council elections and the Police and Crime Commissioner elections both taking place in Reading in May 2024, this is an important opportunity for residents to make sure they can take part.
The Council's annual canvass ensures that it can keep the electoral register up to date, identifying any residents who are not registered and encouraging them to do so. Residents are also asked to remember to add any 16 and 17-year-olds in their household as they can register and vote when they turn 18.
Michael Graham, Electoral Registration Officer at Reading Borough Council said:
"We are now moving on to the third stage of our canvass, which means some households will receive what is known as a canvass form this week.

"This is only being sent to those households where we have not been able to match details with the DWP, and to those households who have not yet responded to the canvass letters sent out in at the end of July. People must respond to this letter by 25 September 2023.

"The quickest and easiest way to reply is online by following the details given in the letter. Alternatively, please check the details on the canvass form, update the information if necessary and return the form in the pre-paid envelope provided.

"Where no response is received, the Council is then obliged to follow up with households for a third time, which could include door-to-door canvassers visiting or telephoning the address. It costs the Council money to do this, so its really important the form is returned as quickly as possible, ideally online which is the quickest route."
In addition to responding to the annual canvass form, if you are not registered then the easiest way to register is online at www.gov.uk/register-to-vote. The Council can also send residents information explaining how to do this in the post if they call 0118 937 3717 or email elections@reading.gov.uk.
People who have moved recently are particularly encouraged to look out for the voter registration messages from Reading Borough Council and check the details.