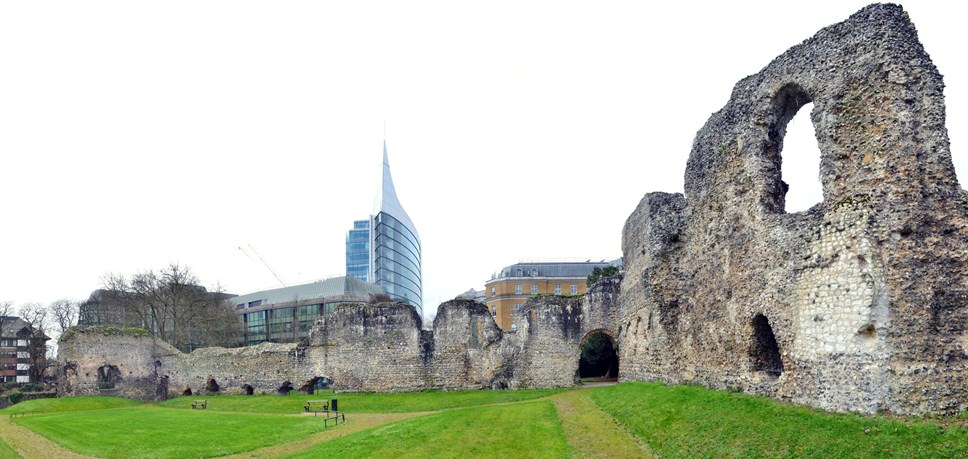 Reading Will Bid for City Status
The Council announces it will bid for City Status on behalf of Reading
Residents, community groups, business representatives and voluntary organisations invited to support Reading's bid
Reading Borough Council is today announcing its intention to bid for City Status to mark the Queen's Platinum Jubilee in 2022.
The Council is very ambitious for Reading and believes its unique combination of economic and cultural strength, coupled with its many historic links to Royalty both past and present, place it in a powerful position to be successful in this nationwide competition. Next year on 6th February marks the 70th anniversary of the death of her father King George VI and her succession to the Throne.
Over the weeks and months to come, the Council intends to mobilise residents, community groups, business representatives and voluntary organisations to support a compelling bid for Reading.
The aim is to agree Reading's submission in the Autumn and submit it ahead of the Government's December 8th deadline.
Studies suggest that a successful bid for City Status could bring further investment and employment opportunities. The Council believes it would represent a major boost to Reading's growing local tourism industry and make it an even more attractive destination for cultural events.
The local economy is already bouncing back strongly from the impact of the pandemic and the honorary 'City' title will provide a further stimulus to Reading's recovery.
Councillor Jason Brock, Reading Borough Council Leader, said:
"This bid for City Status is an opportunity for us to celebrate everything that we know is great about Reading.
"Many people already mistake Reading for a city, which is understandable given its economic strength and connectivity in terms of transport links, its unique cultural offer and strong sense of historic identity.
"Reading's bid will, of course, major on all of these aspects, as well as engaging the people, voluntary sector, communities and diversity which creates the unique blend we know and love.
"While the Council's name will be on the document, we are clear that this is Reading's bid. Therefore, over the coming months we intend to engage with groups, organisations and communities across the town to build the strongest bid possible."
Councillor Tony Page, Deputy Leader, said:
"The Council is ambitious for Reading and people would rightly question that ambition if we did not submit a bid on the town's behalf. A successful bid is something that would enormously benefit the whole town.
"We believe Reading's offer is unique. Its rich history is evident in this year's 900th Anniversary of the founding of our historic Royal Abbey; our ambitions to transform Reading Gaol into a beacon of arts, heritage and culture, which remain very much alive; and our many Royal links, both past and present.
"Reading's economy also remains buoyant and well placed to recover from the pandemic, attracting the range of international, national and independent businesses.
"Our local communities have responded magnificently to the traumatic events of the last year and we will reflect that spirit in our bid.
"We are confident we tick every box, insofar as the Government has set out. We know from previous experience that doesn't always equate to a successful bid, but together with local voluntary and community groups, the business community and other local partners, we intend to build a compelling case over the months to come."
Reading Mayor, Councillor David Stevens, said:
"Reading is already a thriving city in all but name, and it is time we made that official.
"A successful bid would bring increased investment and cultural opportunities, and other tangible benefits to the town over both the short and the long term. Together with the community, we will build a bid which highlights Reading's excellent credentials as a 'city-in-waiting'. I would encourage everyone to get behind our town's bid."
NOTES FOR EDITORS:
Government guidance is not specific on bid criteria, but local authorities are being invited to submit evidence under the following headings: Distinct identity; Civic pride; Cultural infrastructure, interesting heritage, history and traditions; Vibrant and welcoming community; Record of innovation; Sound governance and administration; Associations with Royalty; Other particularly distinctive features, age, residents or communities who have made widely recognised significant contributions to society.
Reading Borough Council intend to take a draft bid document to a Full Council meeting for consideration in the autumn, before submitting the final bid document to Government.