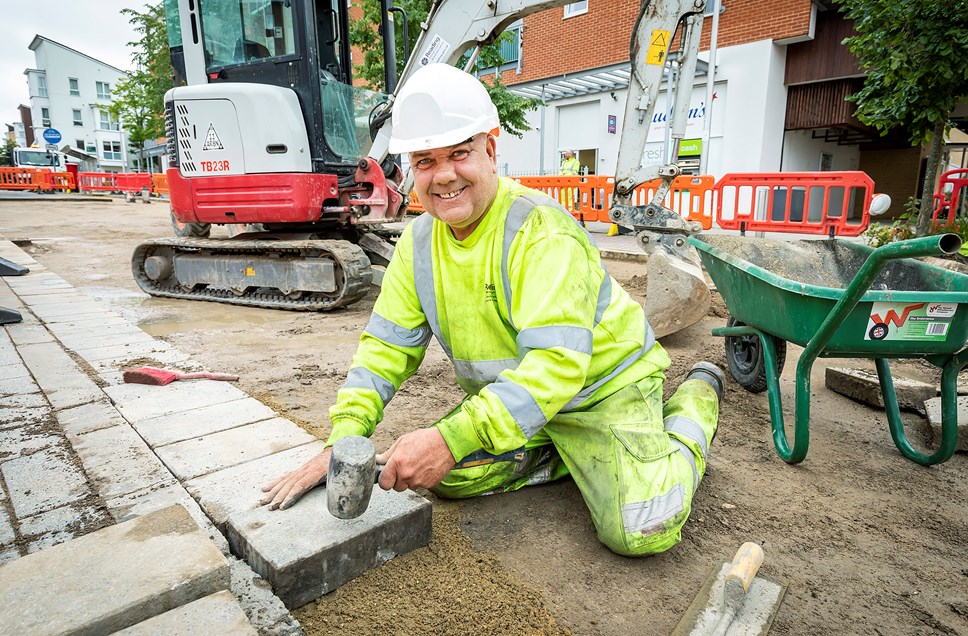 Reading Residents' Views Sought On Highways And Transport
Over 3,000 Reading residents will receive a survey in the post to give their views on the Council's highways and transport services
Reading Borough Council is one of 111 local authorities taking part in the national survey
Resident opinion has already helped shape a £9m investment in road and pavement improvements in Reading
OVER 3,000 Reading residents will be asked over the next few weeks for their views on the council's highways and transport services, from the condition of roads and footpaths to the quality of cycling facilities. Their answers will be compared with the views of other members of the public across England & Scotland, thanks to the National Highways and Transport Public Satisfaction survey.
Reading Borough Council is one of 111 local authorities to sign up to a standardised postal survey that will ask members of the public exactly the same questions whether they live in Reading or Redcar.
The survey, being run for the 14th year, is the largest collaboration between local authorities and provides the opportunity to compare results, share in best practice and identify further opportunities to work together in the future.
The questionnaire will be sent to a minimum random sample of at least 3,300 Reading residents from this week, followed by a reminder, with local and national results to be published in late-October 2021. Since the survey is based on a sample, residents that receive a copy are being urged to take part.
Residents who receive the questionnaire can complete the survey online if they prefer, a short URL link will be printed on the front of the questionnaire and they will be required to enter a code before completing the questionnaire.
The results will provide insight into what people in Reading think about these important services, and what they think the Council should prioritise and improve so it can assess how it is performing.
Tony Page, Reading's Lead Councillor for Strategic Environment, Planning and Transport, said:
"The views of our residents are always of the utmost importance in helping to shape Reading's future. It was their input through a Citizens Panel survey, showing over 50% of respondents identifying 'better roads and pavements' as top of their list for improvements, that drove the Council investment of £9m over three years in residential road improvements. Through the National Highways & Transportation MORI satisfaction survey there is another opportunity to shape future progress too.

There are clear benefits to conducting a public survey in this way. As well as providing excellent value for money, it also enables everyone involved to identify areas of best practice and spot national, regional and local trends. It will help us understand customer views better and working together to deliver the most satisfactory yet efficient outcomes for local residents."
Notes to editors
The National Highways and Transport (NHT) Network is a unique collaboration between Local Authorities across England and parts of Scotland with a common agenda – service improvement.
The Network provides an environment in which members can measure their own performance, compare with their peers and identify areas for improvement.
The NHT Network and the Public Satisfaction Survey are managed by performance management specialists, measure2improve, the NHT Network administrators
The survey is being carried out on behalf of the participating Local Authorities by market research specialist, Ipsos MORI.


Participation in the survey is voluntary. It is believed to be the first survey of its kind to bring together so many separate highway authorities from all over England and parts of Scotland to carry out their surveys in a comparable format


The survey questionnaire is 12 pages long and covers all aspects of local highway and transport services (e.g. from the condition or roads and footways to Road Safety and Cycling). The questionnaire should be completed in around 15 minutes.
Residents that receive the questionnaire in the post may opt to complete the questionnaire online if they prefer.