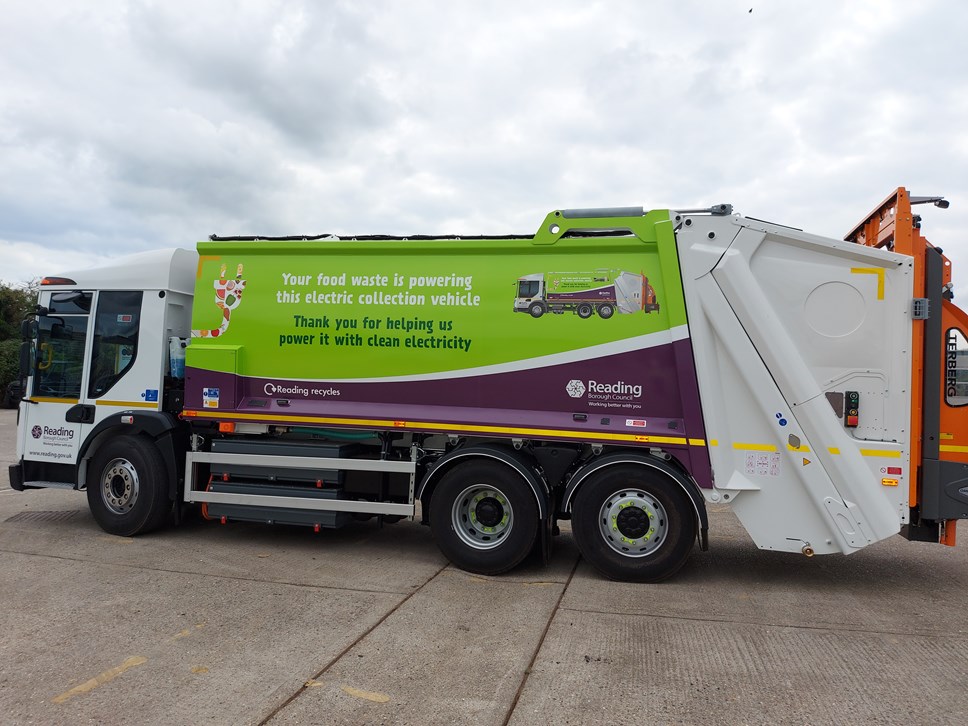 Reading makes good progress towards net zero – but much more to do
Reading Borough Council has now cut its own carbon footprint by 69.8% in just 12 years – up from 63.5% in 2019/20.
Reading's overall carbon footprint has been cut by 49% since 2005 - the 5th largest reduction of 379 UK local authority areas.
But the rate at which Reading cuts emissions will need to double for the town to achieve the ambitious goal of net zero by 2030.
Reading Borough Council made another significant cut in its carbon footprint last year, bringing the total reduction to an impressive 69.8% in just 12 years.
The 6.3% cut in 2020/21, builds on the significant progress made by the Council since 2008/9, though closures during the pandemic played a part in the steep reduction seen.
The Council's carbon footprint accounts for less than 1.5% of total emissions for the Borough however, emphasising the importance of residents, communities, businesses and organisations all having a huge role to play in helping Reading achieve its net zero target by 2030.
Latest figures show Reading is responding well with a 49% cut in the Borough's carbon emissions since 2005, placing it in 5th position out of all 379 local authority areas in the UK. But the rate at which the figure is falling will need to approximately double for Reading to achieve net zero by 2030.
Whilst positive, the figures are therefore no cause for complacency. Continued and sustained effort will be required to increase the rate of emissions reduction between now and 2030. This is a huge challenge which will require buy-in from every single business, organisation and individual in Reading.
The latest figures are outlined in the annual Greenhouse Gas Emissions Report for 2020/21 produced by the Council, and the first annual report on the Reading Climate Emergency Strategy 2020-25, produced by the Reading Climate Change Partnership. Both annual reports will be discussed at a meeting of the Council's Strategic Environment, Planning and Transport Committee on Tuesday November 16.
While the steep reduction in the Council's carbon emissions over the last year puts the Council ahead of the curve in terms of the organisational path to net zero by 2030, the Council also acknowledges that the temporary closure of leisure centres, libraries, offices and other buildings in response to the health pandemic was a significant factor. With buildings re-opening, it is possible that emissions will bounce back in 2021/22.
Key factors driving the reduction in the Council's carbon footprint in recent years include:
The Council is in the process of electrifying its vehicle fleet and in September took delivery of its first all-electric refuse collection vehicle, with a second tranche to be ordered later this year for arrival early in 2022. Under a new fleet replacement plan agreed by the Council in September, over 200 Council fleet vehicles will be replaced with EVs by 2028.
A programme of street lighting upgrades to LED technology started in 2016 and was completed in 2019/20 delivering significant reductions in electricity consumption.
2020/21 was the sixth full year of operation of the refurbished Civic Offices building, which is equipped to high energy efficiency standards and which hosts extensive solar PV roof arrays. The Council continues to dispose of older and less efficient buildings where it makes sense to concentrate activity in a more modern, greener Civic Centre, and is exploring the potential to replace gas boilers with heat pumps to make it greener still.
A major building retrofit of the Town Hall was completed in 2019/20 with further heating upgrades following on from energy efficiency works.
In 2019/20 six additional EV charging points were installed at the Bennet Road depot to be used by RBC fleet vehicles, and major EV charging infrastructure is now being planned at the depot, along with solar canopies, to help power the Council's growing fleet of EVs.
Heat pumps have been installed at Bennet Road to replace gas heating as part of a recent refurbishment programme.
Councillor Tony Page, Reading Borough Council's Lead Member for Strategic Environment, Planning and Transport said: "Our commitment to lead by example is once again reflected in these latest figures, with the Council's cut in carbon emissions now reaching almost 70% over 12 years. The temporary effects of the pandemic of course artificially suppressed emissions last year when buildings were closed, but that should not detract from the huge range of initiatives which have helped us make great strides."
"At the same time it is sobering to note that the Council is responsible for less than 1.5% of Reading's carbon footprint and that the rate at which the town is cutting emissions will need to double if we are all to achieve the ambitious net zero target we have set ourselves. There is little doubt we are headed in the right direction, but the question remains is it fast enough and is central Government investing enough into helping residents, businesses and organisations make the changes they need to?"
"There remains much to be done, both as a Council and as a town. On the Council's part we now need to lock in some of the savings made during the pandemic. By 2028 over 200 council vehicles with be all electric, and between now and 2025 we will be further investing in renewable energy projects and making improvements to the energy efficiency of our buildings. Beyond this, our introduction of doorstep food waste collections, widening our scope of cycling and walking facilities, and continuing to invest in public transport infrastructure will all contribute towards a further cut in Reading's carbon footprint."
Tracey Rawling Church and Professor Tim Dixon co-chairs of the Reading Climate Change Partnership said: "We are pleased to see that local actions are having an impact on emissions reductions, but we need to do much more if Reading is to achieve its net zero target by 2030."
"We are pleased to see that local actions are having an impact on emissions reductions, but we need to do much more if Reading is to achieve its net zero target by 2030."
"As COP26 has shown urgent action is needed, and it is imperative for everyone in Reading to work together to limit climate change and its impacts. This means not only acting locally right now but thinking globally about the impacts we all make."
"Through the individual and collective efforts of people living in Reading, and through our employers in our local area, we can still change the way we do things and reduce emissions in our homes, businesses, and in other sectors such as education, health and local government."
"It's so important to remember that no one is too small to make a difference as we redouble our efforts to reduce carbon emissions to net zero by 2030."