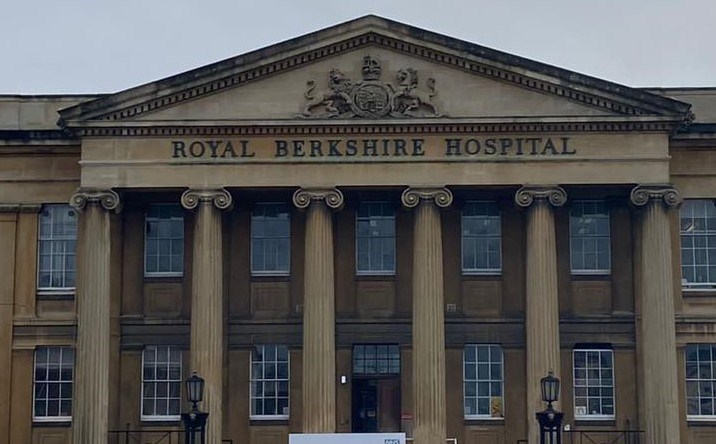 Reading Council Reiterates Concern on Possible Future Relocation of the Royal Berkshire Hospital
Council expresses concern over possible future relocation of Reading's RBH
RBC consultation response to Wokingham Local Plan says the most appropriate location for RBH is at the 'heart of the community' it serves
A lack of public transport links to a possible future new site in Wokingham cited as a major concern
Reading Borough Council has reiterated its concern over the possible future relocation of the Royal Berkshire Hospital (RBH), in particular around how accessible any proposed new hospital site would be for Reading residents needing treatment, visiting or working there.
The Council's clear stance is outlined in a consultation response to the latest stage of consultation for Wokingham Borough Council's Local Plan. Wokingham's Revised Growth Strategy (RGS) – updated following the removal of Grazeley Garden Town from its proposals – includes a major development of up to 4,500 homes​ at the Hall Farm/Loddon Valley site, alongside employment development near the Thames Valley Science Park. It additionally refers to the potential to accommodate a relocated Royal Berkshire Hospital at the site.
The Royal Berkshire NHS Foundation Trust is openly considering its options, which include possible relocation or refurbishment/redevelopment on its current site. Reading Council has responded to Wokingham's consultation by again making clear that it believes that the most appropriate location for the hospital is at the 'heart of the community' which it serves.
The issue of a possible relocation is indeed anticipated in Reading Borough Council's own Local Plan (Policy ER3) which states: "Any long-term proposal for moving the hospital to a new site in the Reading area would be supported where it would ensure that such a move would enhance its accessibility to residents of Reading and the rest of its catchment, would not lead to a reduction in standards of care, and where it would comply with other policies in the Plan."
Reading Council's key concern is around accessibility to the RBH for those who require it. This includes being highly accessible by all modes of transport. The Council's strong viewpoint is that a possible future relocation to the Hall Farm/Loddon Valley site currently does not provide anything near approaching the level of accessibility required, unless a dramatic improvement in public transport accessibility is provided at the outset. As a result of these concerns, Reading Borough Council makes clear it cannot currently support any proposed future relocation of the RBH to this site.
The proposed Hall Farm/Loddon Valley site sits between 4 and 7 kilometres from the centre of Reading, and is on the edge of the Reading urban area. Accessibility to central Reading and the rest of the urban area is currently extremely poor, with both the M4 motorway and River Loddon and its floodplain forming major barriers to movement. Any proposal for housing and employment development on the scale ​proposed in the RGS would need to provide a step change in transport accessibility, particularly for public transport. Reading Council's response states that further detail on transport is required before the Council could come to a view on whether the proposed development can be supported.
Tony Page, Reading Borough Council's Lead Councillor for Strategic Environment, Planning and Transport, said:
"Reading Borough Council is very clear that that the most appropriate location for RBH is at the 'heart of the community' which it serves, which is here in Reading.
"We understand that all organisations will routinely review their premises, but the focus has to be on the well-being of people who require care. The Hall Farm/Loddon Valley site simply does not currently have the public transport links available. While the final decision on relocation sits with the NHS Trust, and not Wokingham or Reading Councils, both have declared climate emergencies. To relocate the hospital to a site where the only current realistic travel option would be by car, would seem to be at odds with that commitment.
"Excluding the hospital site, the Council has at this time not been provided with the necessary evidence to demonstrate how a housing and employment development on this scale could be highly accessible by public transport, walking and cycling, including links into central Reading. We would want to see much more clearly developed transport proposals before we could determine whether or not we agree with any proposal in principal.
"We are of course grateful to Wokingham for the opportunity to feed into its Local Plan and will continue to work closely with them on a range of strategic planning matters, in acknowledgement that our close boundaries mean we are each materially affected by major planning decisions in the neighbouring borough."
The Council's response to Wokingham's Local Plan consultation can be found at https://democracy.reading.gov.uk/documents/s20957/Wokingham%20Local%20Plan%20Update%20Revised%20Growth%20Strategy.pdf