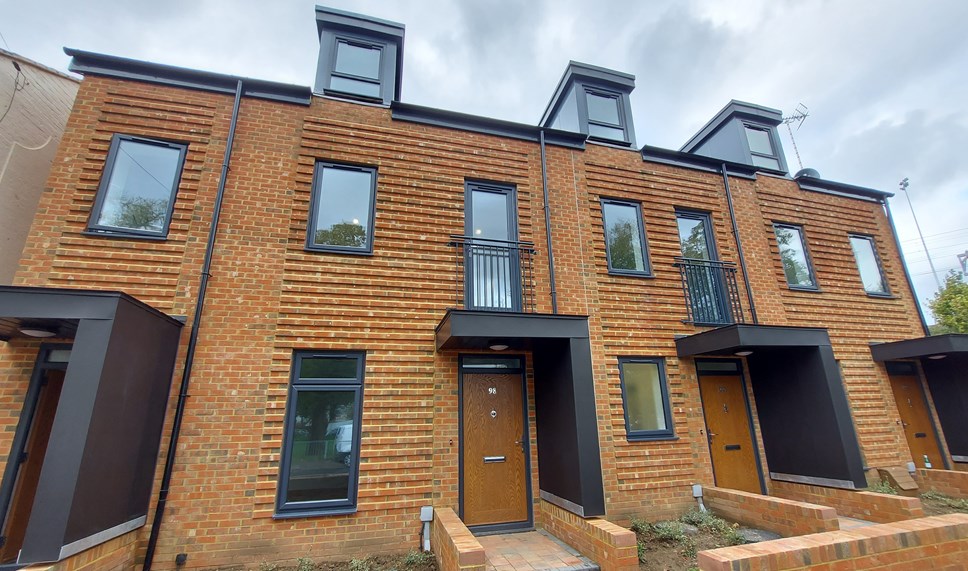 Reading Awarded £25,000 To Plan Regeneration Of Affordable Housing
Funding will be used to plan future development and regeneration of Reading's housing stock
Focus will be on sustainable, energy efficient enhancement and replacement of older homes in the borough
Funding will complement existing plans to build 300 new affordable homes in the next three years
READING Borough Council has been awarded £25,000 to help create a long-term housing regeneration plan that will set out the exciting opportunities to replace and upgrade its existing properties and estates.
Reading's award was announced amongst 30 successful projects, supporting 90 councils, that form the Local Government Association's Housing Advisers Programme 2021/22. The innovative scheme helps councils overcome housing challenges in their local areas, address the housing crisis and meet the housing needs of local communities by helping to fund independent expertise to shape plans.
The £25,000 grant will help secure expert advice to drive forward locally-led solutions to housing challenges and examine the additional opportunities for further homes as well as estate improvements and help ensure the most sustainable, energy efficient future development.
An ambitious strategy is already in place to deliver over 300 new homes in the borough during the next three years, including sheltered housing, homes for key workers and supported accommodation for those with mental health needs, as well as general housing to help reduce the Council's housing waiting list. This has been made possible thanks to the Council's innovative use of small pockets of disused land, alongside larger projects.
However, with all Council owned sites suitable for housing development already included in that programme, a further blueprint is required to enable the continuation of providing high quality affordable housing through enhancing and replacing older homes whilst making them more environmentally friendly and sustainable, meaning lower energy bills for Reading Borough Council tenants.
The Housing Advisers Programme, delivered by the LGA and funded by government, supports councils to improve performance and become more efficient and effective in delivering for their local residents and sharing good practice. Following the programme, knowledge and expertise learnt and developed will be shared with other councils and become part of the sector support programme.

Cllr Ellie Emberson, Reading's Lead Member for Housing, said:
"We are delighted to be recipients of funding through the Local Government Association's Housing Advisers Programme. Reading Borough Council already works creatively and diligently to provide the highest quality affordable homes for our residents, as demonstrated by our ambitious plans to build over 300 new homes in three years. This funding will make a real difference in enabling us to continue our ambitious plans, utilising independent expertise which, combined with our own innovation, will help to regenerate the existing housing stock in Reading".

The next affordable homes to be completed in Reading will be a brand new development approaching completion on Lyndhurst Street, with 18 families set to move in shortly.