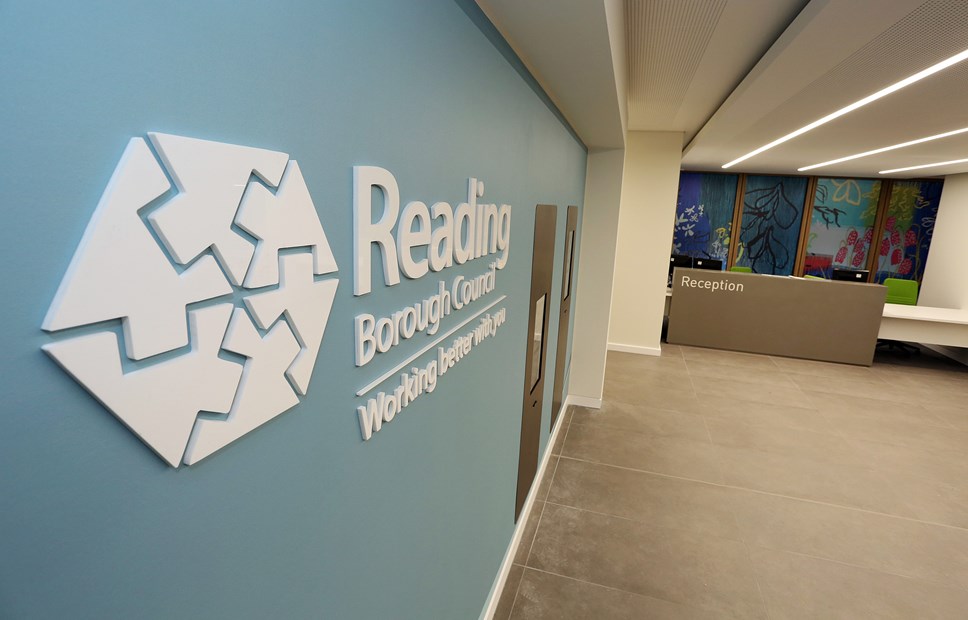 Plans for New Traveller Transit Site Will Enable More Rapid Police Action to Move on Illegal Incursions
Council moves to create a transit site for use by gypsies and travellers near Smallmead
Creation of a permanent site in the borough could enable police to move on illegal incursions more quickly
PLANS to reduce the impact of illegal encampments on local communities in Reading by building a dedicated transit caravan site in the borough for use by gypsies and travellers look set to be progressed to the planning application stage.
Reading Borough Council continues to deal with regular illegal encampments in the town at significant public expense, including costs for evictions, bailiffs and clean ups. Over the past 12 months, there has not been one day without an illegal encampment in Reading. Figures show there have been a total of 31 unauthorised encampments in Reading over the past 12 months, mostly on Council land. Enforcement and clean-up bills have cost the Council and the Reading council tax payer an estimated £400,000 over the past 5 financial years.
The impact on local communities is also significant where anti-social behaviour is associated with an illegal encampment.
Under the Criminal Justice and Public Order Act 1994, police have powers to seize the vehicles of those who have failed to comply with a direction to leave land, but only if a suitable pitch is available within a local authority area. Because there is currently no dedicated facility in Reading, the ability of Thames Valley Police to make full use of these powers is limited. The creation of a dedicated transit site could reverse that position if approved.
Following a review of possible transit sites in the borough, a detailed site appraisal found land at Smallmead the only possibly suitable site for a transit site in Reading. The appraisal indicates that the site can accommodate 7 pitches or up to 14 caravans and cars.
A detailed report to the Council's Policy Committee on Monday November 1 (https://democracy.reading.gov.uk/documents/s19765/GypsyTraveller-TransitSite.pdf) includes details of the site assessment carried out by Hampshire County Council, on behalf of Reading Borough Council. It includes possible obstacles relating to a successful planning application around the location of the Smallmead site, which both sits on a flood zone and is located on the edge of the Detailed Emergency Planning Zone for the Atomic Weapons Establishment (AWE) in Burghfield.
If Policy Committee agree to progress with a planning application for a transit site at Smallmead, the report outlines how the Council's planning applications committee will need to determine whether mitigation measures put in place are sufficient enough to approve the application.
Adele Barnett Ward, Lead Councillor for Neighbourhoods, said:
"The impact of illegal incursions in Reading is significant and has been over a number of years. That impact is financial, in terms of the cost of evicting and clearing up after encampments, but is also felt by communities themselves where anti-social behaviour is the result.
"Every single local Council is obliged under national planning policy to consider how gypsy and traveller accommodation needs can be met. The proposal of the site at Smallmead is the culmination of a number of assessments, over a number of years. Identifying a suitable option in a tight, urban area like Reading is of course no easy task, but the site at Smallmead is one identified as feasible, not least because it is located away from residential properties.
"As a Council, we are often asked why we cannot move illegal encampments on quickly. While we work closely with police colleagues, the reality is that the legal process takes time and is rarely in the Council's hands in terms of a timescale for a court hearing and eviction.
"Importantly, the availability of a dedicated transit site in the local authority area means police could potentially make full use of powers which require travellers to leave land quickly if there is a suitable pitch located elsewhere in Reading.
"We have known for a number of years there is an identified need for a transit site in Reading and while obstacles remain, I look forward to the site at Smallmead being progressed to the planning application stage."
Notes to editors
The Housing Act 2016 requires councils to periodically identify accommodation needs for those dwelling in caravans and houseboats. A Gypsy and Traveller, Travelling Showpeople and Houseboat Dweller Accommodation Assessment was carried out in 2017 to assess the needs for those living in caravans and houseboats. It identified needs of 10-17 permanent pitches and 10 transit pitches for Gypsies and Travellers up to 2036.
The Police have discretionary powers under sections 62 A-E of Criminal Justice and Public Order Act 1994 to direct both trespassers and travellers to leave land and remove any vehicle and property from the land where the senior police officer reasonably believes that two or more people are trespassing on land with the purpose of residing there, that the occupier has taken reasonable steps to ask them to leave and there is a suitable pitch available on a caravan site elsewhere in the local authority area.