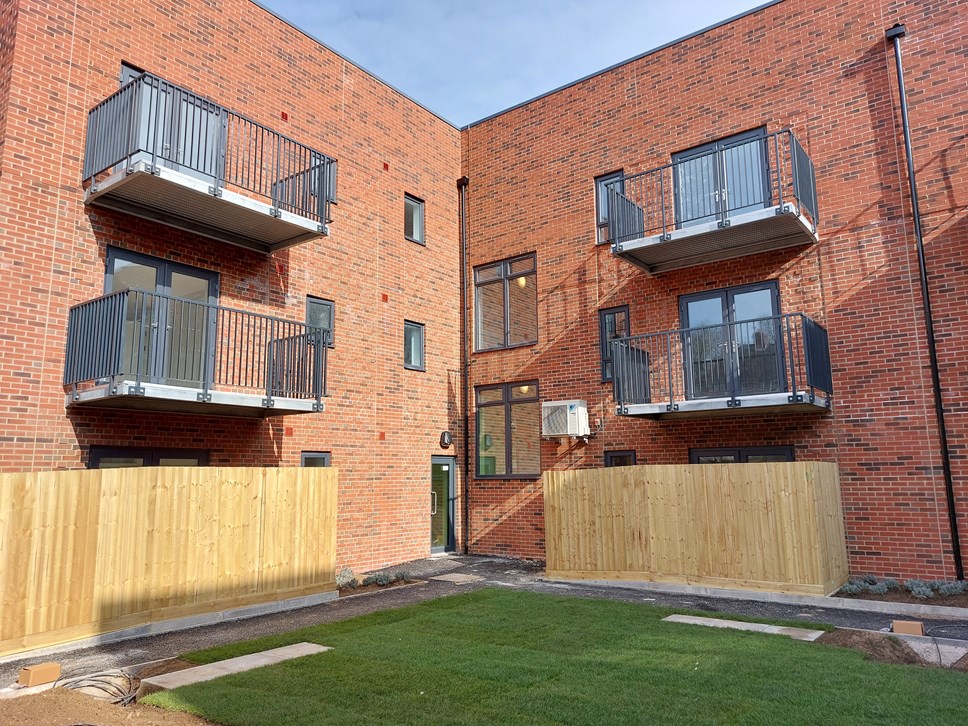 Plans For More Council Housing Set To Be Approved
Plans set to be approved to invest an additional £29.6m in council housing for the people of Reading
87 new homes set to be created will add to the 300 already being built by 2025
All council new builds are sustainable and deliver long-term energy savings to tenants
MORE desperately needed council housing for the people of Reading is set to be built as plans for 87 new homes are due to be approved tomorrow.
Proposals to invest an additional £29.6m to continue the delivery of Phase 4 of the Local Authority New Build and Acquisitions Programme will be discussed at the Council's Housing, Neighbourhoods and Leisure Committee on Wednesday evening.
The current shortlist for the new homes, which are subject to ongoing feasibility studies, include 38 homes on Amethyst Lane and 30 on Dwyer Road, along with a range of smaller sites in Reading where typically 1 to 3 homes would be built.
It follows the Council's strategy to make use of disused land and derelict areas within the borough where imaginative use of small pockets of land is helping provide homes for those on the housing waiting list.
The proposal will further strengthen the Council's commitment to giving residents greater access to new build council housing, demonstrated by an £80m commitment to provide over 300 such homes by 2025, with over 100 of these scheduled to see residents move in in 2023. This will help to reduce the waiting list and also provide accommodation for key workers and the flexibility for current tenants to move to bigger homes as their families grow.
All new homes being built by Reading Borough Council are responding to the town's climate emergency, being built to passivhaus principles to reduce carbon footprint. Triple glazing, air source heat pumps and solar panels are some of the techniques being used to be more sustainable, and just one of the reasons Reading Borough Council was crowned Homebuilder of the Year at the 2021 UK Housing Awards. Building energy efficient homes ensures that bills are kept as low as possible for the residents who live there.
Cllr Ellie Emberson, Lead Member for Housing, said:
"It is important that we continue to provide safe and sustainable homes for Reading's residents and families, and this proposal will help us continue to build the homes needed in Reading. I'm proud that we build our housing to Passivhaus principles which not only helps tackle the climate crisis, but also delivers long-term energy savings to our tenants. We want to establish Reading as a stimulating and rewarding place of choice to live, and this next phase of council housing is a key part of that".
The full report can be found here: READING BOROUGH COUNCIL