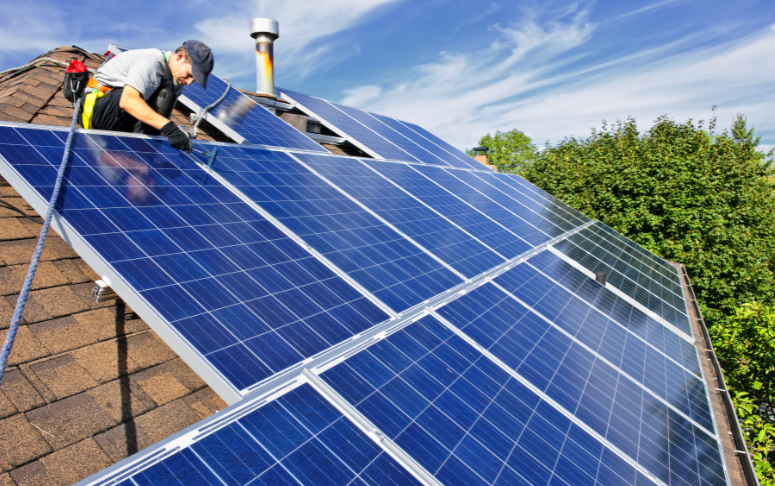 Over 200 Reading residents to save money through Council solar initiative
239 residents set to have solar panels installed in most cost effective way
Over 1,000 people expressed interest in the scheme
Offer gave residents chance to reduce their carbon emissions and save on energy bills
A TOTAL of 239 Reading households are set to benefit from cheaper electricity, having taken up an opportunity to have solar panels installed in the most cost-effective and hassle-free way possible.
In June residents were offered the chance, through the Solar Together initiative, to take advantage of competitive rates on solar panels and battery storage thanks to a group-buying scheme in operation across a number of Berkshire councils. Registration was free with no obligation to go ahead with an installation.
Over 1,000 Reading households initially registered to find out more about the scheme, which resonated with residents as it provides residents with the ability to reduce their carbon emissions, save on energy bills and increase their independence from the national grid.
The Solar Together group buying scheme, for which applications have now closed, is being run as a one-year trial in Reading, after which a period of evaluation of the scheme, including resident feedback, will be used to determine future plans.
Reading Borough Council has worked in partnership with Bracknell Forest, Wokingham Borough and West Berkshire Councils, along with independent experts iChoosr, on the scheme to help residents make an informed decision and access a competitive offer from a trusted, vetted provider to make the transition to clean energy.
Cllr Ellie Emberson, Lead Member for Housing, said:
"We are delighted with the response, which is beyond our initial expectations. With residents understandably worried about rising energy bills and wanting to do all they can to do their bit towards being carbon net zero, they have made an excellent choice that will benefit themselves and the town in general".