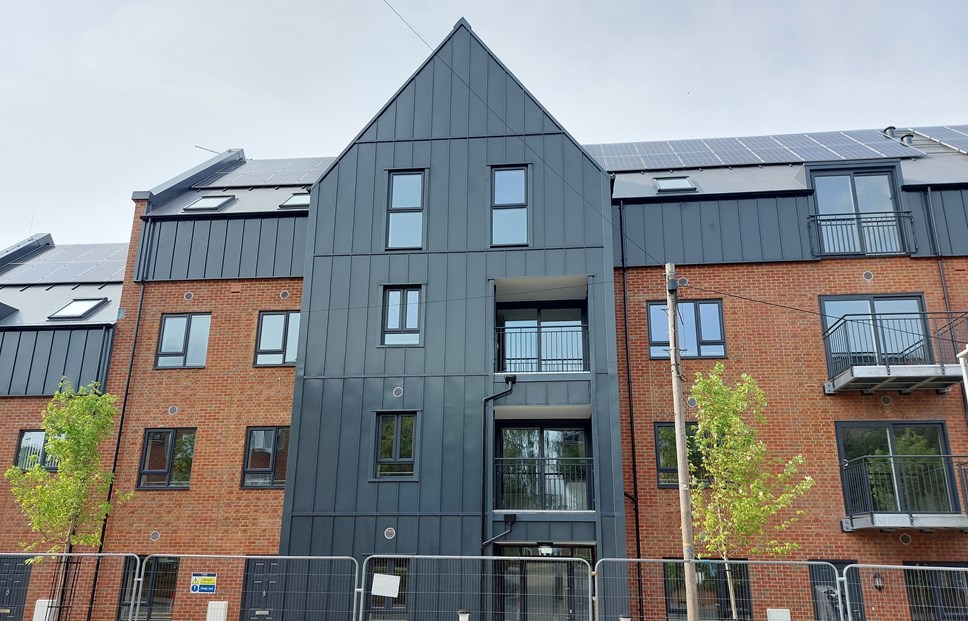 North Street Affordable Homes Development Set To Open
37 affordable Council homes are set to be officially opened tomorrow
The North Street development forms part of Council plans to build 400 new affordable homes
New homes have received positive feedback from tenants set to move in
ANOTHER new development of affordable homes for people on Reading's housing register is being officially opened by the Council this week.
On Thursday (July 6) Cllr Tony Page, the Mayor of Reading, will cut the ribbon on the new North Street development, made up of 36 one and two bed flats and one three bed flat, after handover from the developers Beard.
The development is just a short walk from the town centre and will give those who take a tenancy a valuable opportunity to live in affordable comfort within the town, with easy access to job opportunities, amenities and public transport.
The development forms part of the Council's investment of over £110m to provide 400 affordable new homes between 2021 and 2025. The strategy will not only reduce the waiting list but also provide flexibility for current tenants to move to bigger homes as their families grow.
Earlier this year the Council approved plans to create a further 62 new homes on the former Central Pool site in Battle Street, which will cater for those on the housing register as well as sheltered housing and homes for vulnerable adults, and the Arthur Hill Pool development set to be completed this summer will see key workers from Reading move in to 15 new flats on King's Road.
As with all of the Council's developments, responding to the climate emergency and helping residents to keep bills as manageable as possible are two key aims. With this in mind triple glazing, air source heat pumps and solar panels are all installed at North Street.
New tenant Oliver, set to move in shortly, said:
"I'm really impressed with the size of the rooms and the facilities – it has exceeded all of my expectations. I'm going to be moving in with my kids and they can't wait. They are going to love it – it's perfect".
You can watch Oliver's reaction to opening the door of his new flat for the first time here: https://youtu.be/qv6MA-wzP94
Reading resident Janna, who is currently sofa surfing, added:
"The flat is amazing. Being able to stay here and have my own space and be my own person will change everything for me and help my confidence. It's beautiful, I really like it."
Lead Councillor for Housing, Cllr Ellie Emberson, said:
"This is yet another really exciting new development for Reading. The feedback we've received from those viewing the properties has been heartening to hear. It shows that we've achieved our aim of providing tenants on our housing register high quality, affordable homes that they can build a life in.

"The North Street development is another example of the Council continuing to respond to the climate emergency and the cost of living crisis by helping our residents deal with energy costs. It is great to open this development and we aim to keep up the momentum by continuing to provide even more affordable homes for people in Reading".
Notes to editors
If you would like to attend the opening at 2pm on Thursday 6 July please email john.phillips@reading.gov.uk
The North Street housing development is situated on the corner of North Street and Weldale Street, by the Reading Ambulance Station (RG1 7DA)