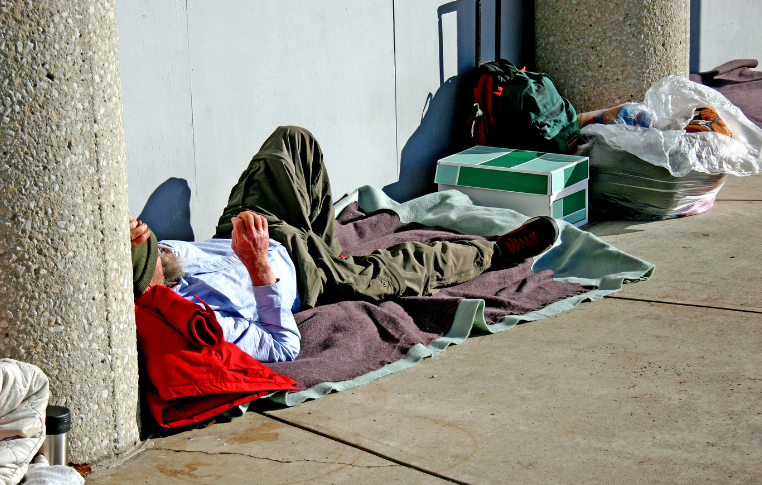 New Support Aims to Reconnect Those Sleeping Rough With Their Hometowns
Annual rough sleeping count figures released
25 of 36 had no connection to Reading - new support aims to reconnect them with hometowns
Increase in specialist staffing will help support the most vulnerable in society
ADDITIONAL resources will go towards helping those who sleep rough in Reading to reconnect to their hometown, where they can access the support they need.
The latest rough sleeping count for Reading - which this year took place on November 8, 2022 - showed 36 people rough sleeping on Reading streets. The figure is up from 22 the previous year.
Importantly 25 – or more than two in three of those who sleep rough - had no connection to Reading, or had no recourse to public funds
11 of those verified on the count night had a confirmed connection to the town via current or previous residence, family, or employment.
All 11 people were known to services and had been provided with support to move away from rough sleeping, either with an immediate accommodation offer, or as a priority for forthcoming temporary or supported accommodation bed spaces. Unfortunately, some of the 11 chose to continue bedding down on the streets, despite the Council's offer of accommodation, including some who had accepted an offer.
The number of women sleeping rough remains low, which the Council believes is attributable to the success of the Nova Project - a specialist women only supported accommodation support provision that the Council commissions its partner St Mungo's to provide.
In order to tackle the increasing number of people rough sleeping coming into Reading from other areas, the Council now intends to create new roles aimed at helping people reconnect with their hometown where they are eligible for support, or towards support for settled status
A new 'navigator' post has been created to work intensively with people who sleep rough who do not hold an immigration status and have limited access to public funds, directing them toward support available.
A cross-Berkshire strategic role has also been created to support with reconnecting rough sleepers in Reading across neighbouring local authority borders.
This increase in specialist staffing is possible thanks to a £2.8m allocation from the Department for Levelling Up, Housing & Communities (DLUHC), that Reading successfully bid for and was awarded last year through the national Rough Sleeping Initiative (RSI) 2022-25 to fund new and continued services and interventions for further two and a half years.
The funding will additionally pay for the strengthening of existing provision in Reading, which includes an expanded Housing First service to make at least 20 properties available for clients with multiple and complex needs.
Ellie Emberson, Lead Member for Housing at Reading Borough Council, said:
"As a Council and as a town, Reading offers significant support to people who sleep rough, and certainly more than many other local authority areas.

"It is important that as a Council we show compassion and extend the support already on offer, by reconnecting people with their hometown where they will be eligible for support.

"We know that homelessness and rough sleeping is a complex issue. The ongoing cost of living crisis combined with the rising number of people nationally with no recourse to public funds, sadly means that figure is on the up.

"The Council's direction will continue to aim for a sustained reduction in rough sleeping in Reading, not only through offers of immediate accommodation, but through a holistic approach, including one-to-one support in the hope of breaking the cycle of rough sleeping for those struggling.

"We offer 274 bed spaces of supported accommodation across our Homelessness Support Services, and continue to broaden our support offer including extra outreach staff on the streets, including at weekends".
Councillor Jason Brock, Council Leader, added:
"I'm pleased to see additional resources being put into place to help those who are sleeping rough in Reading but have no local connection to our town to reconnect with their local authority areas.

"There was a time in the recent past when we know that other local councils would direct people sleeping rough in their areas to go to Reading. While I am assured that is no longer the case, it is important that this reconnection work takes place so that people with no local connection can access the support they need in their hometowns. Reading Borough Council and our voluntary sector partners offer a comprehensive approach and wraparound support to those sleeping rough in our town, but our ability to continue to develop that offer is contingent on neighbouring authorities playing their part too."