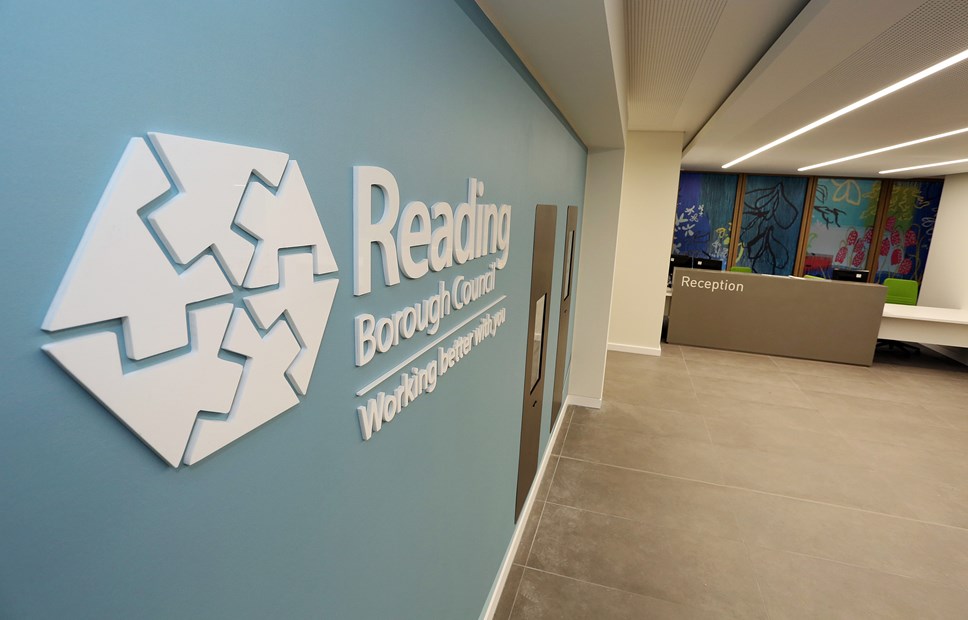 New Council Energy and Food Vouchers for Struggling Residents
New £1.13 million package of support for residents struggling with the soaring cost of energy and food bills announced
4,000 energy vouchers to be sent to eligible families in Reading and another 4,300 for eligible older residents
6,000 eligible families struggling to pay for food in school holidays will receive food vouchers for the May half-term
THE Council will once again be distributing vouchers to support families, individuals and older residents across Reading struggling with the increased cost of living in the weeks and months to come.
With soaring heating bills now biting and the prospect of more energy increases on the horizon next Autumn, as well as rises in the costs of feeding a young family, Reading Borough Council is announcing its latest package of support - totalling £1.13 million - for thousands of local residents in need of the most help.
In terms of support for residents for rising energy bills:
Energy vouchers worth £49 per family will be sent to around 4,000 families with school-age children eligible for Pupil Premium Free School Meals, vulnerable children up to nursery age and care leavers
Energy vouchers worth £98 per individual will be sent to around 4,300 older residents receiving state pension and who are also on the Council Tax Reduction Scheme or who are in receipt of pension credit
An additional 400 energy vouchers are expected to be distributed to residents who will become eligible for them during the funding period, which runs through to September
For families struggling to pay for food during school holidays, food vouchers will be sent to around 6,000 families with school age children eligible for Pupil Premium Free School Meals, vulnerable children up to nursery age and care leavers. One £15 voucher per child will be sent for the May half-term break.
During the 2022 summer holidays, families in Reading will be able to access food and activities provided by Brighter Futures for Children (BFfC), funded by the Holiday Activities Fund (HAF). More details can be found at https://brighterfuturesforchildren.org/for-parents-carers/schools/haf/
As previously, the Council is asking eligible residents not to contact the Council for vouchers. The Council already holds a list of families or individuals eligible for the energy and food voucher support schemes and will contact them directly.
Reading Borough Council is additionally providing extra grant support to local community organisations to support other vulnerable families/individuals with food as follows:
Readifood (£8,000)
Whitley Community Development Foundation (£8,000)
Weller (£8,000)
New Beginnings (£8,000)
Wycliffe (£8,000)
An additional £150,000 grant support will be handed to Citizens Advice Reading to support vulnerable individuals/families with energy vouchers and energy packs. £10,000 in funding has also been allocated to support residents struggling with housing arrears (Reading Council managed properties - Housing Revenue Account, Temporary accommodation, Homes for Reading, Rent Guarantee Scheme).
Funding is allocated to the Council by the Department for Work and Pensions as part of its Household Support Fund and totals £1,130,648. The funding period covered is April 1 to September 30 2022.
Jason Brock, Reading Borough Council Leader, said:
"The reality of soaring energy bills and the increased costs of everyday essentials like food is now biting for struggling residents – it is understandably the number one concern for people. The impact in Reading is laid bare by the fact we expect more than 400 additional eligible energy voucher recipients over the six month funding period, with even more price rises being predicted in the Autumn.
"The Council has designed a local scheme which gets support to those residents who need it the most and we hope the vouchers will provide some help, alongside the additional financial resource we're providing for local community organisations who continue to step up and provide invaluable support on the ground."
Liz Terry, Lead Councillor for Children's Services, said:
"The cost of heating homes, combined with the rising cost of food, is now creating real hardship for families in Reading. It is a sad reality that without these vouchers an increasing number of children would go hungry during the holidays when they are not in a school environment taking advantage of free school meals.
"Council vouchers will once more be distributed to around 6,000 families in Reading for the late May half-term break, just as they were at Christmas and Easter school holidays, which we hope will provide at least some temporary respite for struggling families."
Di Smith, Board Chair for Brighter Futures for Children, said:
"We are pleased to be delivering this much needed support to Reading families on behalf of Reading Borough Council. The food vouchers help many hard-pressed Reading families to keep their children fed during half-term. And our HAF scheme will continue to provide a wide variety of fun activities and healthy, nutritious lunches for children throughout the school holidays."
The Decision Book on the Household Support Fund scheme can be found at https://democracy.reading.gov.uk/ieDecisionDetails.aspx?ID=715