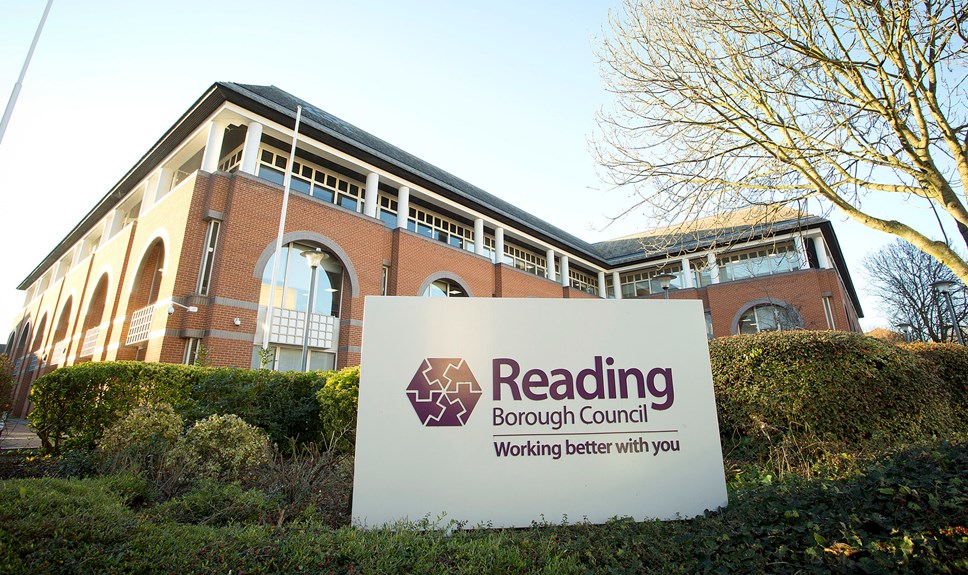 New Budget Includes Millions More on New Road Surfaces in Reading
New Council Budget Invests in Reading's future whilst helping residents with the rising cost of living
New budget includes £8 million more on new road surfaces, as well as protecting investments in new pools, new and refurbished stations, affordable housing and the climate emergency
HUNDREDS more roads in Reading are set to be resurfaced over the next three years with the Council proposing to extend the borough's biggest ever road repair programme.
A further £8m has been built into the Council's new three-year budget for new road surfaces across the town. More than 430 residential roads are already being resurfaced as part of the Council's previous £9 million investment, which is now into its third year.
The Council's new three-year budget – set to be agreed this month - also includes the introduction of a free new bulky waste doorstep collection service in Reading.
The Council is proposing a below-inflation 1.99% Council Tax increase and 1% Adult Social Care precept for next year (2022/23). As the largest number of homes in Reading fall into Band C, the Council's element of the increase amounts to 91p increase per week for these rate payers. That does not include both the fire and police precepts.
More than 63,000 properties in Reading are in bands A to D and will receive the £150 rebate on Council Tax announced by the Government yesterday. Reading Borough Council is also adjusting its own Council Tax support scheme in acknowledgement of the rising cost of living and to help those who will find it hardest to pay. From April, support from the Council increases up from the current 65% to between 70% and 75% for those residents who are eligible.
The Council's new budget is announced as its latest Residents' Survey shows that 66% of more than 1,000 people were satisfied with how the Council operates and that 54% believe that the Council provides good value for money. This is an increase from last year's survey of 44% and is above the national average for LGA councils. The full survey can be found at https://democracy.reading.gov.uk/documents/s21360/Appendices%201-12.pdf
It has been another challenging year for Council finances everywhere in the context of an ongoing Covid 19 pandemic which continues to have a major impact, with increases in service demands and costs – particularly in essential adult social care services - and significant reductions in income.
Reading Borough Council is nevertheless proposing to protect its flagship investments. As well as millions more planned to be spent on new road surfaces, pavements and bridges, other major investments include:
£40 million on new leisure facilities: Palmer Park's new six-lane community pool is due to open by the end of this year; Rivermead's new 25 metre, eight-lane competition pool, combined teaching and diving pool, and brand-new leisure facilities, are set to open in spring 2023.
In partnership, the Council is delivering the new £20 million Green Park Station, opening to the public later this year, and refurbishing Reading West Station, with construction of the new station building starting shortly.
£88 million to build more than 300 new affordable homes over the next four years, reducing the housing waiting list and providing affordable rent properties to local residents, including provision for adult social care, sheltered housing and Reading's essential key workers.
A further £34 million on low carbon measures up to 2030 to improve energy efficiency in Council homes.
Continuing with a £7m programme investment in low carbon energy measures over the next 3 years as Reading works towards its 2030 net-zero carbon target.
In recognition of the huge additional demands on adult social care services which have been exacerbated by the pandemic, an additional £5 million is being built into the adult social care budget in Reading next year.
The Council is also investing more into Reading's voluntary sector to help the Council reach some of the people in our communities who need the most support. The Council's commissioning budget for the voluntary and community sector totals £1.375m for each of the next three years, with a variety of additional bidding opportunities for groups. The small grants pot, which has been oversubscribed since its inception, doubles in size to £200,000 a year as the Council looks to support smaller-scale, grassroots organisations across Reading.
Total savings and increased income of £19.940m are built into the Council's Medium Terms Financial plan. This is in addition to £41.2 million in savings successfully delivered between 2017/18 and 2020/21.
The Council's overall General Fund capital investment proposals amount to £171m and will continue to be reviewed in the face of financial challenges facing all local authorities at this time and will only proceed when funding is confirmed.
The Council's budget report can be found at https://democracy.reading.gov.uk/ieListDocuments.aspx?CId=138&MId=4644
It will initially go to a meeting of the Council's Policy Committee on Monday February 14 before being debated in detail at a meeting of Full Council on Wednesday February 23.
Jason Brock, Reading Council Leader, said: "This is a budget which once again demonstrates our ambitions for Reading in the face of some of the biggest financial challenges local councils have ever faced.
"More than 430 residential roads will have been resurfaced when we complete Reading's largest ever road repair programme later this year and we are now going further with an additional £8 million investment, meaning hundreds more local roads will be resurfaced. In the next year or so, modern new swimming pools and leisure facilities will open to the public at both Palmer Park and the new Rivermead. The Council has built a brand-new train station for Reading at Green Park, which also opens this year, and is refurbishing an older one at Reading West.
"£88 million is being invested in desperately needed affordable Council homes – the largest council house building programme in a generation - as well as many millions more on low carbon measures across the Council and the town as we drive towards a 2030 net-zero target. And residents have told us that they want easier access to curbside bulky waste collections, so we're providing funding to make this service freely available to more residents.
"We are responding to the huge challenges of the pandemic by investing £5 million extra in caring for the adults most in need, investing over £1 million more money in children's services, and we are making more funding available for Reading's incredible voluntary sector who have the skills and experience to reach and support people in our communities – they've been a lifeline for many residents during the pandemic, and we want their good work to continue to flourish."
Referring to the proposed 1.99% Council Tax increase and 1% Adult Social Care precept, Cllr Brock said:
"The rise in the cost of living is greatly concerning, especially with the Government's National Insurance increase in April and soaring energy and food prices. Taken together, the proposed Council tax and the adult social care precept increase in Reading this year is the lowest for a number of years. The largest proportion of homes in Reading fall into Band C, which means a 91p a week increase for the Council's element, which does not include the police and fire authority share of Council Tax bills.
"The Government's own sums assumed council tax increases by local authorities, which, naturally, tells its own story. After 12 years of underfunding local councils, the Government's health and social care tax is frontloaded to benefit the NHS first. That is understandable, particularly at an extremely challenging time for NHS colleagues, but it leaves local councils to struggle on for some considerable time yet. Unlike health trusts, of course, local councils are obliged by law to set a balanced budget every single year.
"The Council is doing what it can to reduce the impact of rising prices on those people who are hardest hit by the steep rise in the cost of living. Residents eligible for Council Tax support will have more of their bill covered by the Council this year. We have supported thousands of eligible families in Reading with food vouchers during school holidays and helped thousands more with rising energy costs. But looking beyond the immediate challenges, we want all residents to share in Reading's economic success. As such, we're making financial provision for targeted work in those neighbourhoods with the lowest incomes and highest unemployment rates to help residents acquire the skills and access the opportunities they need to get ahead."