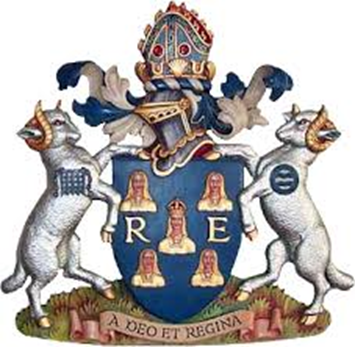 Leader Thanks Outgoing Mayor as New Mayor and Deputy to be Confirmed Next Week
Councillor Stevens 18 months as Mayor of Reading comes to an end next week
New Mayor and Deputy will be agreed at a Mayor Making Ceremony on Wednesday November 17
A NEW Mayor and Deputy Mayor of Reading will be confirmed next week at a Mayor Making Ceremony delayed this year as a result of the health pandemic.
The Council's annual Mayor Making usually takes place in late May but was postponed this year due to the unique circumstances. The Council chose to extend the Mayoralty of Councillor David Stevens until November as a result of the heavily disrupted Mayoral year in 2020-21.
Cllr Stevens Mayoralty will come to an end at the re-arranged Mayor Making Ceremony, which takes place on Wednesday November 17. https://democracy.reading.gov.uk/documents/g4725/Public%20reports%20pack%2017th-Nov-2021%2018.30%20Council.pdf?T=10
Councillor Jason Brock, Reading Borough Council Leader, said:
"On behalf of everyone in the town, our thanks go to Councillor Stevens for the tremendous job he has done as Mayor in what has been a uniquely difficult 18 months. Aside from the obvious challenges of the pandemic, David represented the town with great dignity in the days and weeks that followed the horrific events at Forbury Gardens in June last year, and I would like to place on record my own personal thanks for the support he gave me in the aftermath.
"The Mayor Making Ceremony next week will be unusual in that it takes place in November rather than May, but it was the correct decision to extend the Mayoral term by 6 months to provide some continuity of civic function through the disruption of the pandemic.
"As is the custom, the current Deputy Mayor, Cllr Rachel Eden, will now become our nominated candidate for the Mayoralty. The intention is that Cllr Eden will serve for the remainder of current municipal year and then for a full year from May 2022 to May 2023 – 18 months in total. I'd like to thank Rachel for her patience before taking the helm and I am absolutely certain that she will be an excellent champion for our town and a dedicated first citizen.
"I am also delighted to announce Councillor Ayo Sokale as our nomination for the Deputy Mayor post, which will run until May 2022. If agreed at the Mayor Making Ceremony, Ayo would become one of the youngest Deputy Mayors in the history of the borough, and certainly the youngest in recent years. We all look forward to Ayo also being a great ambassador for Reading and for young people in our town and I know she is looking forward to doing her part to support Rachel's Mayoralty."
Under the revised arrangements, a new Deputy Mayor will be elected in May 2022 for a full Municipal Year in 2022-23.