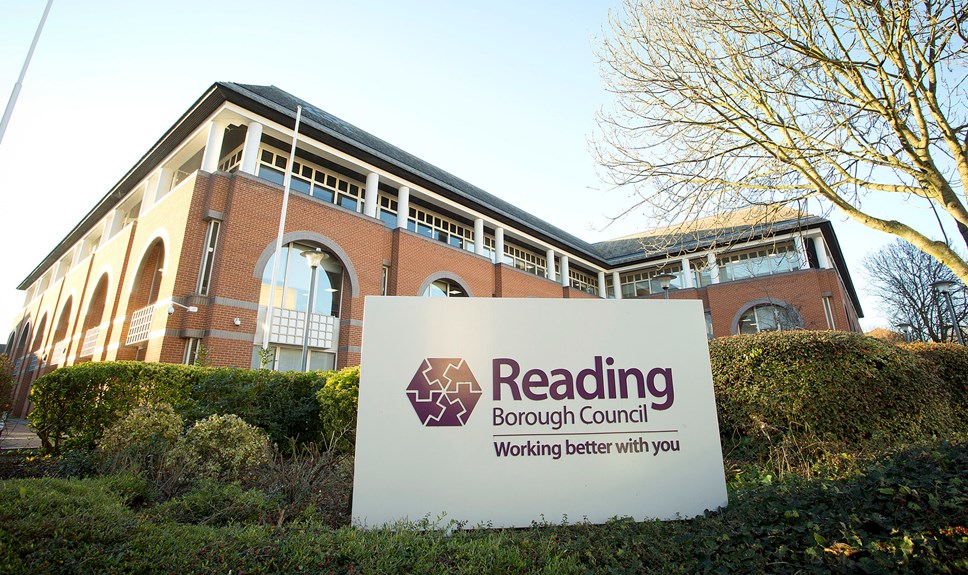 Latest Residents' Survey Shows Satisfaction Rates on the Rise for Council Services
80% of residents satisfied with their local area, latest Residents' Survey shows
Most respondents say road and pavement repairs remain their priority
Council is responding by proposing to invest another £8 million on top of what was already Reading's biggest ever road renewal programme
OVER 80 per cent of residents who took part in the Council's latest Residents' Survey were satisfied with their local area as a place to live and 76 per cent felt very or fairly strongly that they belong to their immediate neighbourhood.
The survey, which is carried out every year, looks at how residents feel about their community, the services the Council provides and how it interacts with residents. Over 1,000 responses were made in total.
Headline results show:
66% of respondents were satisfied with the way Reading Borough Council runs things overall.
62% felt Reading Borough Council acts on the concerns of local residents a great deal or a fair amount.
69% outlined Reading Borough Council keeps them very or fairly well informed about the services and benefits it provides.
Residents were also asked about the areas which needed most improvement. The top three - and how Reading Borough Council is responding to those concerns - are:
38% told the Council roads and pavement repairs were their priority: Over the past three years the Council has invested £9 million on Reading's largest ever repair programme which will see 436 residential roads and many more pavements resurfaced. The Council is proposing a further £8 million road repair investment over the next three years in its latest budget
26% said level of crime concerned them the most: The Council continues to work with Thames Valley Police colleagues carrying out a strategic assessment of crime issues in the borough and putting in place a new Community Safety Plan focused on reducing the level of serious crime
26% also said affordable decent housing needed the most improvement: The Council is investing £88 million to build more than 300 new affordable homes over the next four years, reducing the housing waiting list and providing affordable rent properties to local residents, including provision for adult social care, sheltered housing and Reading's essential key workers. A further £34 million is being spent on low carbon measures up to 2030 to improve energy efficiency in Council homes.
Councillor Jason Brock, Leader of the Council, said:
"I am delighted with these results, which reflect the major investments the Council continues to make to provide better facilities for residents. There will always be things we can enhance further, and issues we can do better on, and we are determined to continue to increase satisfaction levels year-on-year. That's why it is so important to pay particular attention to those areas and themes where residents think we can improve.
"The latest results show road and pavement repairs continue to be residents' priority for improvement, which is why we are proposing to invest a further £8 million on top of what was already Reading's biggest ever road repair programme. Affordable housing also scores highly, and the Council is also investing heavily in this area over the years to come with the biggest Council house building programme in a generation.
"The Council feels tremendous pride in the town and it is even more important that residents similarly feel pride in their local neighbourhoods. I entirely understand that fostering this sense of civic pride is a partnership endeavour."
The annual Residents' Survey provides insight to the Council to ensure that service improvement is carried out and that services are designed around feedback from residents.
People said most important in making a good place to live were: the level of crime (32%); public transport (29%); parks and open spaces (25%); job prospects (25%) and good schools (25%).
The Residents' Survey results also showed:
75% were satisfied with parks and green spaces.
73% were satisfied with the waste collection service
66% were satisfied with the street cleaning service
61% were satisfied with town centre cleanliness
55% were satisfied with schools
39% were satisfied with road maintenance
Satisfaction levels with road maintenance in the 2021 Residents' Survey were higher than those recorded in the 2020 survey and fairly consistent with those recorded in the national LGA survey in October 2021.
Notes to editors
Marketing Means carried out the survey on behalf of Reading Borough Council during August and September last year. A telephone survey of residents took place, as well as an in-street face-to-face survey. The telephone survey was conducted using a combination of random digit dial and mobile samples from a preferred supplier. Quotas were set with consideration for geographic (i.e. ward) and demographic factors to ensure as representative a sample as possible was achieved. The in-street face-to-face survey was conducted in locations around the authority area (as agreed with the Council) and was focussed towards 18-44yrs residents.
A total of 1,057 valid surveys were completed (657 telephone surveys and 400 in-street face-to-face surveys).
The final respondent profile was 'weighted' by age and gender in order to be reflective of Reading's population as a whole. All charts and data in this report are based on 'weighted' data.
The Residents' Survey was discussed at this week's Policy Committee meeting. The report can be found at Appendix 12 of the Budget Report https://democracy.reading.gov.uk/documents/s21360/Appendices%201-12.pdf