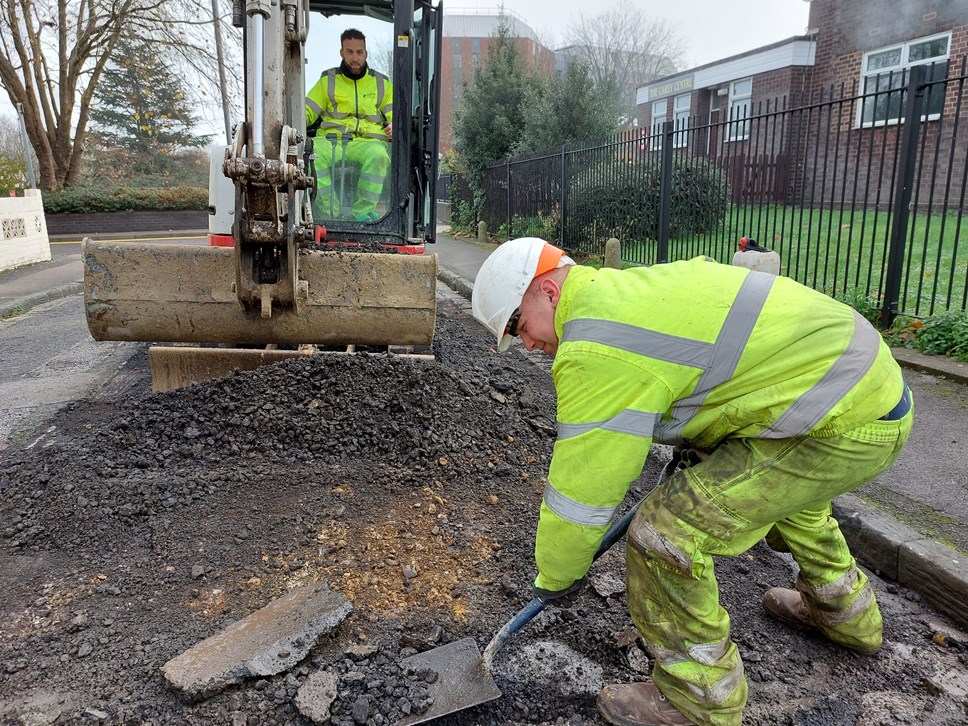 Latest Figures Show Impact of Record Council Investment in Roads
Report shows 80% of Reading's roads now in good condition after substantial £9m investment
Pothole reports down by 44% since the improvements
New £8m investment has started to continue enhancing roads for residents
READING's biggest ever road repair programme has resulted in 80% of Reading's residential roads being in good condition, up from 35% before work to resurface more than 500 roads took place.
A report to next week's Housing, Neighbourhoods and Leisure Committee also shows a significant reduction in the need for reactive repair of potholes in the last three years, as a direct result of the ambitious £9m improvement plan.
There has also been a 44% reduction in the number of pothole reports from the public – from 970 in 2019/20 down to 543 in 2022/23.
The Carriageway Annual Status and Options Report (ASOR) also shows there are now no residential roads in Reading classified as 'Poor'. The remaining 20% sit in the amber category where repairs remain desirable.
The Council's recent £9m, three-year programme additionally saw improvements made to Reading's pavements and footways, with the Council's in-house Highways and Drainage team ensuring that conditions are being enhanced for pedestrians as well.
Improvements across Reading's roads are set to continue. The Council has recently begun a further £8m investment in resurfacing to increase the number of roads in good condition.
Further good news for residents is that the Council has secured a £250,000 two-year National Highways Grant Funding Allocation to help maintain and upgrade highways assets on our roads that run between junction 11 and junction 12 of the M4. This will cover relevant sections of the A33, Rose Kiln Lane, Berkeley Avenue and the Bath Road.
The report to next Thursday's HNLC Committee can be found here on the Reading Borough Council website.
Cllr Karen Rowland, Lead Member for Environmental Services and Community Safety, said:
"We know from previous residents' surveys that the condition of Reading's roads has been the number one concern of residents, and I'm delighted that we've been able to respond to those concerns with a substantial investment and such an ambitious improvement scheme. Whilst the results are excellent, we're keen to push on from here and improve even more of Reading's roads, so the additional £8m investment will help us take the number of 'good' residential roads up beyond 80% and give the residents of Reading the high quality road network they deserve. It is important to us that we enable our infrastructure to continue to support our economy, and this plan along with the additional grant funding will deliver that".