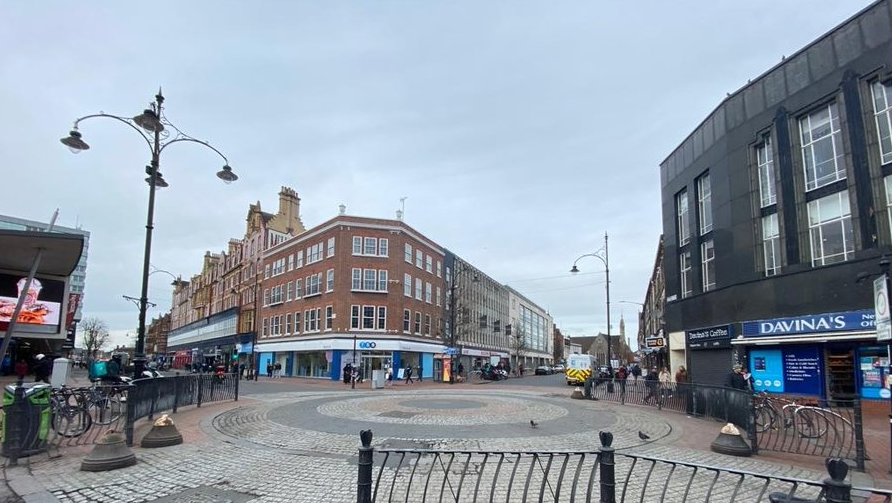 Key town centre junction to close for two weeks for essential repairs
Junction will be closed from Monday 24 July until Monday 7 August
Essential repairs will resolve current risks to all road users
Whilst roads are closed for this, the Council will also resurface part of St Mary's Butts and Oxford Road
A key town centre junction will close for two weeks from Monday (24 July) for essential repairs to be carried out.
The four-way junction at St Mary's Butts, Oxford Road, Broad Street and West Street will be closed from Monday 24 July to Monday 7 August to allow for repairs to the deteriorating northern side of the junction and replacement of the granite kerb around the whole junction.
The current condition has been presenting an increasing risk to all road users, particularly cyclists and motorcyclists, which is a priority to resolve.
The works have been timed to take place in the school holidays when traffic levels are lower. Signed diversions will be in place for buses and other traffic.
The Council will also take this opportunity to resurface a number of stretches of road around the junction. Two sections of St Mary's Butts and a section of Oxford Road will be resurfaced, bringing benefits to all road users.
Essential work was carried out in 2022 was on the southern half of the junction. The western and northern arms of the junction remained fully open to traffic during that work to minimise the disruption. Difficulties in sourcing materials at the time meant that it was always intended to temporarily close the junction again at a later date to fully complete the repair works.
Karen Rowland, Lead Councillor for Environmental Services and Community Safety, said:
"We recognise that repairs on the junction will cause disruption, but this is unavoidable as the section in question has become an increased risk for cyclists and motorbikes and needs to be repaired. We are however ensuring that we are maximising work in these closure times, using a joined up approach to additionally resurface parts of Oxford Road and St Mary's Butts in parallel".
Notes to editors
The closures from Monday 24 July for two weeks will cover the following sections:
Oxford Road (from West Street to Target Junction)
West Street
St Mary's Butts (from Hosier Street to Target Junction)