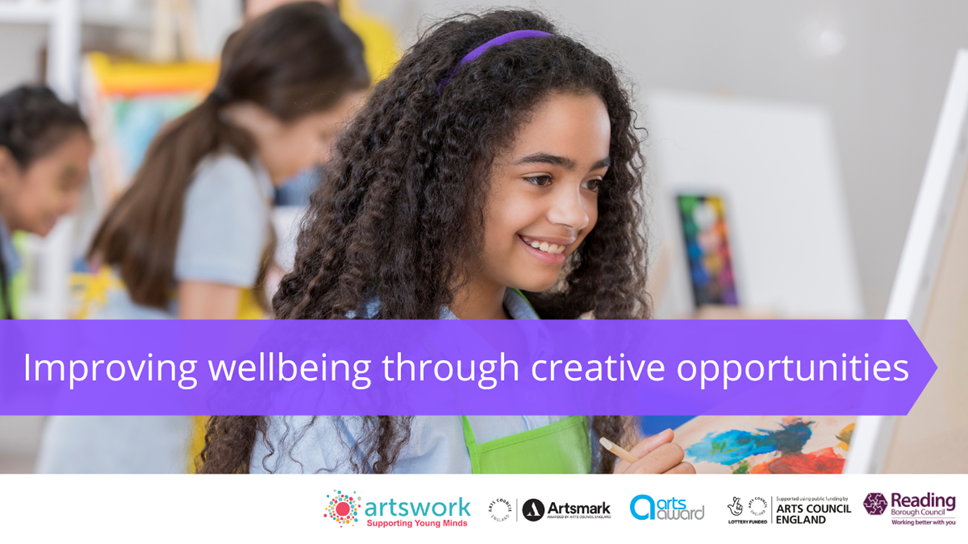 Have your say on arts and culture projects to help improve young people's mental wellbeing
Cultural projects planned to improve wellbeing for young people aged 0-25
Children of all ages and their families, teachers, and family workers encouraged to register their interest
AN EXCITING project is underway to provide cultural experiences to improve wellbeing of young people in Reading.
In partnership with youth organisation Artswork, Reading Borough Council is organising the 'Children and Young People Mental Wellbeing Project', running between July and December 2022. The scheme will commission local arts and cultural organisations to offer young people varied and personalised ways to improve their mental wellbeing, confidence, and connections.
Children of all ages and their families, teachers, family workers and more from across Reading are invited to register interest and complete a short survey at: www.reading.gov.uk/children-and-education/children-and-young-people-mental-wellbeing-project-2022/. Responses to the survey will inform the delivery of the wellbeing project, as well as allowing people to register their interest to be part of the selection panel evaluating proposals from arts organisations.
Cllr Graeme Hoskin, Lead Councillor for Children, said:
"I'm delighted to announce our partnership with Artswork to commission beneficial and diverse creative opportunities for our young people in Reading.

"The pandemic has been particularly tough on children and young people so it is shocking but no surprise that a 2021 national survey showed nearly 40% of 6 to 16-year-olds had experienced deterioration in mental health since 2017. Arts and cultural activities are well placed to offer varied and personalised ways for young people to develop skills, find confidence, create connections, and gain meaningful shared experiences.

"This looks like it's going to be a fantastic project and I'd encourage young people, their families and those who work with them to register interest and complete the short survey so we can best understand what your wellbeing needs are, and how we can provide the best programme possible."
Di Smith, Board Chair of Brighter Futures for Children, said:
"The increase in the number of children and young people reporting mental health issues is a real concern and something we have been very aware of and working to tackle in Reading.

"Taking part in music, drama and arts activities can be a great way of helping children and young people to express themselves and build their confidence. I would urge young people, parents and professionals to support this wonderful project by completing the survey and encourage schools to consider applying for a grant."
Professionals can contact project organisers through the webpage at: www.reading.gov.uk/children-and-education/children-and-young-people-mental-wellbeing-project-2022
ENDS