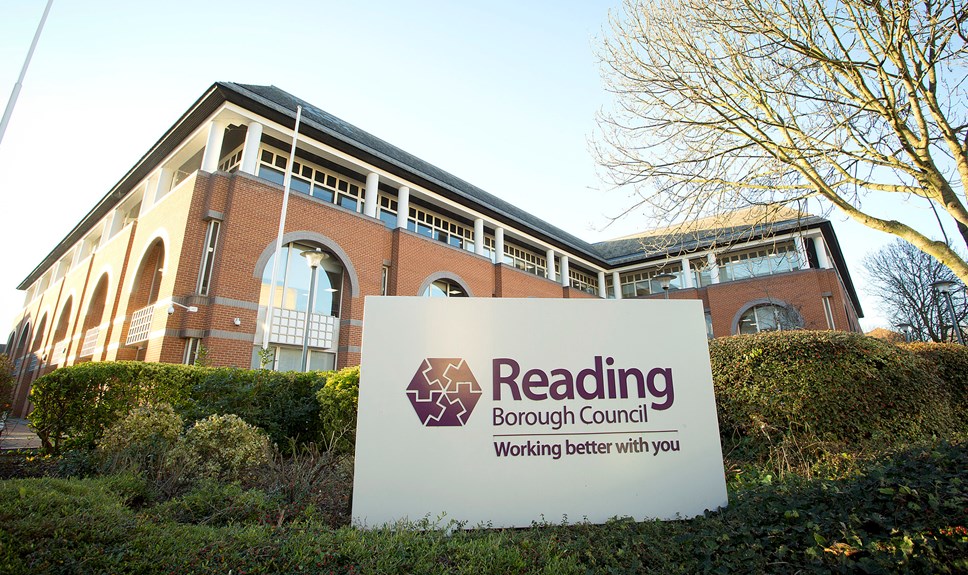 £100,000 Worth of Council Grants Awarded to Help Marginalised Residents
Council funds 25 organisations to the tune of £100,000 to help marginalised residents across Reading
Full list of projects below
TWENTY-FIVE organisations across Reading have been awarded Council grants totalling just under 100,000 to run activities which support inclusion and connectivity for some of Reading's most marginalised residents, including vulnerable adults and children.
A golden thread through Reading Borough Council's work is to do all it can to ensure every resident can share in the town's success, no matter what challenges they face or their background.
As part of this year's Small Grants Fund, the Council invited bids under the theme of community-led activities which help break down barriers of prejudice, discrimination, language or culture. Activities can help raise awareness, understanding and empathy among individuals and communities for example, or engender hope through friendship, new skills, physical and mental wellbeing. Groups were invited to bid for grants of £5,000 each or £10,000 for partnership bids.
Seventy applications were received in total and assessed against the set criteria, with 25 selected to receive the funding (see Notes to Editor for full list).
A second round of applications for the Small Grants Fund - again totalling £100,000 – will be opened to organisations in the autumn.
Reading Council Leader Jason Brock said:
"The range of groups and organisations across Reading which will benefit from this first phase of funding showcases Reading's unique blend of diverse and thriving communities which make it such an incredible place.
"That's something we are hugely proud of, but we also know diverse communities can have divergent challenges, which is why the Small Grants Fund is so important. The money will contribute towards breaking down the barriers which are sometimes evident in society."
Liz Terry, Reading's Lead Councillor for Corporate Services and Resources, said:
"The list of projects and the benefits the funding will bring to both individuals and these communities across Reading is truly heart-warming and I really look forward to hearing more about the difference they have made to people's lives over the months to come."
Last year's small grants fund was a tremendous success, with 22 organisations benefiting from Council grants to support activities to reduce the impact of poverty and encourage wellbeing in some of our more deprived communities. Activities included extra-curricular clubs, activities for disadvantaged and vulnerable children, social initiatives for Gurkha veterans and other older Nepalese community members, and volunteer befrienders to enable children with additional needs and disabilities participate in their choice of leisure activities. The Council will be showcasing some of those success stories in the coming weeks.
Notes To Editor
The successful bidders in the first round of the 2022 Small Grants Fund are outlined below and in this Decision Book:
Art Celebration: To extend the reach, programming, number of communities engaged and increase duration to two days of the annual Reading Mela that celebrates the music, art and culture of South Asia. To enhance the understanding between different communities of Reading.
ASPIRE2: To enable 225 disadvantaged children to go on trips to the outdoor education facility at Ufton Court during October half term, February half term and one week of the Easter holidays.
AutAngel CIC: To meet the costs of a weekly allotment group for 12 people with autism. Management, administration, gardening equipment such as tools and seeds and qualified horticultural therapist to lead gardening sessions for one year.
Bengali Cultural Society, Reading: To support the 10th Reading Autumn Festival (also known as Sharad Utsav or Durga Puja) to celebrate Indian culture and heritage. This is a Festival where all communities come together, take part in cultural and art related performances and activities, including workshops. BCS's ability to generate funds has been negatively affected by the Covid-19 pandemic in the last two years.
Berkshire Vision: To deliver 3 two-day Living Well With Sight Loss courses that support people who are newly diagnosed with sight loss and those close to them who want to be able to understand and support them such as close friends and family.
British Islamic Gardens: To provide a covered shelter, purchase specialised tools/ equipment and have a lockable secure environment for an Islamic Art Stone carving course, engaging a diversity of participants across nationalities, those learning English as a second language, living with disabilities and a diversity of age groups 20-72+
Centre Skills Sports CIC: To provide Friday evening football training sessions at the Ranikhet Academy School Astro turf sports pitch for children within the disadvantaged communities in the Central and West Reading communities, to provide meaningful out of schools activity that they might otherwise be unable to access.
Churchend Primary Academy: To provide extra-curricular clubs, resources and activities/events for children to enjoy experiences that reflect the diversity of the families at the Academy and the wider Tilehurst community. That increase their skills, appreciation and self-belief in raising awareness and celebrating different cultures, friendships and community groups. That help build relationships between children, develop social and emotional skills and support mental well-being. That encourage children's participation in and contribution to the local community and establish links for continuing opportunities in the future.
Friends of Redlands: To create a place of development (POD) for children with special educational needs, English as an additional language, and those who struggle with emotional regulation, based at Redlands Primary School to mitigate the impact the Covid-19 pandemic has had on children's ability to create basic friendships, to share, and to understand the principles about what forms a community.
Gabriels Wellbeing and Education CIC: To provide 68 free places for children with diagnoses of Autism, ADHD and sensory processing issues and children with high anxiety whose families are unable to pay. Covering Nature Preschool, Saturday Wellbeing morning, Wellbeing Days in school holidays, targeted coaching on strategies to help manage anxiety, anxiety-related conditions, and stress, and enjoy better sleep
Autism Berkshire: To run a series of six family activity sessions in 2022-23 for Reading families with autistic children, at Prospect Park Pavilion.
Make/Sense Theatre CIC: To fund the costs of two Creative Enablers to support on a brand new drama based day service for adults (18+) with autism and/or learning disabilities in Reading. Running from South St Arts Centre and culminating in a performance in their theatre. The project will create its own acting company of 15 adults who will work with one Associate Artist and two Creative Enablers in the Make/Sense Theatre team.
Me2 Club: To provide volunteer 'befrienders' for 22 marginalised young people, living in Reading, to enable them to connect with their local community. To address the challenges of isolation and exclusion of children and young people aged 5 to 19 years with wide ranging additional needs and disabilities, regardless of a formal diagnosis, by enabling them to experience, and benefit from, weekly mainstream leisure activities of their choosing. By working together children will be able to access the activities their peers take for granted including: uniform groups, sports clubs, drama groups and social activities.
Older People's Activities in Caversham (OPAC): To provide items for the benefit of those attending the over 60s Thursday Club for the year. The Club provides a) a hot nutritious meal b) refreshments, including fresh fruit c) seated exercise provided by Keep Berkshire Active d) quizzes and mind stimulating activities e) the celebration of important personal and national milestones and f) befriending and signposting to other support services.
Progress Theatre: To give access to the creative environment of theatre to up to 72 disadvantaged young people experiencing financial barriers, through free Taster sessions in each Youth Theatre Group, three annual full bursary places, and subsidised low charges for our workshops.
RABBLE Theatre CIO: Support to enable 5 adults and 5 young people who are restricted by finances and in Reading's areas of lowest cultural engagement, to engage with RABBLE's education activities for one year.
Rank & File Theatre (Lead Organisation) and Reading Refugee Support Group: To develop a theatre performance through a participant led programme of acting, playwriting, poetry, films and podcasts involving 20 participants who are refugees or sexual/domestic violence survivors. The performance will be filmed for national/international audiences, including documentary/podcasts.
Reading Association for the Blind: To fund the running of a monthly social club for 20 and 30 people living with the effects of sight loss. It is a great opportunity for those who struggle to build relationships or who are lonely due to their disability and helps improve their mental health/wellbeing, enabling them to build confidence and have better tools to live full and meaningful lives.
Reading Ex Gurkha British Association (REGBA): To fund learning resources for twice weekly volunteer led English courses that provide better understanding of the English language for group of vulnerable individuals and promote confidence and better integration into the community.
Remap Berkshire: To fund material costs and travelling expenses for the Remap volunteers service that engineers bespoke gadgets for disable people to facilitate difficult tasks in their everyday life.
Sport in Mind: To provide training opportunities for 45 more people aged 16+ to volunteer with Sport in Mind and gain new skills, whilst also improving mental and physical wellbeing. They will be provided with a mix of Mental Health First Aid training, Safeguarding training and sport/activity specific training/qualifications. This is aimed at age 16+ and is an opportunity to help a number of participants with mental health issues transition from their youth sessions into adult Sport in Mind sessions.
Thameside Primary School: To fund the development of a sensory play area as a play haven for their most complex SEN children. To promote improved behaviour, enjoyment and improved learning outcomes for the children.
The Jamaica Society and Friends (Reading): To meet the venue costs for monthly meetings. The Jamaica Society and Friends (Reading) provides for the specific needs of this community group. A high proportion of members are elderly and benefit from the support they receive, which is relevant to their cultural needs. Members and friends benefit from attending the monthly meetings and other events, which they find stimulating, participative which is good for their morale. After having to communicate by Zoom, with difficulty for some, they are relieved to meet with friends and acquaintances again. Due to Covid and the subsequent Lockdown they have been unable to fundraise.
The Rising Sun Arts Centre, Double Okay and IOTA events: To set up a new service for LGBTQIA+ people ages 14+ to engage in creative, arts-based activity sessions. These monthly sessions would be run and developed by Double Okay, a queer, trans and disabled Reading based artist collective, who would share their expertise with the group. The 12 sessions would support participants to learn new creative skills, focusing on different mediums and themes.
Weller Centre: A weekly youth club promoting physical activity, leadership, competition and teamwork among youth. This is an outlet for children in an area where 31% of children live in 'out of work' households (v. 19% across England) and 42% live in lone parent households (v. 27% across England).