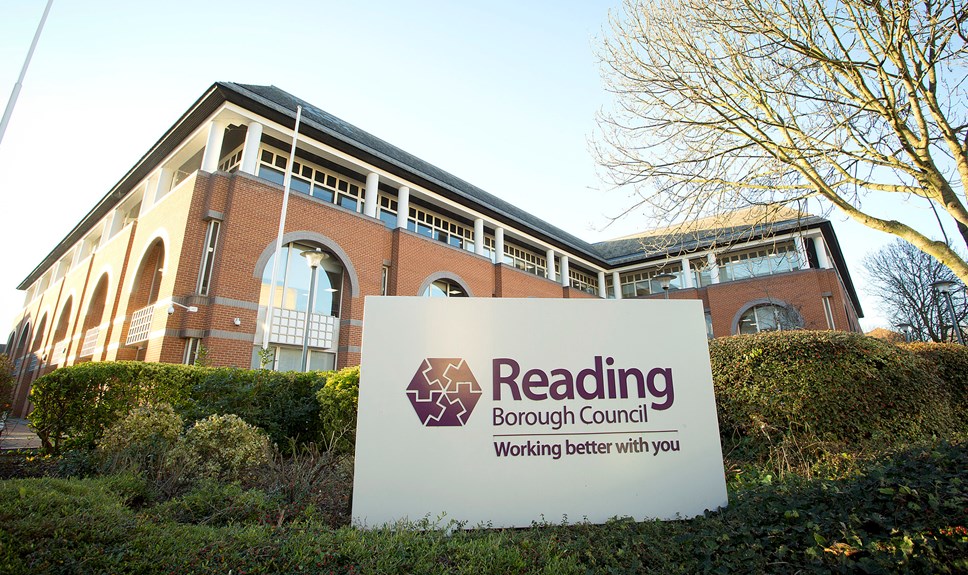 £1 Million in Council Funding to Voluntary Sector to Tackle Poverty and Inequality
Nearly £1 million in grants to be handed to voluntary organisations in Reading to help tackle inequality in the town
Work will target some of Reading's most deprived communities
Reading Borough Council is backing voluntary sector organisations across the town to the tune of nearly £1 million to continue its essential work to tackle inequalities across Reading's most disadvantaged communities.
Following consultation and direct feedback from Reading's voluntary sector, the Council changed its commissioning approach this year to allow local organisations to submit bids based on their skills and experience. The Council encouraged flexibility within the sector and the opportunity for organisations to team up with one another to create either partnership bids or individual bids, to create a more comprehensive offer which made the very best of the knowledge in the sector.
Bids received were of a high standard, including some from new partnerships working together to deliver against this new outcomes-based approach to commissioning services. The Council has now offered three-year contracts to a combination of organisations and partnerships across the town under its vital 'Closing the Gap' programme.
Organisations were asked to submit either individual or partnership bids against three criteria. The successful bidders were:
Supporting people to get out and stay out of poverty (£174,000):
The Communicare 'Tackling Poverty Partnership'
Building resilience, independence and well-being, connecting people to support and focusing on individual and community strengths (£517,416):
Reading Voluntary Action
Age UK Partnership
Berkshire Vision Partnership
Thames Valley Positive Support
Together for Mental Health
ACRE
Reading Refugee Support Partnership
Parents and Children's Trust
Investing in VCS infrastructure support: (£158,000):
Reading Voluntary Action – 'Community Action Partnership
The Council has now written to bidders and, following a 10-day standstill period, they will be offered three-year contracts to help the stability and certainty of funding for organisations. The Council will work in partnership with the winning bidders throughout the contract period, starting in November 2022, to achieve successful outcomes for communities across the town.
Council Leader Jason Brock said:
"Rising prices and high inflation – alongside stagnating wages which cannot keep up – mean the Council's Closing the Gap programme will become more important than ever over a period which will prove extremely difficult for many people across our town, especially in some of our town's communities where the impact is always felt the most. Working with our incredible voluntary sector in Reading, we aim to make a real difference to those who need our help the most."
Liz Terry, Reading's Lead Councillor for Corporate Services and Resources, said:
"While the Council's programme of support for the voluntary and community sector is well-established and generous in comparison to most local authorities, following direct feedback from the voluntary sector we designed a new commissioning process this year. This gave groups a platform to showcase their experience and expertise and the flexibility to tailor bids either as individual organisations or as partnerships, against a set criteria aimed at helping people in some of Reading's most disadvantaged communities.
"As always, they have risen to the challenge. The quality of the bids has been fantastic, showcasing lots of innovation, new partnerships, and new organisations submitting bids. There is clearly so much knowledge, experience and expertise among our voluntary organisations, and we would love to fund them all if that was possible.
"We thank every single organisation which took part in the bidding process and look forward to working with those who were successful, which ultimately means making a difference to people's lives in these challenging times."
Following the completion of the Closing the Gap commissioning process, there remains £205,584 of unallocated funding from the Council's overall funding envelope. This will be now used in a second phase of commissioning to enlist services which address areas of unmet need within the Closing the Gap portfolio. These are:
Additional capacity to provide more generalist debt, budgeting and money management advice
Specialist learning disability, autism and complex needs information and peer support service
Home from Hospital service. The service includes transport as well as an orientation advice and befriending
Peer support and advice for hearing impairment
Organisations which have already participated in the Closing the Gap commissioning process will be invited to bid, including both successful and unsuccessful organisations. This process will begin in August with decisions made in the autumn following a period of evaluation.