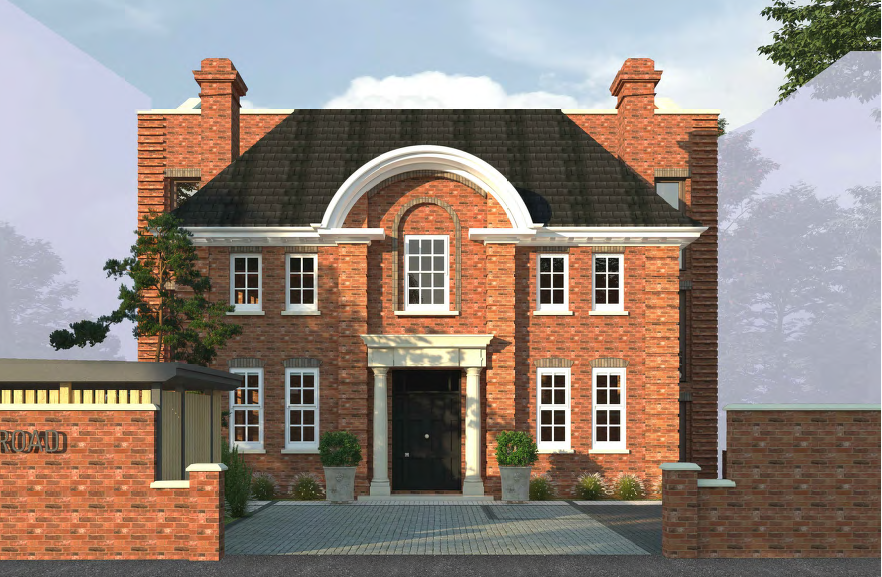 Exciting Arthur Hill Pool Transformation To Begin
15 homes to be created for key workers at lower than market rent
Environmentally-friendly, low energy buildings will help towards Reading's carbon-neutral goal
Character and heritage of former pool site safeguarded by retaining facade and front block
The exciting transformation of the former Arthur Hill swimming pool site into much needed housing for key workers begins today, with the demolition of some of the building which will allow the creation of 15 homes for those providing essential services within Reading.
Reading Borough Council is retaining the front façade of Arthur Hill pool along with the entire front block to retain the character and heritage of the building, which is 110 years old and locally listed.
Crucial environmental benefits are set to be provided by the Arthur Hill accommodation, which provides a blueprint for future housing builds in Reading by applying passivhaus principles to create environmentally-friendly and low-energy buildings. A fabric first approach will see triple glazing installed and the use of air source heat pumps to retain and reuse existing heat already generated within the buildings. This along with solar panels on the roofs will ensure that as well as striving for carbon-neutral homes, energy bills for the key worker tenants will be minimal and will provide them with further financial assistance along with rents at just 80% of market value.
The Arthur Hill Pool flats form just one part of a major programme of house building by Reading Borough Council, with significant investment set to deliver over 300 new homes over the next three years.
The transformation coincides with the creation of two brand new swimming pool facilities in Reading, at Palmer Park and Rivermead. Both have now received planning approval with the Council's £40m investment in modern new facilities, including construction of two 25 metre indoor pools, set to begin this summer.
Demolition work at the old Arthur Hill pool site, which should be completed next month, will allow building work to begin this summer, with the 15 one and two bedroom flats finished by the end of 2022.
Cllr Ellie Emberson, Reading Borough Council's Lead Member for Housing, said:
"I am delighted that this exciting project is getting underway. It is a great opportunity to provide much needed housing for key workers who contribute so much to the town, whilst also safeguarding the heritage of a site that has an important place in Reading's history. Building to passivhaus principles will also help us towards our goal of becoming a carbon neutral town by 2030 and provide an example of how future housing builds can be much more environmentally friendly and cheaper in terms of energy bills for residents."