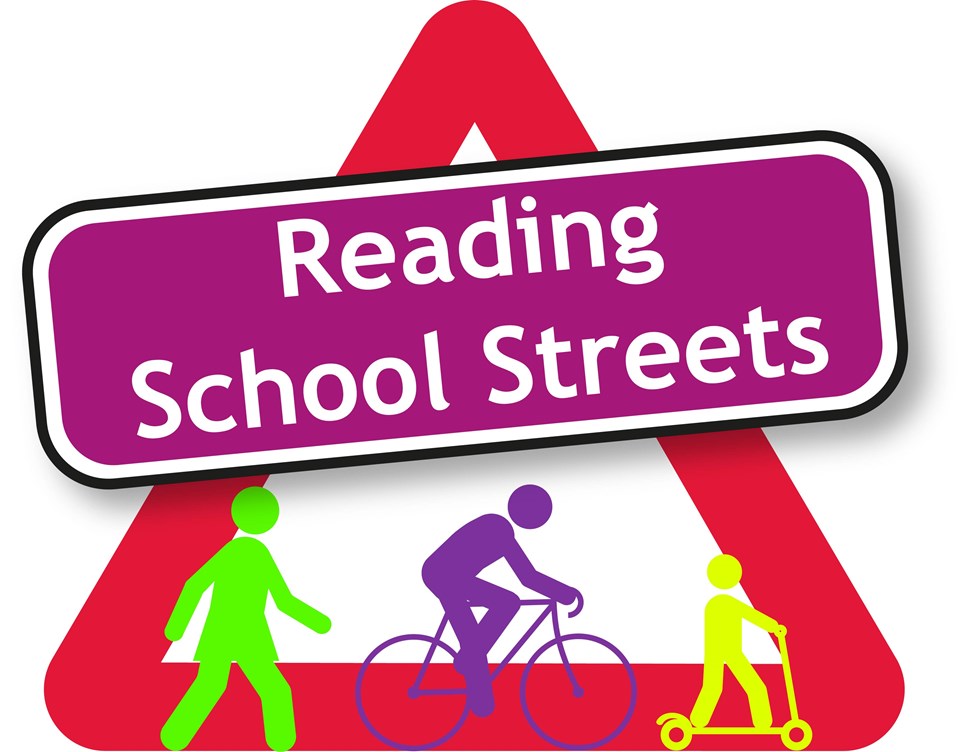 East Reading School Street Set for Approval
If approved, the Crescent Road School Street is likely to be operational in September 2021
The scheme will be considered at the Council's Strategic Environment, Planning and Transport Committee (SEPT) on 30 June
PUPILS, parents and staff at Maiden Erlegh School in Reading, UTC Reading and Alfred Sutton Primary School, alongside local residents living in the vicinity of Crescent Road, are set to benefit from the creation of Reading's fourth School Street.
School Streets create a safer and healthier environment for everyone, including local residents. School Streets also provide more space for parents, pupils and residents to adhere to social distancing measures during the ongoing Covid-19 pandemic.
The initiative is part of the Council's wider ambitions for encouraging more active travel, such as cycling and walking, and as a result support better physical and mental health, lower carbon generation and improved air quality.
Maiden Erlegh School in Reading, UTC and Alfred Sutton Primary School have developed a joint proposal for a School Street on Crescent Road, between Wokingham Road and Bulmershe Road.
A meeting of Reading Borough Council's Strategic Environment, Planning and Transport Committee (SEPT) on 30 June is set to consider plans to implement a trial School Street on Crescent Road. If agreed, this would be Reading's fourth School Street and is likely to be operational in September 2021, from 8.15am to 9am and in the afternoon from 2.45pm to 3.30pm, Monday-Friday during term time only.
Over 150 consultation responses were received by the schools from the local community. Of these responses, 54% supported the proposal, 24% said maybe and 23% opposed the proposal. As well as a full review of these responses, council officers have also carried out detailed traffic and parking surveys on the proposed street and neighbouring streets.
Should the School Street be approved, the impact on neighbouring roads will be monitored during the initial trial period in response to concerns raised by some residents through the consultation. After an initial 6-month period, the success of the scheme will be reviewed.
Tony Page, Reading Borough Council's Lead Councillor for Strategic Environment, Planning and Transport, said: "School Streets not only make travel to schools safer and allow for social distancing, but also create a healthier and more pleasant local environment for everyone living in the vicinity. Research published to coincide with Clean Air Day last week (June 17) shows that 27 per cent of UK schools – which equates to 7,852 nursery, primary, secondary and sixth form settings – are in high pollution areas.*
"It is, of course, essential that schools are initiating these proposals and, in so doing, bring the local community on board with any proposals for School Streets in their area. We have noted the concerns expressed during the consultation and, should the school street go ahead, we will monitor the trial period very closely.
"It is also important to say that once operational, the local community will have another 6-month window during which to comment before any decision is taken to make it permanent.
"If these proposals are agreed by Councillors on 30 June, east Reading's first School Street is likely to become operational from September 2021.
"I was delighted to see two more school streets become operational in Reading this month at Thameside and Wilson Primary Schools, following on from the initial success at Park Lane Primary.
"School Streets allow children and parents to walk, cycle or scoot into school safely, and create a healthier and more pleasant environment for everyone living in the vicinity. We know from the generally lower traffic levels in Reading school holidays what a difference this can make. I hope we can encourage even more schools across Reading to come forward with their own proposals."
Whilst the Council is in the early stages of assessing all the positive impacts of the School Streets initiative, evidence from elsewhere suggests that schemes promoting active travel in this way are sustainable, improve neighbourhoods and have wider health benefits for children, parents and those using the area.
Further applications are very welcome and information on Reading's School Streets can be found on the Council's dedicated School Streets webpage: www.reading.gov.uk/schoolstreets
Watch the Reading School Streets video here:
* https://www.sec-ed.co.uk/news/air-pollution-warning-almost-8-000-schools-in-high-pollution-locations-clean-air-day-climate-change-cars-traffic-pm2-5
Notes to editors
A School Street is a road outside a school with a temporary restriction on motorised traffic at busy school drop-off and pick-up times. The restriction applies to all school traffic and all through traffic, where a school is located on a through route.
The report going to SEPT on 30 June is available here https://democracy.reading.gov.uk/ieListDocuments.aspx?CId=139&MId=4574&Ver=4