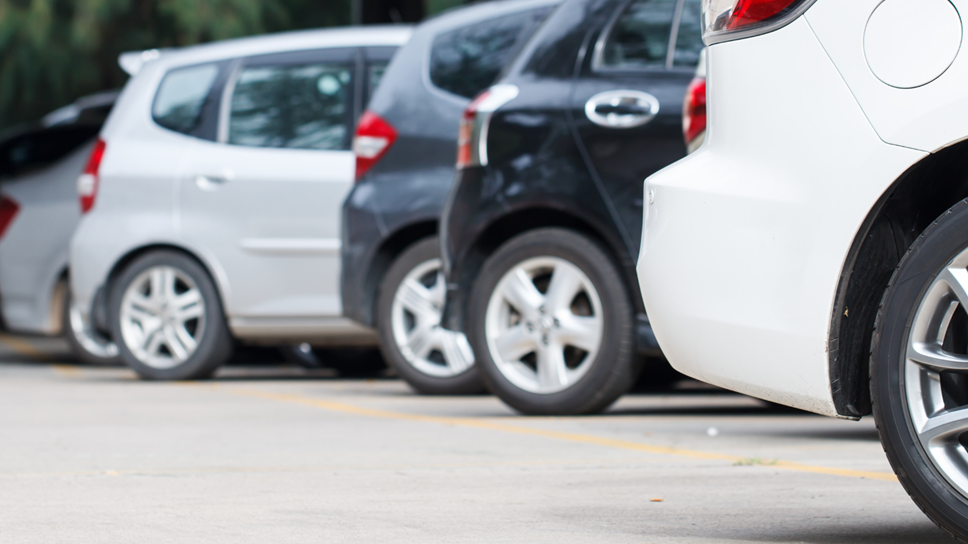 Digital parking permit pilot scheme gets the green light
New digital parking permit pilot will launch in Lower Caversham this autumn
Digital parking permits can be issued instantly
Visitor permits can be used by the hour, offering better value for money for residents
READING COUNCIL'S proposed trial of digital parking permit pilot in Lower Caversham has been given approval to start next month (October 2022).
The digital permit initiative aims to create a simpler, more flexible and more responsive service for local residents.
The Council ran a public consultation in August this year for residents to feedback on the proposal for digital parking permits. The majority of the responses received were in favour of the scheme.
During the trial, support will be provided to anyone who is struggling to apply online. Enforcement officers patrols will be maintained in the trial area to reassure local residents that digital passes are being regularly checked.
Further feedback will be gathered during the pilot phase, which will then be considered by the Council's Traffic Management Sub Committee in 2023, ahead of any decision to roll out the scheme borough-wide.
The Council will be writing to all residents in the Caversham pilot area (Zone 02) ahead of the start of the trial. The letter will include the date the trial starts, how to swap your visitor scratch cards for digital visitor permits, and how to give feedback throughout the trial.
Further information on the scheme is available at www.reading.gov.uk/digitalpermits
Tony Page, Reading Borough Council's Lead Councillor for Climate Strategy and Transport, said: "Digital permits are increasingly and successfully used in other parts of the country. The main advantages of digital permits are that they are instantly issued online, negating the delay and cost of physical permits being posted. The ability to use visitor permits by the hour should also prove popular, as it represents better value for money for local residents.
"Thank you to everyone who took part in our consultation in August and gave us valuable feedback on any concerns. Most people welcomed the benefits this digital scheme should offer.
"It will, of course, be a change for residents who are used to seeing physical permits in windscreens. It is important to remind residents that just because a physical permit is not showing, it doesn't mean a car does not have a permit. Our wardens will be patrolling the residents' zone as usual and checking every single vehicle for a valid permit. We recognise that regular enforcement checks are a fundamental part of delivering effective residents' parking schemes.
"I would stress to residents this will be a pilot, which means we welcome all feedback during the trial itself. There are currently 19 residents parking zones in Reading, made up of 16,000 households and 12,000 parking spaces. Any future decision to introduce such a scheme boroughwide would be a major one and would be given careful consideration following evaluation of the pilot."
Feedback from the consultation was considered in a report to the Council's Traffic Management Sub Committee on 14 September, where the pilot was approved. Committee will again consider feedback from local residents in the pilot area before Councillors consider whether it should be implemented boroughwide.
Ends
Notes to editors
Notes
Digital permits are registered on parking systems, which means wardens on patrol can instantly check on their handheld devices if a vehicle holds a valid permit or not. It means no physical permit needs to be displayed on the windscreen.
Paperless permits have been successfully used in London Boroughs and other towns and cities outside of London for a number of years now. They provide a more responsive service for local residents because they can be issued instantly and without delay or break in cover. Currently, people can wait up to 14 days for a physical permit to be posted.
Digital permits can reduce complaints to the parking enforcement team, as the scheme is not compromised by physical discs falling from windscreens, or visitor scratch cards being used incorrectly.
Importantly, digital permits also mean visitor permits can be used by the hour, instead of by the half day as is currently the case. This offers residents more flexibility and, as a result, better value for money.
Where is the proposed pilot taking place?
The Council is proposing piloting the scheme in Zone 02R in Lower Caversham, covering the following streets: Ardler Road, Brackstone Close, Briant's Avenue, Champion Road, Coldicutt Street, George Street, Gosbrook Road, Heron Island, King's Road, Marsack Street, Mill Green, Mill Road, Montague Street, Nelson Road, Piggott's Road, Queen's Road, Send Road, Southview Avenue, St John's Road and Washington Road.
The zone was selected because it is well defined and reasonably sized, with 584 current resident permit holders, and will offer the Council valuable feedback from residents living in the trial area. Residents in the zone would continue to apply for their permits online under the pilot, just as they do now. If an address is not already in the resident scheme now then this does not apply.