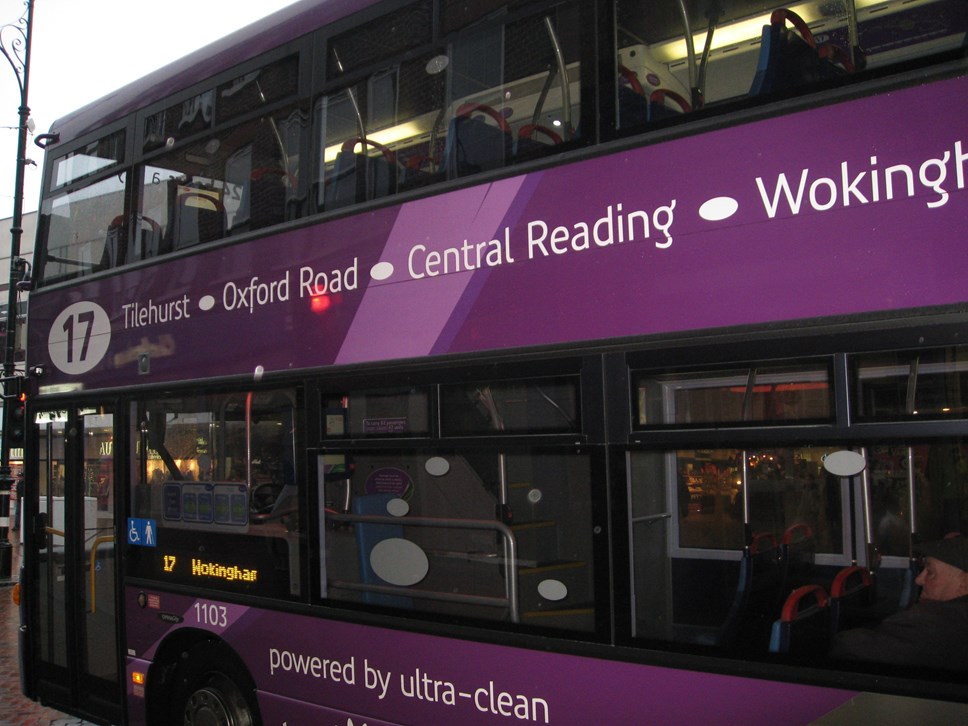 Days out for only £2 single on the buses
Reading part of national initiative announced by the Department for Transport
Tickets will be available on the Reading Buses app or from the driver on any bus
PASSENGERS in Reading are now able to enjoy day trips to a variety of locations right across the region for just £2 for a single fare.
While many bus journeys within the borough boundary already provide good value around or under the £2 mark for a single fare, Reading has now also been included in a national initiative announced by the Department for Transport early in the New Year.
The £2 single fare will be in place until March 31 2023 and will be valid on all single journeys across the Reading Buses, Thames Valley Buses, Green Line 702/703, Newbury & District, Arriva, Oxford Bus Company and Thames Travel networks. The exceptions are football buses, buses allocated for school travel and long-distance coach travel such as the RailAir services to Heathrow or National Express coach services. The ticket will be available on the Reading Buses app or from the driver on any bus and is the same price by cash and on the app.
It means Reading residents can get from Reading to Newbury, Bracknell, Wokingham, Oxford or even London for just £2 single, or £4 each way when also buying a single for the return trip.
Examples of the savings on offer include:
More information is available at https://www.reading-buses.co.uk/ps2-maximum-single-fare
Tony Page, Reading Borough Council's Lead Councillor for Climate Strategy and Transport, said: "I would encourage bus passengers, and particularly not so regular travellers, to take a look at the significant savings available and consider new and extra journeys by bus.
"Regular passengers who travel around Reading and within the borough boundary, already benefit from single fares around the £2 mark which provide great value. However, this latest scheme means there are significant savings to be found if you need to consider trips further afield and want to leave the car at home.
"The initiative sits alongside the Council's own successful Bus Service Improvement Plan, for which the Council was indicatively awarded £26 million to invest into bus services in Reading. This will include its own longer term fare initiative to benefit Reading residents beyond the end of March. More details on that will be widely publicised in the not too distant future."
Robert Williams, Chief Executive Officer, Reading Buses, said: "We are delighted to be able to bring this scheme to our network, complementing the great value fares we already have in place. It is a real opportunity for those who perhaps would not have previously considered the bus to give it a try.
"The £2 fare will be available to purchase in advance on our app, or directly from the driver. In certain circumstances during this promotion it may be that two single tickets provide better value than a return ticket, but depending on travel plans period tickets may still be the best choice."
Ends