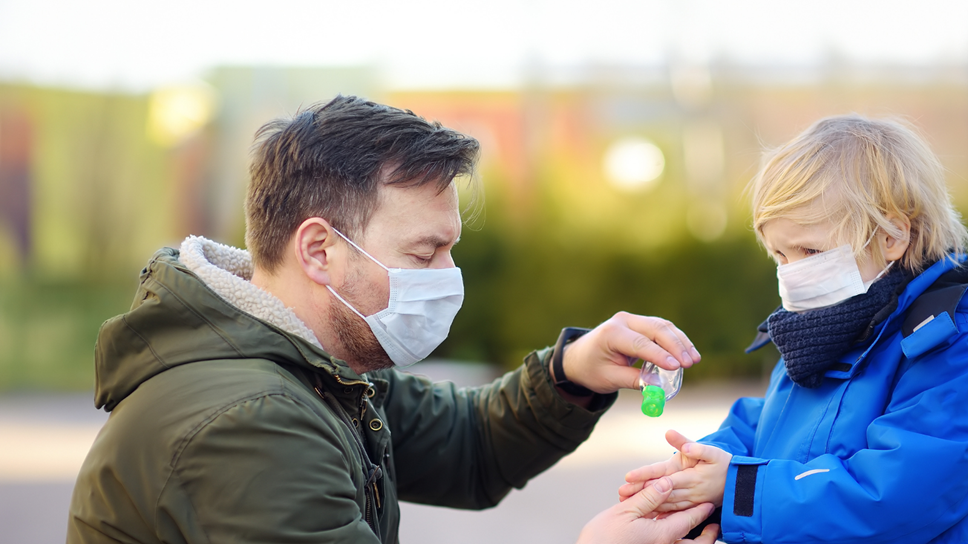 Reading Council urges residents to enjoy playgrounds safely
READING Council is urging families across Reading to keep coronavirus safety is at the forefront of their visits to local playgrounds, in the wake on the ongoing increase in the virus locally.
Playgrounds across Reading remain open at present, as per national guidance. The Council is keen to ensure children and families can continue to benefit from playground facilities during the lockdown. However, this needs to be balanced against the risks and requires everyone to take responsibility for using playgrounds in as safe a manner as possible.

When using playgrounds, people are strongly encouraged to closely follow coronavirus safety advice, to help avoid the spread of the virus. Anyone who should be isolating, or displaying Covid-19 symptoms (cough, high temperature or loss of smell or taste), must stay at home and not visit a play area. Other advice includes:
take hand sanitiser, and wash your hands before and after use as soon as you can
try to maintain a 2m distance from others at all times
if the playground is busy, please consider coming back when it is quieter
try to wipe down surfaces before and after use to minimise the spread of the virus on surfaces
put your rubbish in litter bins or take your litter home
There is also a reminder that the Council's outdoor facilities such as outdoor gyms, tennis and sports courts are currently closed to prevent the spread of the virus, following lockdown restrictions. People are urged to refrain from using these facilities.
Cllr Karen Rowland, Reading's Lead Member for Culture, Heritage and Recreation, said: "I'm delighted that we can still currently allow families to enjoy our marvellous playground facilities across the borough. We know being outdoors is good for mental and physical health, and with all the current restrictions in place, kids and parents really benefit from outdoor spaces where they can get some energy out. However, in the light of the rapidly rising virus numbers and the new fast-spreading variant, we all still need to be responsible. We need to follow the safety rules – or we will be forced to consider possibly closing some or all of the sites in the borough. Protecting residents from the spread of the virus will always remain our number one priority. So we need you to play your part.
"Outdoor facilities, such as outdoor gyms and tennis courts are closed because of government guidance. Regardless of individual opinion which may run to the contrary about their closure, this is the current law, and that guidance is grounded in minimising risk at these sites which carry a higher risk of transmission. I must ask everyone to respect this closure and refrain from using the closed facilities.
"Please absolutely stay away from playground facilities if you or a member of your household is isolating, has Covid symptoms or has tested positive. Also remember you can pass on the virus even without symptoms so everyone should act if is they might have it and keep others safe.
"I encourage you to ensure you take hand sanitiser with you and that you and your family wash your hands thoroughly before and after use of the sites. Common sense needs to be utilised and where you are able, consider wiping down the facilities before and after use. I know it can be difficult in playgrounds, with children running around, but please do try to keep a 2m distance from others at all times and seriously consider coming back another time if the play area is very busy. It just isn't worth the risk – enjoy the playground but don't bring Covid home with you!"
Ends