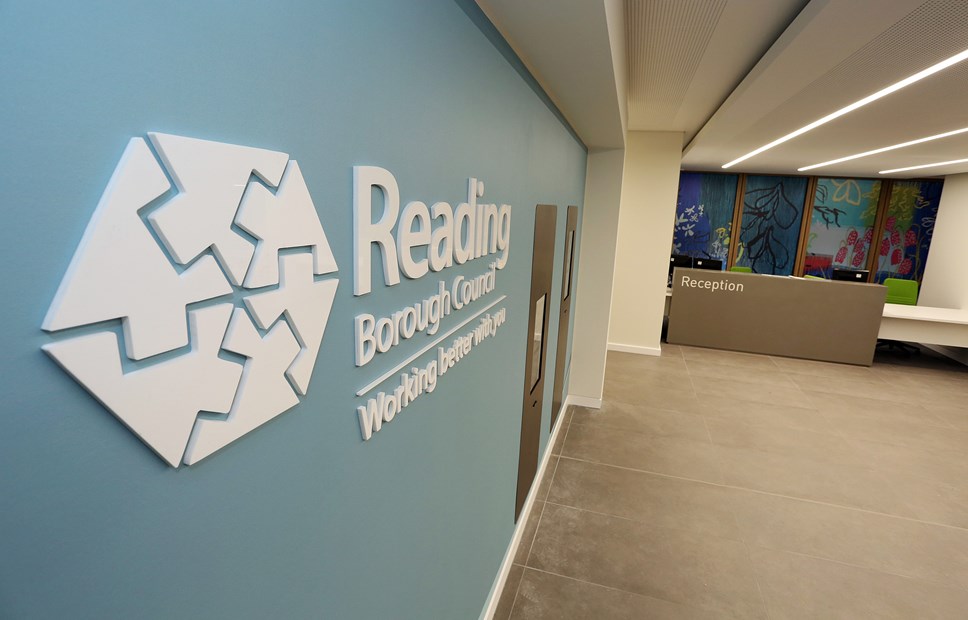 Council Scheme to Help Struggling Families and Individuals with Eating and Heating Costs This Winter
Council scheme will help feed children and warm homes during the winter months for eligible households
Up to 5,200 children in Reading who need help accessing regular meals eligible
Thousands more to be offered help with heating costs if they qualify for the council tax reduction scheme
THOUSANDS of struggling children, families and individuals across Reading will receive support for heating and eating costs this autumn and winter.
Up to 5,200 children in Reading who need help accessing regular meals will be eligible for support during the up and coming half term October break, with food vouchers worth £20 per week being provided to families with school age children eligible for Pupil Premium Free School Meals, vulnerable 2 year olds and care leavers. The food voucher scheme is being administered by Brighter Futures for Children.
The Council will extend the same voucher scheme through the two-week Christmas holidays, where the same group of children will receive two £20 vouchers, as well as during the February half term break next year.
Reading Borough Council already holds a list of residents eligible for the support and will contact those people directly. Every effort will also made to promote the scheme via schools through Brighter Futures for Children and Reading's Voluntary and Community Sector networks, to ensure that families benefit from the Council's voucher scheme.
At the same time, Reading Borough Council is also providing support with heating through the cold winter months with an energy voucher scheme due to be launched in late November or early December.
Vouchers to the value of £49 will be passed to all individuals that are part of the council tax reduction scheme, with approximately 5,975 people in Reading eligible. Families with children that are part of the council tax reduction scheme will receive two energy vouchers to the value of £49 per voucher. Approximately 1,965 families with children will be eligible.
All those eligible will be written to directly with details of how to claim their voucher. The voucher scheme is targeted at users with prepayment energy metres. Where an individual or family qualifies for the scheme but does not have a prepayment meter, they will need to contact the council following receipt of their letter to make a claim.
Funding for the scheme is through the new Household Support Funding scheme, previously known as the Covid Local Support Grant and the Covid Winter Grant Scheme. The funding amount allocated to the Council by the Department for Work and Pensions is £ £1,130,648.94. The fund must be spent between 6th October and 31st March 2021. The Council is also in the process of deciding how the remaining funding will be allocated. The scheme chosen will depend on key priorities and more detail will be made available when this process is complete.
Reading Borough Council Leader, Councillor Jason Brock, said:
"The removal of the £20 uplift in Universal credit at a time of significant increases in living costs and energy costs and an increase in National Insurance contributions, mean families will struggle more than ever to afford the basics, like eating and heating costs, which is of course particularly alarming where young children are involved.
"The Council has designed a local scheme which makes the best use of the funding provided to support the thousands of children who may struggle to access regular meals during the autumn and winter school holiday periods, and vouchers to help with the spiralling cost of heating for people eligible for the Council Tax support scheme."
Liz Terry, Lead Councillor for Children's Services, said:
"The families eligible for this support were those who were already struggling before everyday living costs began to spiral. For many of us that means less disposable income, but for people living in poverty it can mean children going hungry when they outside of the school environment. We hope for those families the voucher schemes will make a difference over the difficult months ahead."
Di Smith, Board Chair at Brighter Futures for Children, said:
"We are delighted to be helping the Council administer the food voucher scheme once again. These vouchers mean struggling families in Reading will not only have the certainty of support to feed their children during October half-term but also through the Christmas holidays and February half-term.
"I would like to thank Reading schools for their help in ensuring food vouchers get to the families who need them most."
A Decision Book on the food and energy voucher schemes can be found at https://democracy.reading.gov.uk/documents/s19754/Household%20Support%20Fund.pdf