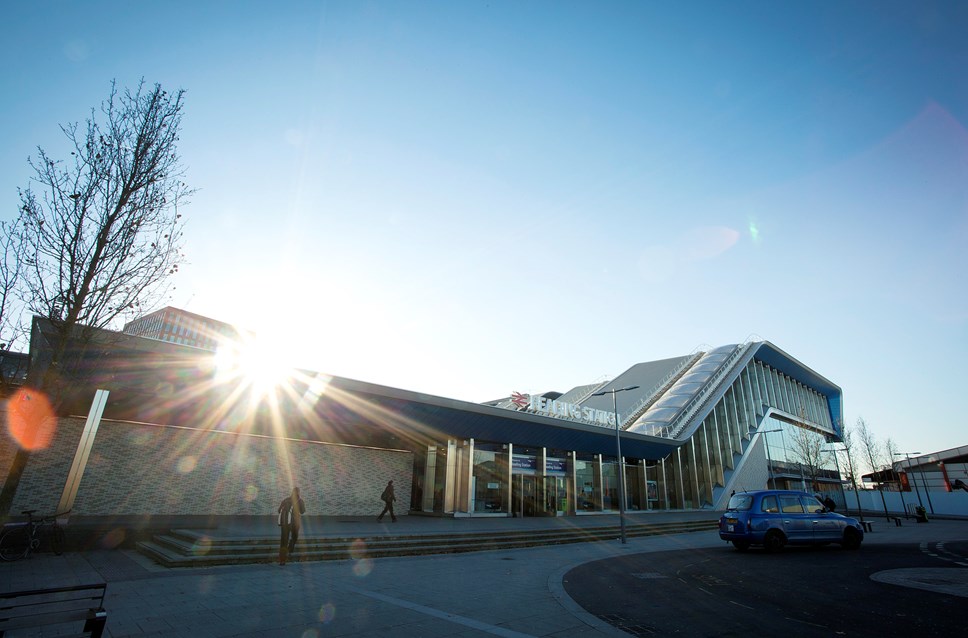 Council Objects to Proposed Removal of One Day Travelcard to London
Council has objected to TfL proposals to withdraw the current one-day travelcard for Reading residents travelling into London
Withdrawal of the ticket would result in a 31% increase for an off-peak return from Reading to Paddington with zones 1-6 Tube travel
THE Council has lodged its official objection with Sadiq Khan, the Mayor of London and Chair of Transport for London (TfL), to proposals to withdraw the one-day travelcard for rail passengers travelling in and out of London from Reading.
TfL is currently consulting on proposals which, if agreed, would see the cost of an off-peak adult return to Paddington including zones 1-6 Tube travel rise from £29.60 to £38.90.
In response to TfL's consultation, Tony Page, Reading's Lead Councillor for Climate Strategy and Transport, sets out four categories of objection on behalf of the Council and Reading residents, not least the 31% increase for Reading passengers during a cost-of-living crisis, who already pay high train fares for travel into and around the capital.
The Council's four areas of objection outlined in Cllr Page's letter are:
Cost: The biggest impact will be on off-peak travel. The current cost of a one-day travelcard from Reading to London is £29.60, compared to an off-peak return to Paddington of £24.00. The future cost of an off-peak return plus a zone 1, 2 cap using a contactless bank card will be £24.00 + £8.10 = £32.10 - a 8.5% increase. That price rises to £38.90 to include zones 1-6 Tube travel (£24.00 + £14.90) – a 31% increase. There are additional increases for peak time travel, as well as for friends or families who can currently make use of the group one-day travelcard option, which would also be withdrawn by TfL under these proposals.
Inconvenience of separate tickets: The current one-day travelcard is a rare example in the UK of a true multi-modal ticket with the main-line train, London tubes and buses all available on the one ticket. Replacing this inclusive arrangement with the need for a separate (or several separate) ticket arrangements is counter-productive to people choosing to use public transport to access London.
Undermining sustainable travel alternatives: Reading Council has committed to doing everything it can to reach net-zero carbon by 2030 in response to the climate emergency. The town has cut its carbon footprint by 55% since 2005 – the 4th largest cut of all 374 local authority areas in the UK. The Council's own carbon footprint has been reduced by 71.3% in 13 years. A significant part of Reading's success to date is in part attributable to developing realistic and cheap alternatives to the private car, through investment in the Council-owned bus company, building more priority routes for buses and delivering new and improved cycle and pedestrian infrastructure. A rise in rail fares of this magnitude will deter people from using the train at a time when it should be encouraged and is counterproductive to the progress made by TfL and the Mayor of London in recent years in delivering a range of sustainable travel options.
Impact on London economy: Off-peak travel demand has recovered better than peak travel following the pandemic. The trend to spreading demand should be encouraged, but TfL's proposed change effectively penalises optional off-peak travel more than peak travel. London's economy is more reliant on leisure spend due to a lower number of regular commuters following the pandemic. An increase in fares of this kind will deter Reading residents from travelling to London and contributing to the economy through additional spend on meals, shopping and leisure activities.
Councillor Page, Lead Councillor for Climate Strategy and Transport at Reading Council, said:
"Whether on the basis of cost, the inconvenience of having to buy separate tickets, or the impact on both the environment and on London's economy, the proposal to withdraw its day travelcard is completely at odds with the established direction of travel for TfL, and indeed local authorities. That is particularly the case during a cost-of-living crisis which shows no sign of abating, and a climate emergency where we should be actively encouraging cheap and realistic alternatives to the private car, rather than making them less attractive.
"I think everybody understands that TfL services have been badly hit by the impact of the pandemic, and indeed there is some sympathy in that the conditions of Government funding settlements mean options for savings need to be explored, but this cannot be the right option in the current climate.
"Reading residents who regularly travel into London for work or for pleasure, as individuals or as a group, and particularly those who travel off-peak, will be badly hit if the day travelcard is withdrawn. I would encourage as many residents as possible to respond to TfL's consultation and make their views known before the 23rd May deadline. They can do that at https://haveyoursay.tfl.gov.uk/travelcards."
Notes to editors
A copy of Reading Council's consultation response to TfL is available on request