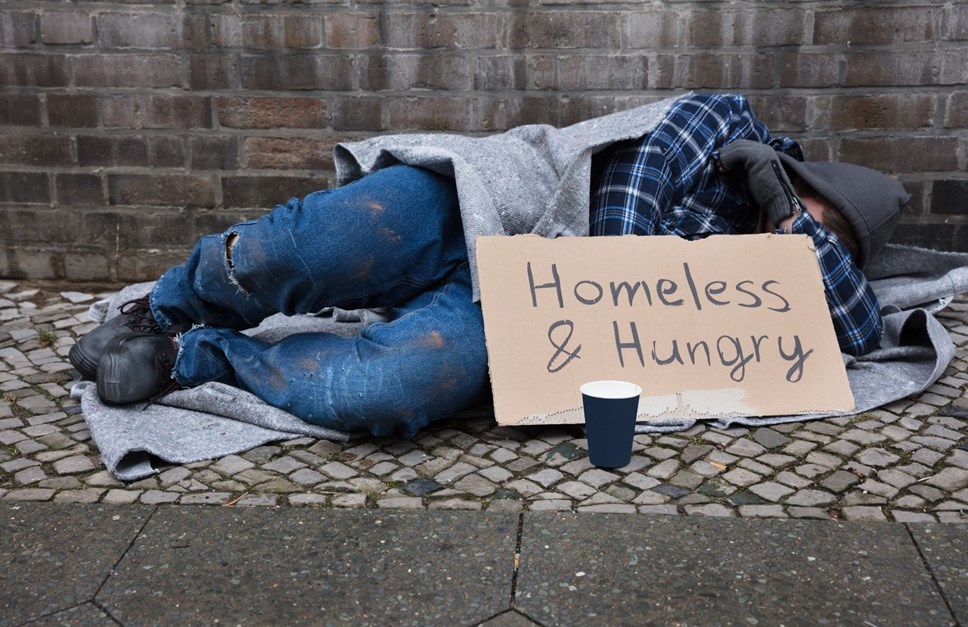 Council Moves Quickly To Protect and Vaccinate Those Sleeping Rough in Reading
People found sleeping on the streets in Reading will be provided with accommodation throughout the winter
Co-ordinated approach will also see easy access given to COVID-19 vaccinations
Initiative follows Council recently opening site with 40 modular homes for formerly homeless people
READING Borough Council has again moved quickly to find accommodation for people bedded down in the town this Christmas and beyond.
As the Omicron variant increases infection rates, the Council is co-ordinating an approach to protect people found rough sleeping. This involves ensuring they have accommodation open to them over the festive and extended winter period, as well as providing further opportunities for them to engage with being vaccinated against COVID-19.
This important project has been enabled by £184,000 of grant funds from the Department for Levelling Up, Housing and Communities' (DLUHC) Protect and Vaccinate programme. The funding means that the Council can accommodate people straight from the streets immediately and right through the winter months.
The Council will be working alongside its homeless charity partner, St Mungo's, and the NHS to not only immediately offer accommodation to people identified as rough sleeping, but also help ensure they are able to access COVID-19 vaccinations.
Everyone accommodated under 'Protect and Vaccinate' will be encouraged to have their first, second and booster doses of COVID-19 vaccination by St Mungo's support staff. Mobile vaccination units are being dispatched nationally to target this vulnerable group at local day centres and homelessness services. This is to maximise uptake and ensure they can receive their jabs conveniently and swiftly.
Ellie Emberson, Lead Member for Housing, said:
"It is so important that this funding has been released to assist with our continuing support for those sleeping rough in Reading. We are helping by providing residents with accommodation throughout the winter months and also giving them vital access to vaccinations".
Earlier this month Reading Borough Council opened a site on Caversham Road containing 40 modular homes to accommodate former rough sleepers in their own accommodation. The service includes 24/7 wraparound support delivered on site by St Mungo's.
Wendy Dodds, Reading Outreach Coordinator at St Mungo's said:
"We are pleased to be working with the Council to support those who are most vulnerable and to prevent COVID-19 from becoming a permanent health crisis for people experiencing homelessness. Many of the people we support find it difficult to access health services, and vaccine uptake among people experiencing homelessness remains low. This funding will support our work to build trust and facilitate access to vaccines, while also providing emergency accommodation to protect people from the combined threat of the Omicron variant and COVID-19."