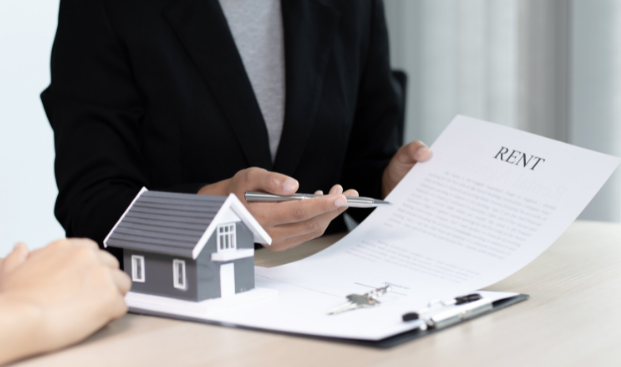 Council invites residents to free Landlord Information Evening
Free event takes place on Thursday 23 November
Landlords can find out the latest legislation updates and attend valuable workshops
PROPERTY landlords in Reading are being offered the chance to attend a free information event to help them keep up to date with changes in legislation which could affect their properties.
This year's Landlord Information Evening takes place at the Council's Civic Offices in Bridge Street on Thursday 23 November from 6pm to 9pm.
It is being hosted by the Council in conjunction with the National Residential Landlords' Association (NRLA) and the Rent Guarantee Scheme, and will provide key updates on legislation that landlords need to know, interactive workshops and a guest speaker to add valuable knowledge.
Attendees will also have the opportunity to speak to a variety of teams from Reading Borough Council, to find out how it works in partnership with the private sector to provide homes for Reading residents. Guest speaker Ben Beadle, CEO of the NRLA, will address those present on the future of the private rented sector and the Renter's Reform Bill.
There will be plenty of opportunity for networking, as well as free optional workshops run by the Council's knowledgeable staff, including updates on fire safety in the private rented sector, energy efficiency in rented property, and the resources which are available to assist both landlords and tenants around low carbon initiatives. In addition, the Rent Guarantee Scheme will offer a tenancy toolkit session about how rent increases and notices in assured shorthold tenancies should be drafted and served.
The event will be opened by Reading's Lead Councillor for Housing Ellie Emberson, who said:
"As a Council we're focused on ensuring we provide the best possible housing opportunities for residents. Beyond our own programme of new affordable homes across the borough, this also includes ensuring good quality and well-regulated opportunities in the private rental sector and a range of support to both landlords and tenants. Our Landlord Information Evening will help ensure those with properties to rent in Reading can do so confidently and securely and with added peace of mind for their tenants, so it is good for everybody. We look forward to meeting as many landlords as possible next week to talk to them about how we can help them".
The Landlord Information Evening on Thursday 23 November will open at 6pm with presentations starting at 6.30pm, and will finish at 9pm. All landlords are welcome. To book a place please email landlord.advice@reading.gov.uk, call 0118 937 2233 or go to Regional Landlord Meetings | NRLA